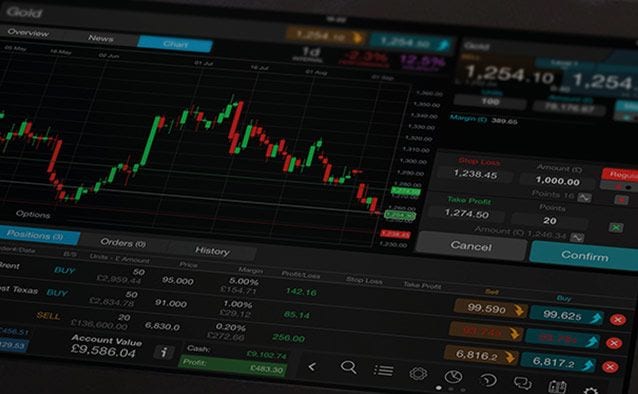 If EU leaders think that their plan to boost the bailout fund, by using monetary gymnastics, to a total €740bn, will somehow persuade markets that they are starting to get on top of the current crisis, then they could well be in for a rude awakening, despite the single currency's rally in Asia and the likelihood that equity markets will open higher this morning.
Once again the politics is getting in the way of a quick solution and bond markets are reflecting that truth with Spanish 10 year yields once again pushing up towards 5.50%, as unrest in the country grows just as the new Spanish government tries to push through a new austerity budget that by the government's own admission will be very harsh.
Plans for cuts of €35bn will be implemented which will place an even greater burden on the creaking economy, already buckling under 23% unemployment and nearly 50% youth unemployment.
This in a week when ratings agency Standard and Poor's reminded the markets that Greece will in all probability need a second bailout, and further debt restructuring.
With growth forecasts for 2012 being slashed across the board in Europe markets are understandably nervous that European leaders lack the ability to come up with a solution that all can agree upon this weekend.
In Germany the economy continues to appear to be unaffected by the travails of the rest of Europe as unemployment yesterday showed another drop to new lows, falling to 6.7%.
Despite this positive data retail sales in Germany in recent months have cratered declining 3 months in a row, declining on average at over 1% a month since December.
Today's figures for February are expected to show a gain of 1.2%, partly reversing January's 1.6% decline.
Eurozone consumer prices will also be watched for any signs of rising inflation, especially in light of the recent record high oil prices, with March prices expected to slip back from 2.7% to 2.5%.
The pound continues to hold up despite a raft of disappointing data numbers and headlines yesterday, as house prices fell, along with mortgage approvals, while M4 money supply also weakened despite the extra QE that has been pumped into the system since October, which would seem to suggest that the QE is proving to be ineffective.
UK Gfk Consumer confidence for March worsened coming in at -31 below the previous -29 as consumers continued to struggle with higher fuel prices, though this poll was sampled before the budget. The weak number combined with this week's disappointing data could well raise speculation of more QE from the Bank of England in May.
In the US the latest PCE numbers for February, the Fed's preferred inflation targeting measure is expected to remain unchanged at 1.9%, on an annualised basis, while personal income and spending are expected to continue to improve, rising 0.4% and 0.6% respectively.
The final Chicago Purchasing Managers index for March will be particularly closely watched given the number of manufacturing indicators that have missed expectations this week, with expectations of a slight weakening from 64 to 63.
University of Michigan confidence for March on the other hand is expected to improve to 74.8, from 74.3.
EURUSD – yesterday's dip to 1.3250 didn't follow through on the downside as quickly as would have been expected which suggests once again we could well see a rebound, however as long as we stay below 1.3385, the high for this week then we should continue to see further weakness. Three days of lower highs and lower lows does encourage, but a move above 1.3385 would then target 1.3490.
A break of 1.3250 support could well open up a move to this weeks low at 1.3190, followed by 1.3130.
GBPUSD – the cable continues to play the broader range between 1.5800 and 1.6000 with yesterday seeing a rebound back through 1.5920/30 and retargeting the 1.6000 area seen earlier this week. Only above 1.6000 retargets 1.6170, the October highs.
If 1.5820 were to give way then we could well see a move towards the 1.5610 level which is the 50% retracement level of the entire up move from the 1.5240 lows to the 1.5990 highs.
The 1.5920/30 level now becomes support and a barrier to a return move to 1.5820.
EURGBP – once again the failure to push through 0.8400 prompted a fall back towards the 0.8320 support area. If we can break back below that level then we're back looking at this months low at 0.8280, and then onto the January lows at 0.8220.
USDJPY – yesterday's range in the dollar yen was a slightly tighter one with buying interest tapering off around the 83.20 level, however it managed to find support around 82.60. While above the 81.90 area we could well see a return to the double top at 84.10/20, however last week's drop saw a bearish engulfing weekly candle which suggests in the short term a period of consolidation towards the cloud support at 80.60 remains possible on a break below 81.90.
In the medium term we could well have seen a short term top, but the bias remains for a longer term move higher, while US 10 year yields remain firm.