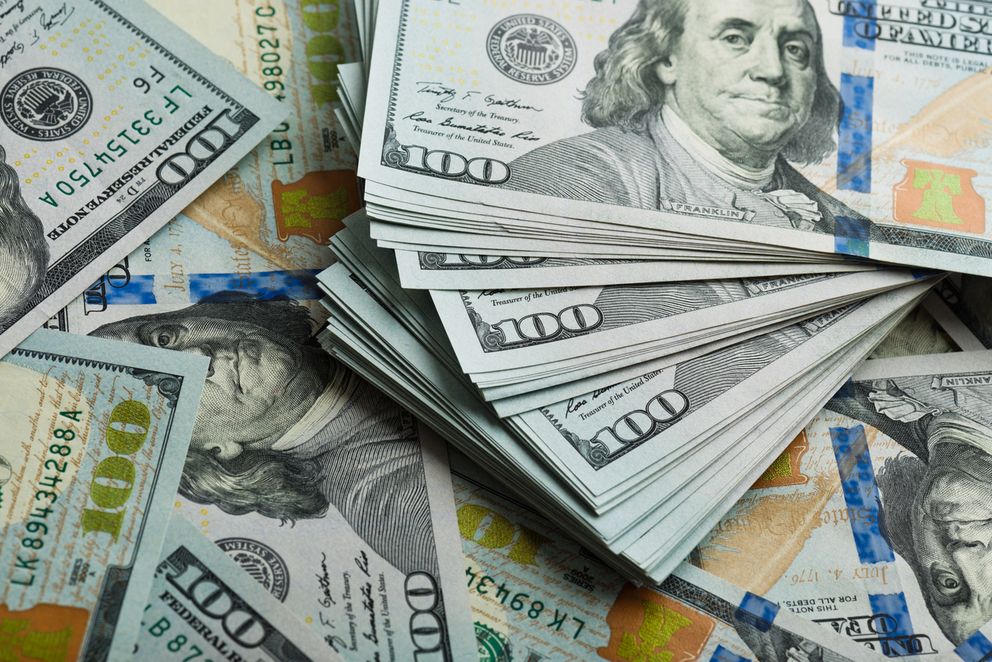 The US Dollar has turned downward today, taking pressure off of other currencies and sparking rebound rallies in the defensive Gold and JPY, plus resource currencies like CAD, AUD and NZD.

Asia Pacific Indices
Australia 200 is back above 5,800 and climbing. A break through 5,830 resistance would complete a bullish ascending triangle, one of which has been completed in the RSI, a sign of increasing accumulation. Next resistance after that possible near 5,955 with support climbing toward 5,725 the 50-day average.
Japan 225 ran into resistance near 19,795 a Fibonacci level and has turned back downward toward 19,720. RSI peaking at a lower high under 50 suggests continued distribution. Initial downturn support possible near 19,670, next resistance near 19,935.
Hong Kong 50 held 50 on the RSI to indicate its underlying uptrend remains intact following a correction and has turned back upward, regaining 27,275 and rallying up toward 27,610. Next resistance possible near 27,915 a retest of its recent peak.

North American and European Indices
US 30 has regained 22,000 and appears to be stabilizing in a 21,965 to 22,055 trading range with additional resistance near 22,100 and 22,175. RSI suggests underlying uptrend may be resuming.
US SPX 500 has stabilized near 2,470 as a 2,430 to 2,282 trading range emerges. Initial support at the 50-day average near 2,450 with additional resistance near 2.490 the recent high. RSI levelling off near 50 suggests momentum turning sideways.
US NDAQ 100 is sending mixed signals. Holding 5,900 on the index and 50 on the RSI suggests underlying accumulation remains intact, but lower highs for both suggest emerging distribution. Resistance drops toward 5,940 from 5,955. Next support in place near 5,800 and the 50-day average.
UK 100 has regained 7,400 advancing back into the upper half of its 7,290 to 7,520 trading range. RSI retesting 50 where a breakout would confirm an upturn in momentum. Next potential resistance near 7,475.
Germany 30 tried to break out of a base today, rallying up toward 12,280, but it later slumped back toward 12,240 a Fibonacci pivot point. Next potential resistance near 12,330, next support near 12,155. RSI regaining 50 confirms momentum turning back upward.

Commodities
Gold has bounced up off of $1,270 toward $1,282 and indicating a consolidation zone may be emerging between there and $1,300. Initial resistance possible near $1,290. RSI holding 50 indicates underlying upward momentum remains intact.
WTI crude oil is breaking down today, taking out $47.45 and 50 on the RSI to signal the start of a new downleg and a confirmed downturn in momentum. The price has dropped to test $46.70 a Fibonacci level with next support after that near $46.30 the 50-day average.

FX

US Dollar Index continues to struggle with resistance at 94.00 where a breakout would complete an ascending triangle base. Meanwhile, the RSI faltered at 50 to indicate the bears have not been defeated. The index has dropped back toward 93..45 with next support near 92.85. Next resistance on a breakout possible near 94.60.
EURUSD bounced up from $1.1700 toward $1.1770 but still looks under distribution. A bearish descending triangle of lower highs above $1.1700 continues to form and appears close to completing a major top. RSI is trending down toward 50 where a break would signal a downturn in momentum.
GBPUSD is sending mixed signals. The pair continues to slide, with resistance falling toward $1.2900, but at the same time it continues to hold uptrend support near $1.2830. Initial rebound resistance at the 50-day average near $1.2930 with additional support near $1.2785 a Fibonacci level. RSI still trending downward but stabilizing near 40.

NZDUSD found support near $0.7225 and has bounced back up through $0.7275 a Fibonacci level and on toward $0.7300. RSI holding 50 and a higher low for the pair suggests it its longer term uptrend continues despite the recent setback. Next resistance possible near $0.7325 then $0.7370.
AUDUSD is on the rebound, rallying up off of $0.7825 through $0.7900 and on toward $0.7920. Round number resistance near $0.8000 remains in place. RSI bouncing off of 50 indicates its underlying uptrend remains intact and that the recent slide was a normal trading correction.
USDSGD ran into resistance near $1.3685 and has dropped back toward $1.3630. RSI failed to retake 50 so it looks like the longer term downtrend remains intact for now. Initial support in place near $1.3600.
USDJPY rally faltered near 111.00 and the pair has started to turn back downward again, taking out 110.60 a Fibonacci level on its way back toward a retest of 110.00. RSI faltering short of 50 confirms broader downtrend intact. Next support near 109.45 then 109.00.
GBPJPY continues to bounce around between 141.85 and 143.30, two Fibonacci retracements. Today's decline has knocked the pair back under its 200-day average. Next support possible near 141.15 a recent low.
EURJPY failed to hold above 130.00 and has turned back downward. Lower highs in the pair and the RSI suggest distribution. Next potential support near 129.00 then the 50-day average near 128.00.
USDCAD is starting to turn downward again, falling from near $1.2750 a 23% Fibonacci retracement of its previous downtrend, back toward $1.2665 with next potential support near $1.2600. RSI rolling back under 50 indicates the broader downtrend may be resuming with oversold conditions easing and the recent correction having likely run its course.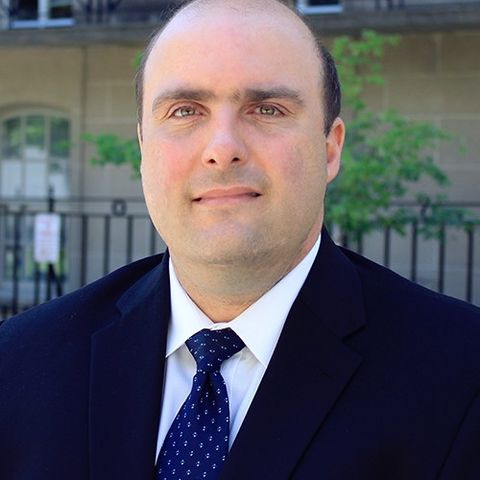 Colin Cieszynski