C

hart of the week – Dow Jones (US 30) 

Dow Jones (US 30) potential bullish breakout for new all-time high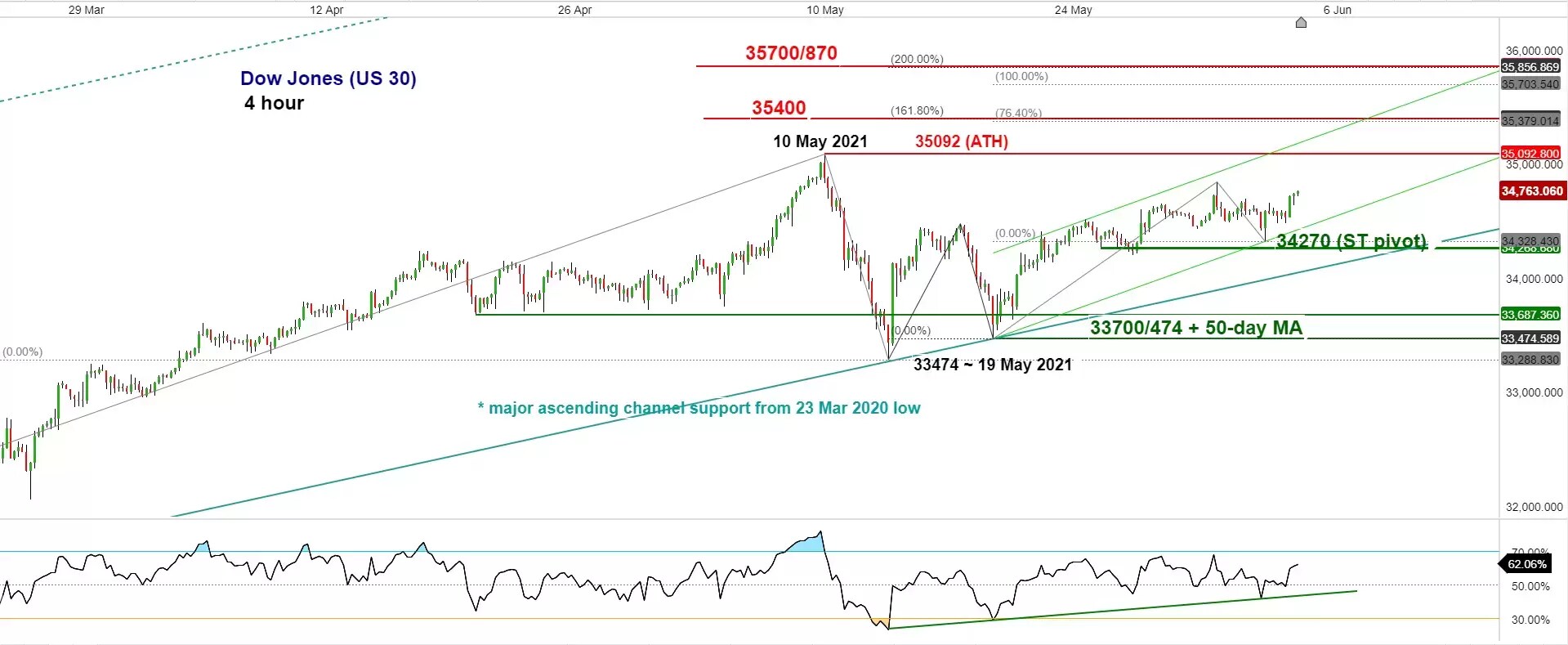 click to enlarge chart
Time stamped: 6 Jun 2021 at 4:50pm SGT
Source: CMC Markets
Since its 19 May 2021 low of 33,474, the US 30 Index (proxy for the Dow Jones Industrial Average) has started to stage a rebound of 4.11% to print an intraday high of 34,849 on 1 Jun after a test on its major ascending channel support in place since 23 March 2020 low.
Two positive short-term technical elements have emerged for the US 30; firstly, it has started to evolve into a minor ascending channel in place since 19 May with the lower boundary of the channel now acting as a support at 34,270. Secondly, the 4-hour Relative Strength Index (RSI) has continued to print a series of "higher lows" at a significant corresponding trendline now acting as a support at the 45% level which suggests that potential short-term upside momentum of price action has built-up.
As long as the 34,270 key short-term pivotal support holds, the US 30 may see a potential impulsive up move to stage a breakout above its 35,092 current all-time high level printed on 10 May towards the next resistances at 35,400 and 35,700/870 as per defined by the upper boundary of the minor ascending channel.
On the flipside, an hourly close below 34,270 negates the bullish scenario for a slide back to retest the 13/19 May swing low area of 33,700/474 which also coincides closely with the 50-day moving average.