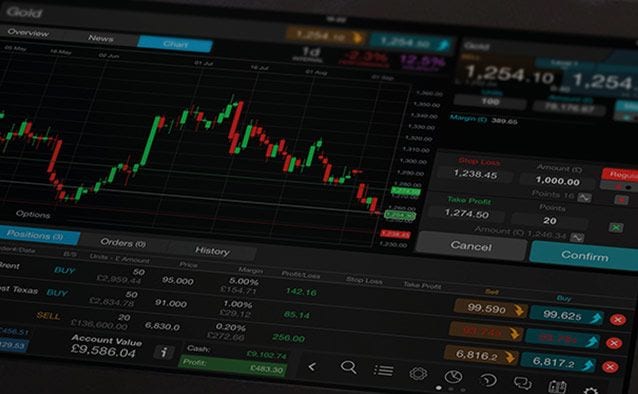 Gold and particularly silver are on the rebound this morning ignited by the potential impact of growing central bank stimulus on the value of paper money. Earlier today the ECB delivered on the 25 basis point interest rate cut the street had been hoping for like farmers pleading for a drop of rain. While a rate cut may not actually do much to solve the Eurozone's underlying political and structural problems it's the psychological impact that appears most important at this point. The biggest fear throughout the debt crisis has been that governments were not paying attention and could allow the situation to spiral out of control. While the approach may change as calls grow to scrap the failed austerity push and shift to a growth focus, the potential for a surprise meltdown continues to ease which is why we see Italian and Spanish treasury yields down around 4% as opposed to the highs near 7% in early 2012. In addition to the ECB, the Fed indicated yesterday that it could accelerate or reduce QE3 stimulus as conditions change, putting to rest speculation of an early curtailment and raising the prospects for additional QE if needed. Tonight, the Reserve Bank of India is expected to deliver a 25 basis point interest rate cut. Meanwhile, the Bank of Japan's campaign to double its monetary base in 2 years continues unabated. All told, these moves point toward an environment where central banks may continue to use
monetary policy
to stimulate economies or at least try to offset the effects of fiscal cutbacks. While inflation remains benign at the moment with many economies in or near recessions, stimulus programs do undermine the value of paper money relative to hard money and as the global economy rebounds, inflation could as well. Stocks have been rebounding today on speculation that new and ongoing stimulus may help to shore up or even grow the world economy. Better than expected US jobless claims and some improved PMI numbers out of Europe, particularly manufacturing in Greece (yes that's correct Greece) and construction in the UK also have helped bulls to regain the upper hand. Spain has been leading today, gaining 1.4% while the Dax has posted a 1.0% gain. Commodities are also on the rebound today, particularly crude oil and grains. It could be a big day for natural gas with storage due out later this morning. Copper is also bouncing back and may have just completed a double bottom. Currency markets have been mixed today, with the oil sensitive CAD and NOK at the top of the leaderboard, outperforming AUD and NZD. USD, GBP and EUR have all been pretty steady relative to each other. JPY has underperformed today but has remained well away from key resistance levels. While today may see a rebound in some markets, there may also be some caution as traders position themselves ahead of tomorrow's key US nonfarm payrolls report.
Economic News
Significant economic announcements released overnight include: The OECD cut its 2013 GDP forecast for Italy to (1.5%) from (1.0%) ECB interest rate decision 25 basis point cut to 0.50% as expected, also cut marginal lending rate by 50 basis points to 1.00% US Challenger layoffs 38K vs previous 49K US jobless claims 324K vs street 345K (lowest since January 2008) US vehicle sales 14.8M vs street 15.2M US trade balance ($38.8B) vs street ($42.3B) Canada trade balance $0.02B vs street ($0.70B) Brazil manufacturing PMI previous 51.8 Spain manufacturing PMI 44.7 vs street 44.6 Italy manufacturing PMI 45.5 vs street 45.0 France manufacturing PMI 44.4 as expected Germany manufacturing PMI 48.1 vs street 47.9 Greece manufacturing PMI 45.0 vs street 42.1 UK construction PMI 49.4 vs street 48.0 South Africa manufact PMI 50.5 vs street 48.7 South Korea manufact PMI 52.6 vs previous 52.0 China HSBC manufact PMI 50.4 vs street 50.5, previous 51.6 India manufacturing PMI 51.0 vs previous 52.0 Economic reports due later this morning include: 9:30 am EDT Singapore electronics index street 51.3 9:30 am EDT Singapore PMI street 50.3 10:30 am EDT US natural gas storage street 29 BCF
Corporate News
It's another big day for earnings and auto sector news. Highlights include: General Motors $0.67 vs street $0.54 Ford announced plans to hire 2,000 workers at a plant in Kansas City following a $1.1B investment in truck and van production Facebook $0 12 as expected Visa $1.92 vs street $1.81 Archer Daniels $0.48 vs street $0.52 Goldcorp $0.31 vs street $0.38 Press reports suggest the UK government is preparing to privatize its holdings in RBS and Lloyds before the 2015 election. Insurance sector earnings: Manulife Financial core EPS $0.32 vs street $0.28 Prudential $2.28 vs street $1.88 MetLife $1.48 vs street $1.30 Allstate $1.35 vs street $1.31 Lincoln National $1.02 vs street $1.10 Unum Group $0.80 vs street $0.78
North American indices
US30 remains in an uptrend but RSI suggests upward mo slowing and a double top may be in place. Currently near 14,740 but could bounce around between 14,400 and 14,900 with initial support near 14,690. SPX500 remains near the top of its 1,535 to 1,600 trading channel although RSI keeps suggesting upward momentum slowing. Initial support near 1,575. Breakout unlikely ahead of NFP tomorrow. NDAQ100 continues to consolidate in the 2,875 to 2,890 area building on its recent breakout over 2,865. A cluster of measured resistance appears in the 2,900-2,905 area. US SmallCap 2000 has dropped back toward the centre of its 900-955 trading channel with RSI momentum shifting into neutral. Canada60 (Toronto60) successfully retested 700 and remains in an upswing with resistance in place near 712 and next support near 692.
Commodities
Gold successfully retested the key $1,445
Fibonacci
level as new support and has rebounded toward $1,475 and caught up to platinum. Current resistance near $1,485 with a run at $1,550 possible if it can clear the big $1,500 hurdle. Silver has bounced back up toward $24.00 as its trading range moves up toward the $23.25 to $24.75 area. RSI still needs to break out of its downtrend to confirm a positive change in momentum. Copper successfully retested $3.04 and appears to have completed a bullish double bottom. Initial resistance on a bounce near $3.13 then $3.24. US crude is having an inside day, stabilizing in the $90.75 to $91.75 after yesterday's big selloff from $93.00 toward $89.75. UK crude bounced off of $98.80 setting a lower high and has retaken $100.00 in a sign that base building continues. RSI still needs to clear 50 to confirm a turnaround. Upside resistance near $101.75 then $104.00. Gasoline is currently retesting $2.70 with more support near $2.60 and initial resistance near $2.82. Natural Gas trading could be key today, it remains well above $4.20 support but RSI suggests upward momentum fading and recent test of $4.45 may have completed a double top. Orange Juice remains under accumulation with 140 emerging as new support and RSI holding above 50. Next key resistance levels on trend appear near 153 then 167. Arabica Coffee is showing signs of bottoming. After over a year of declines, significant support has emerged near 130 while a positive RSI divergence suggests downward momentum fading.
FX
USDCAD remains in a downtrend, currently testing $1.0160 with next support on trend near par. Initial resistance appears near $1.0100. EURUSD failed to break out over $1.3200 and has started to slump back. RSI stalled short of 60, a bearish sign. Key support remains in place near $1.2990. GBPUSD is consolidating today in a normal pause of its broader uptrend. $1.5530 former resistance has emerged as new support with the next key upside test near $1.5630.
CMC Markets is an execution only service provider. The material on this site (whether or not it states any opinions) is for general information purposes only, and does not take into account your personal circumstances or objectives. Nothing in this material is (or should be considered to be) financial, investment or other advice on which reliance should be placed. No opinion given in the material constitutes a recommendation by CMC Markets or the author that any particular investment, security, transaction or investment strategy is suitable for any specific person.