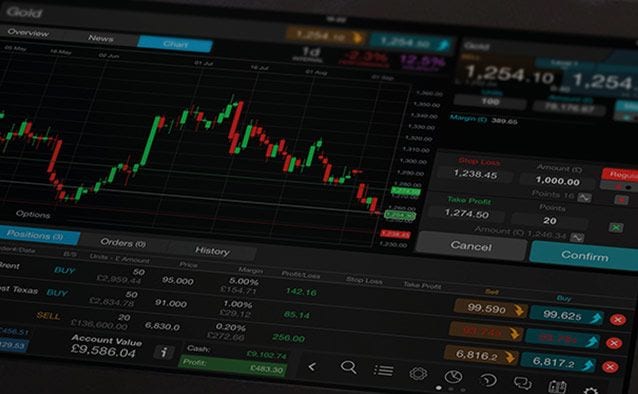 It was another wild day for Japanese markets overnight with the Nikkei trading across a 1,000 point range (13,972 to 15,021). It finished up 0.8% at 14,612 when the exchange closed but has since dropped in 24 hour trading back toward 14,280. Other markets across the Asia Pacific region closed out the week lower with the S&P/ASX down 1.5% as commodity prices continued to fall. Bearishess ahead of the weekend has continued into European markets with the
FTSE
down 0.4% and the Dax down 0.2%. The CAC is the only major index in positive territory today on the continent rising 0.3%. Profit-taking ahead of a long weekend in the US and UK appears to be the name of the game today. US indices have also been trading lower overnight. Positive durable goods sales were unable to bring in any lasting support and instead may be having the opposite effect, providing more evidence for the Fed to begin tapering QE. It's important to remember that for the last few months stock markets have disconnected from the economy driving higher mainly on increased liquidity from central banks. The can best be seen in the divergence away from commodities (particularly copper and crude oil) which continue to fall on concerns over the impact a slowing world economy (particularly China and Europe) may have on the prospects for resource demand. While speculation that the Fed may slow the pace of QE has been the trigger for the start of the current market correction, the reality is that a retrenchment has been overdue as indices have been overbought for a while now. It's like playing Jenga, players know the tower is going to fall, but nobody knows which peg is going to be the one to cause the tower to tumble until afterward. Japan had been the most overextended market and the action of the last two days show that the higher one builds a house of cards, the bigger the potential mess when the structure inevitably crumbles. US indices have fallen the least so far and appear particularly vulnerable to profit taking ahead of the weekend. The big rally of the last several months has left traders with lots of profits to take. Currency markets continue to indicate that capital is moving back into defensive markets and out of risk markets. Although USD has started to give back some of its recent gains to profit-taking, JPY and CHF have continued to strengthen overnight while resource dollars (CAD, NZD and AUD) remain under distribution.
Economic News
Significant economic announcements released overnight include: US durable goods orders 3.3% vs street 1.5% Germany Q1 GDP (1.4%) as expected Germany IFO bus climate 105.7 vs street 104.4 Germany IFO curent asesment 110.0 vs street 107.2 Germany IFO expectations 101.6 as expected UK house purchase loans 32.1K vs street 32.8K NZ trade balance 157M vs street 515M vs previous 718M Economic reports due later this morning include: There are no major releases scheduled for North America later today.
North American Indices
US30 keeps rolling over, sliding back toward 15,250 with next support after that near 15,140 and 15,000. Resistance falls toward 15,330. SPX500 continues to drift lower with resistance falling toward 1,655, the index dropping under 1,650 and next downside support near 1,636 then 1,622. NDAQ100 has been unable to retake the broken 3,000 level, a sign of an emerging downtrend and has dropped toward 2,975 with next key downside support near 2,960 then 2,940. US SmallCap 2000 has been unable to clear 986, a previous low, indicating that it remains under pressure with next support near 980 then 968 and 954, Canada60 (Toronto60) has found support near 724 with more possible near 715 after being knocked back from 742. Initial resistance at the bottom of a gap near 728.
Commodities
Gold continues to build a base for recovery trading above $1,380. A break through $1,400 would complete a reverse H&S base and signal the start of a new upswing with next resistance near $1,415-$1,420 then $1.445. Silver remains well supported above $22.00 as it continues to build a base with initial resistance near $23.30 then $24.50. Copper is stabilizing in the $3.26 to $3.32 area after a recent downdraft. US crude is trying to stabilize near $93.00 but remains in a downswing, unable to clear yesterday's high near $94.25 and
RSI
under 50 indicating mo turning increasingly negative. Next support appears near $92.00 then $90.50. UK crude has dropped under $102.00 again, breaking a trend support line with next downside tests near $100.80 then $100.00. Gasoline continues to consolidate between $2.80 and $2.84 with next resistance near $2.88 then $2.95 and next support near $2.77. Natural Gas broke out over $4.20 yesterday keeping its uptrend intact and has been holding above that level with next resistance near $4.30 then $4.45. Support in a correction near $4.14 initially.
FX
USDCAD bounced up off of $1.0300 keeping its uptrend intact, but it continues to struggle with resistance near $1.0400 followed by its 52-week high near $1.0450. EURUSD continues to form a saucer bottom between $1.2800 and $1.3000. Pair needs to get out of this base and get confirmation from RSI retaking 50 to signal the start of a new upswing toward $1.3150-$1.3200. Next downside support near $1.2730. GBPUSD continues to attract support above $1.5000 but needs to clear $1.5200 to call off the current downtrend. EURCHF continues to drop back with $1.2530 emerging as new resistance. It remains in an uptrend above $1.2400. USDCHF continues to roll over with resistance falling toward $0.9700 and RSI suggesting upward momentum slowing. Next key support levels appear near $0.9600 then $0.9550.
CMC Markets is an execution only service provider. The material on this site (whether or not it states any opinions) is for general information purposes only, and does not take into account your personal circumstances or objectives. Nothing in this material is (or should be considered to be) financial, investment or other advice on which reliance should be placed. No opinion given in the material constitutes a recommendation by CMC Markets or the author that any particular investment, security, transaction or investment strategy is suitable for any specific person.