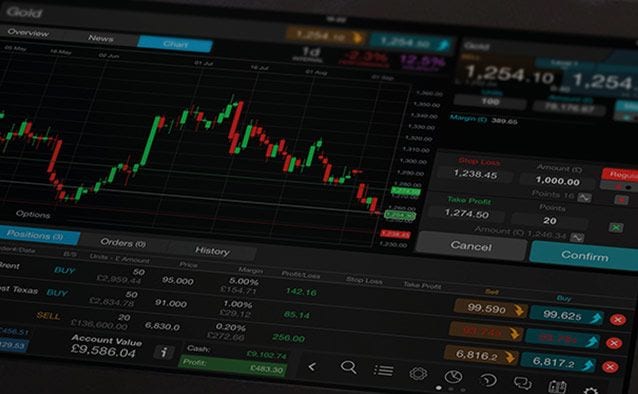 Global Markets Today
In recent sessions, US stock markets continued to eke out in the face of signs that suggested upward momentum was running out of gas. US markets had continued to attract capital from QE money flooding into the financial system to the tune of $80 billion a month. Money coming in from other regions, particularly Europe where financial and political instability has flared up again lately had also helped to prop up US stocks. With China struggling and Europe mired in a recession/depression, heading into this week, the US had appeared to be one of the only world economies in growth mode. This week's economic data, however, has cast that into doubt as well. Today's non-manufacturing PMI disappointment confirmed softness in US manufacturing PMI from Monday. Meanwhile, today's mixed ADP payrolls reports suggested job growth may be levelling off at best, raising questions about what Friday's nonfarm payrolls report may bring. Today's disappointing data has sparked a stampede toward the exits across many risk markets. While US indices have fallen about 1%,
commodities
have been hit even harder as the US represented the last hope for resource demand growth in the near term. US Crude oil is down 2.2% breaking $95.00, while gasoline broke $3.00 and has kept dropping. Metals have been hit even harder today copper has broken down again and platinum has been smoked for a $40/oz loss or 2.5%. Gold and silver have also come under pressure today, squeezed by a combination of declining fears of an imminent financial meltdown in Europe and decreasing inflation expectations with commodity prices getting pounded down. With the resource weighted S&P/TSX down 2.2% compared with the 1.1% drop in the S&P 500, the Aussie market may also come under significant pressure this morning. Trading moves could be mitigated or amplified by today's Australian retail sales report. Singapore may also be vulnerable following mixed PMI numbers overnight. Resource Dollars (AUD, CAD, and NZD) have softened a bit but not as much as stocks suggests that for now they continue to act has havens for capital in a volatile world. The main event today for Asia Pacific trading is likely to by the Bank of Japan decision. The new administration is under a lot of pressure to move aggressively to combat deflation and boost the Japanese economy. The street may look for them to accelerate QE which had been put off to next year in a stalling move by previous leadership. Whether the Bank decides to purchase foreign bonds (which could impact JPY) may also attract significant attention from traders.
Economic NewsHighlights of overnight announcements include:
US ADP payrolls 158K vs street 200K, previous revised up to 237K from 198K US ISM non-manufacturing PMI 54.4 vs street 55.5 Singapore electronics Index 51.9 vs street 52.5 Singapore PMI 50.6 vs street 49.8 Brazil service PMI 50.3 vs previous 52.1 UK construction PMI 47.2 vs street 48.0 vs previous 46.8 US crude oil inventories 2.7 mmbbls vs street 2.0 mmbbls US gasoline inventories (0.5 mmbbls) vs street (1.0 mmbbls)
Upcoming significant announcements include:
11:30 am AEDT Australia retail sales street 0.3% 11:30 am AEDT Australia building approvals street 14.3% 3:00 pm ish AEDT Japan
monetary policy
decision 8:15 am BST Spain service PMI street 44.3 8:45 am BST Italy service PMI street 43.3 8:50 am BST France service PMI street 41.9 8:55 am BST Germany service PMI street 51.6 9:30 am BST UK service PMI street 51.5 12:00 pm BST UK interest rate decision street 0.50% no change expected 12:00 pm BST UK QE purchase target street £375B no change expected 12:45 pm BST ECB interest rate decision street 0.75% no change expected 1:30 pm BST ECB press conference 7:30 am EDT US Challenger layoffs 8:30 am EDT US jobless claims street 353K 10:30 am EDT US natural gas street (94 BCF)