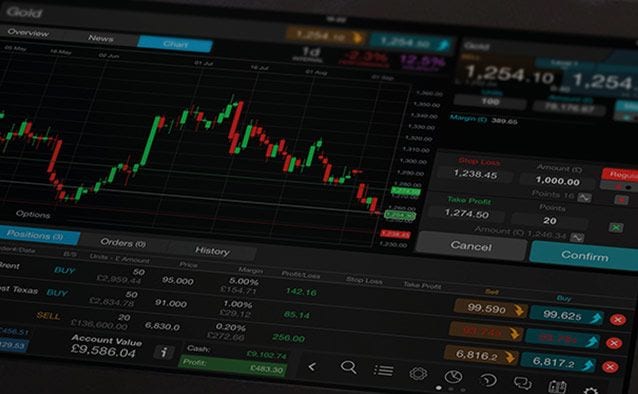 World stock markets have been carrying yesterday's upward momentum through both the European and North American trading sessions. Traders have greeted the better than expected earnings out of Alcoa positively and improving their assessments for the upcoming Q2 earnings season.
Indices
staged a number of key breakouts today including the S&P 500 clearing 1,650 and the DAX retaking 8,000. Most importantly, indices have been gaining despite a mixed economic outlook from the IMF which was released during the US session. The IMF cut its forecasts for the world, China, the US and Eurozone, but raised its expectations for Japan, Canada and the UK. It appears that cuts from major agencies have already been discounted by traders have looked straight past the IMF and have been moving back into risk markets through the day. Crude oil shrugged off some initial weakness to post moderate, gasoline has been strong ahead of tomorrow's storage. Grains have been on fire today following yesterday's weekly crop report with corn up 3.5%, rough rice up 2.5%, and wheat up 2.1%. Resource currencies have also been on the rebound with AUD and NZD, which had become most depressed of late, leading the charge, while CAD has also been gaining. Defensive currencies have been knocked back on their heels, particularly CHF which has been selling off particularly against USD. GBP has had a particularly rough day after weak industrial production inspired more selling. Against USD it broke $1.4850 at one point before bouncing back and has given up over 1.0% against AUD and 1.4% against NZD. EUR has also been struggling, losing 1.2% against AUD and 0.7% against USD. One commodity that did not rally and could be active today is copper. After yesterday's higher than expected Chinese inflation, which the street took as potentially limiting the PBOCs ability to increase monetary stimulus, copper fell to retest the key $3.00 level. A successful retest would complete a double bottom while a breakdown would signal a new downleg. Today's Chinese trade and loan data could give a better indication of which way Copper is headed which could also impact other China sensitive markets like the Hang Seng, S&P/ASX, AUD and NZD.
Economic News
S&P downgraded Italy's credit rating by a notch to BBB, two notches above junk status, and maintained its negative outlook.
Highlights of overnight announcements include:
UK trade balance (£2.4B) vs previous (£2.0B) UK industrial production (2.3%) vs street (1.5%) UK manufacturing production (2.9%) vs street (1.6%) Canada housing starts 199K vs street 187K
The IMF made a number of adjustments to its global GDP growth forecasts for 2013, including:
World 3.1% from 3.3% China 7.8% from 8.1% Japan 2.0% from 1.5% EuroZone (0.6%) from (0.4%) Germany 0.3% from 0.6% UK 0.9% from 0.6% USA 1.7% from 1.9% Canada 1.7% from 1.5%
Upcoming significant announcements include:
11:30 am AEST Australia Westpac consumer conf street 102.2 TBA China trade balance street $27.0B TBA China exports street 4.0% TBA China imports street 8.0% TBA China New yuan loans street 800.0B 7:00 am BST Germany consumer prices street 1.8% 7:45am BST France industrial output street (0.8%) over month 9:00 am BST Italy industrial output street (4.7%) 10:00 am BST Greece industrial production previous (1.8%)