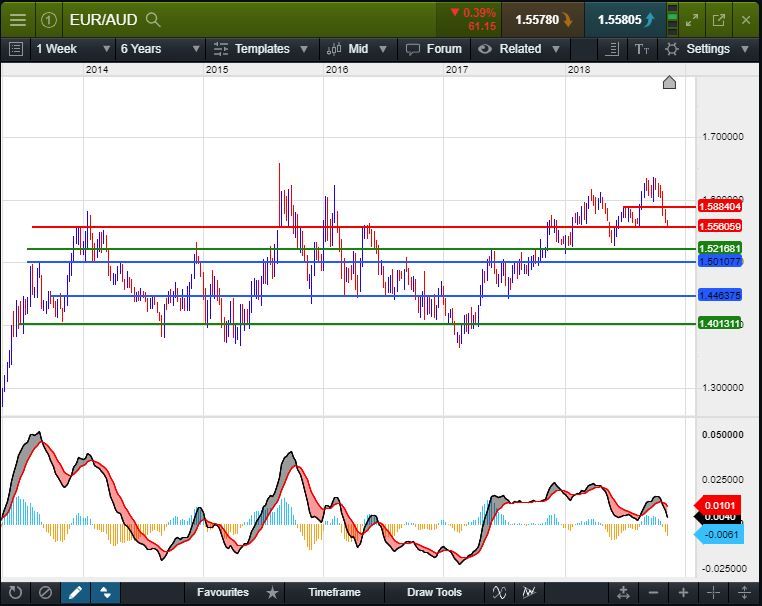 One important take away from technical analysis is to understand and interpret the meaning behind candles, trends, and support and resistance level. If one considers market movements as the result of crowd behaviour, support and resistance levels could mean the bottom or top prices in the minds of buyers and sellers. A potential opportunity could lie in EUR/AUD by combining the observation of key levels and technical indicators.
On a fundamental level, recent economic data in the EU region showed evidence that the EU economy is decelerating. The negotiation between the EU and UK on Brexit deal delivered good news on several occasions but is still far from fully settled. Fears of a hard Brexit or any speedbumps to the current draft Brexit deal could undermine the Euro. On the other hand, the Australian dollar recently broke out of its downward channel against the US dollar and found further support in a better unemployment rate. This could provide a comparative edge over the Euro in the short run.
On a weekly chart, the EUR/AUD exhibits a number of support and resistance levels. A key support level to watch is at 1.5560. Together with the MACD (12,26,9) it suggests selling momentum is ramping up on a weekly basis, and a breach of this level could see a downtrend towards another key support level at 1.5200. The key psychological level at 1.5000 is also worth noting.
However, the Euro could bounce if the draft Brexit deal passed the UK Parliament or the progress on the Brexit deal revealed more details. A key resistance level to watch is at 1.5880. Traders may be alert for signals from their own metrics or technical analysis to determine any action.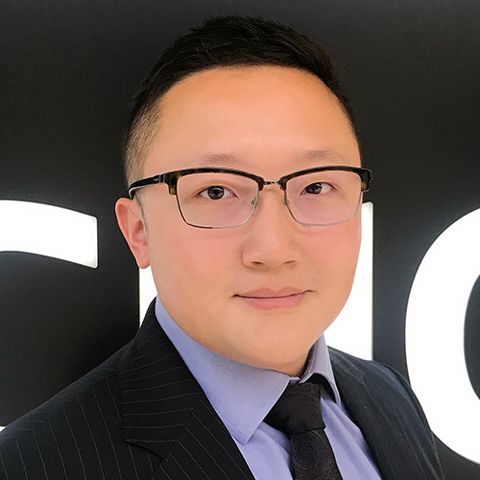 Jonathen Chan