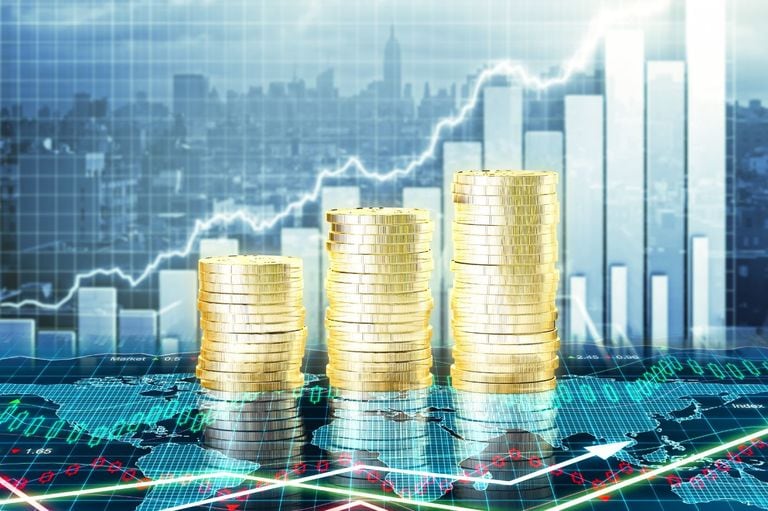 US equities rebounded overnight on renewed hope on President Trump's 'Great deal' with China, which came out after Bloomberg's report on additional trade tariffs on remaining Chinese imports.
Contradictory trade news came out concurrently further complicated the trade outlook, leaving market with more uncertainty, not less. Facebook delivered stronger-than-expected net profits for Q3. Its earnings per share hit $1.76, far higher than consensus forecast of $1.47. Revenue rose 33% yoy to $13.7bn, in line with expectations. Its share price climbed 3% in after-hours trading.
Weaker-than-expected official China manufacturing PMI this morning set a cautious tone for North Asia equities and may extend influence over currency pairs including CNH and AUD. The country's manufacturing activity indicator shrunk further to 50.2 in October, moving closer to the threshold of 50.0 that separates expansion and contraction. The reading came below consensus forecast of 50.6. This also marks the second consecutive month of sharp fall in manufacturing sentiments, suggesting business decision has been affected by trade tariffs in a painful way.
Weaker PMI readings, on top of a slower 3Q GDP data, will urge policymakers to carry out measures to support real economy, especially those export-vulnerable sectors as well as vast majority of SMEs, which were hurt the most in deleveraging campaign.
HK and Shanghai market's performance diverged on Tuesday, with HK ending lower whereas Shanghai advanced on government's latest pledge to support automotive industrial and encourage long-term institutional money to step in and support the stock market.
Frequent verbal intervention by Chinese authorities showed high-level officers are concerned about recent stock market rout and they will carry out necessary measures to stop this from escalating into systematic financial crisis.
US dollar advanced further to 96.8 area, the highest level seen since June 2017. 10-Year Treasury yield climbed 2.8bps higher at 3.11 percent, suggesting haven flows were not a likely driver behind dollar's strength. Increasing political uncertainties surrounding Brexit, Germany elections and Italian budget have been weighing down euro and sterling, while weaker-than-expected inflation data from Australia quenched Aussie. These factors are pushing the greenback higher. Strong USD is likely to dampen precious metals and crude oil prices.
In Singapore, the STI opened 0.75% higher to 2,985 points. Investors are waiting for big corporate results from OCBC, Sembcorp Industry, DBS and Venture this and early next week to paint a clearer fundamental picture.
So far, third quarter earnings failed to deliver strong results, and rising interest rate has started to erode into corporate profit, with several sectors delivering tepid earnings on qoq basis. The macro outlook remains uncertain amidst rising trade risk and slower pace of growth in several key markets including China, Eurozone and Emerging markets.
Retail investors were the biggest buyer in local market over past weeks whereas institutional investors seemed much more cautious with their cash in hand.
Singapore Blue Chip earning update:
SPH
FY 2018 EPS 0.17 vs estimate of 0.133
FY 2018 Net profit fell 19.7% yoy due to absence of one-off gain
Recurring net profit improved 2.4% yoy
Final dividend of 7 cents declared, comprising common dividend of 3 cents and special dividend of 4 cents
Cost management helped to underpin net profit against falling revenue
Consensus 12M target price S$ 2.61 by Bloomberg
Keppel Corp
Q3 EPS 0.12 vs estimate of 0.17
3Q earnings fell 15% to S$ 225.7 mil, mainly due to lower contributions from its investment and property divisions.
Revenue fell 20% yoy to S$ 1.3 billion, mainly due to weaker performance from property and Investment segment, down 67% and 62% yoy respectively
Oil & Gas business turned around by registering a net profit of S$ 2mil and 9% rise in revenue yoy, backed by improved market condition
General offer for M1
SGX
Q1 EPS 0.085 vs estimate of 0.082
Q1 Revenue up 2% to S$209 million, comprising of Derivatives revenue of S$ 98 mil (+21% yoy), equities & Fixed Income revenue of S$ 86 mil (-13% yoy) and Market data revenue of S$ 25 mil (+2%)
Operating and net profit remain unchanged from a year earlier
Increase interim dividend to 7.5 cents from 5.0 cents
Securities traded value down 8%, underpinned by strong derivatives trading volume, which went up 17% yoy
Dividend pay-out policy to fixed amount (7.5 cents) quarterly, potentially gear up pay-out ratio and limit future growth
CapitaLand Mall Trust
Q3 EPS 0.04 vs estimate of 0.03
3Q DPU up 4.9% yoy to 2.92 cents, annualised distribution yield of 5.4%
Gross revenue and net property income both up marginally to S$170.5 and S$122.7 mil respectively
Higher 3Q DPU was mainly due to the release of S$ 4mil taxable income retained in 1H 18 to Unitholders
Shopper traffic and tenants' sales psf down 1.8% and 0.5% yoy
Average cost of debt at 3.1%, average term to maturity at 5.2 years
Net Debt/EBITA ratio at 5.7x, Interest coverage ratio at 5.3x
NAV at S$ 2.03
A-REIT
2Q revenue up 1.1% yoy to S$ 218.1 mil, driven by acquisition in Australia and UK, as well as redevelopment in Singapore
Net property income drop 1% yoy to S$ 159 mil
DPU falls 4.2% yoy to 3.887 cents due to additional interest expense
Positive rental reversion of 2.3% for lease renewed in the quarter
Singapore occupancy rate fell to 87.1% from 90.5% a year ago due to non-renewals at logistic properties
Average interest cost at 3.0% with 85% of borrowing on fixed rates for an average term of 3.4 years
Aggregate leverage at 33.2%, Debt/EBITA ratio at 6.2x, Interest coverage ratio at 5.3x
UOB
3Q EPS 0.62 vs estimate of 0.597
3Q18 earnings at S$ 1.04 billion, up 17% yoy, down 4% qoq
Total income rise 9% yoy to S$ 6.9 billion led by rise in both net interest income (+13% yoy) and net fee income (+10% yoy)
Other non-interest income fell 12% yoy mainly due to lower net gains from investment securities and trading income
Expense climbed 11% due to rising staff costs and IT-related investments
Allowance halved to S$ 265 mil
NIM fell 2bps to 1.81%, extending the decline for two consecutive quarters
Steady loan growth at 9% yoy, 2% qoq
Total credit costs increased to 18 bps from 13 bps in the previous quarter
NPL improved to 1.6%
By Margaret Yang in Singapore
CMC Markets is an execution-only service provider. The material (whether or not it states any opinions) is for general information purposes only, and does not take into account your personal circumstances or objectives. Nothing in this material is (or should be considered to be) financial, investment or other advice on which reliance should be placed. No opinion given in the material constitutes a recommendation by CMC Markets or the author that any particular investment, security, transaction or investment strategy is suitable for any specific person. CMC Markets is regulated by the Monetary Authority of Singapore.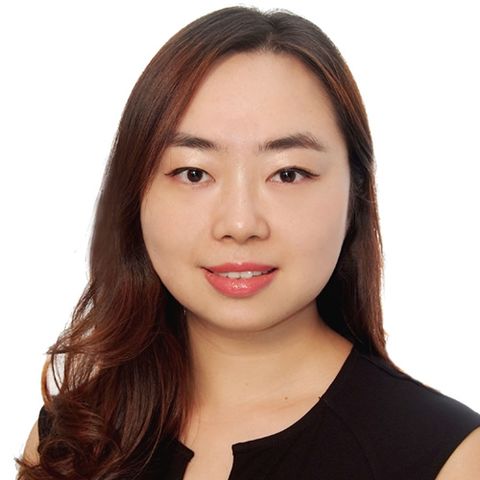 Margaret Yang Yan