By Adam Harris, Trade With Precision
As we approach the end of January, so much has already happened in 2020, with US President Donald Trump keeping everyone on their toes to the recent virus outbreak in China.
Despite the uncertainties, the US Index bulls appear to be maintaining their hunger right out of the gate.
Today's chart, the US30, is not unique in its strong trend. All of the major indices are trending up strongly. At some point, technical traders could anticipate some form of retracement and/or deeper correction on the weekly/monthly timeframe.
But for now the charts appear to be intending to stay the course. One of the difficulties with strong trends is the lack of opportunity to join them, but the US30 is currently retracing and may be offering exactly such an entry opportunity.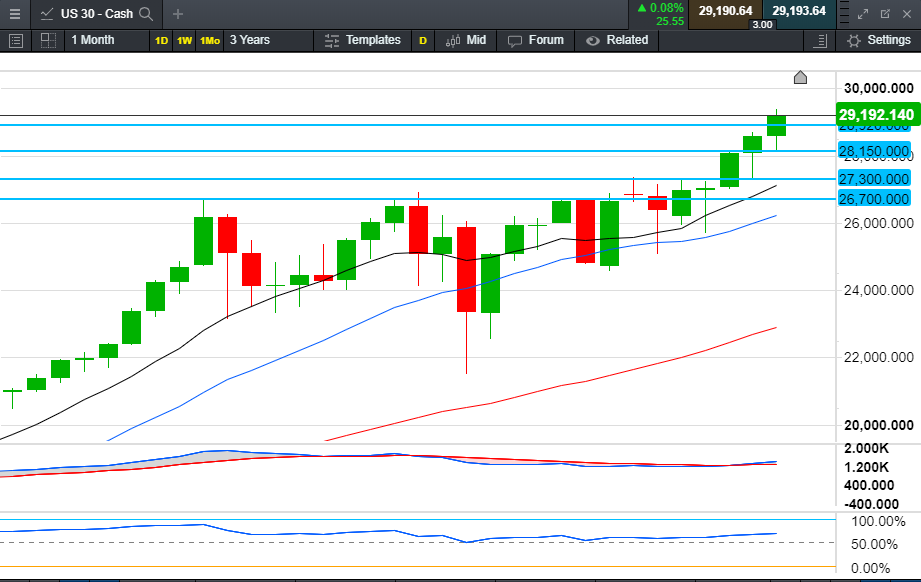 The monthly chart has a steady, smooth uptrend with higher-highs and higher-lows. Price is not excessively over-extended, and the momentum indicators are currently trending up, supporting a bullish sentiment.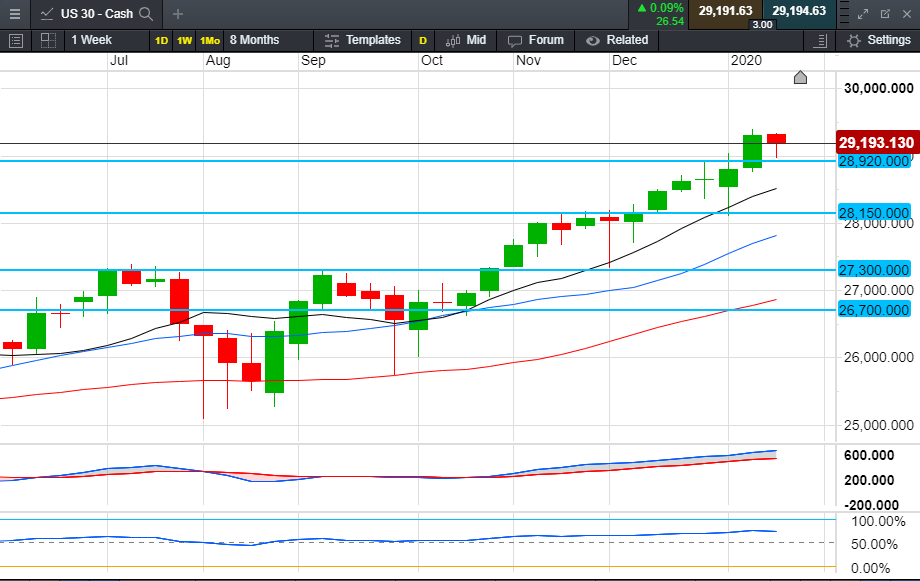 Here, the weekly chart is in the throes of a red/bearish candle, which could signal a coming weekly retracement down towards 28,000. But it also demonstrates that price is not far from the moving averages (MAs), and therefore not too over-extended. The highs, lows and smooth uptrend, combined with the momentum indicators tend to support a bullish sentiment.
Below, the daily has retraced back down towards the MAs.
The trend is still up and the momentum indicators are still bullish.
Key levels that line up with the MAs are close to a round number of 29,000.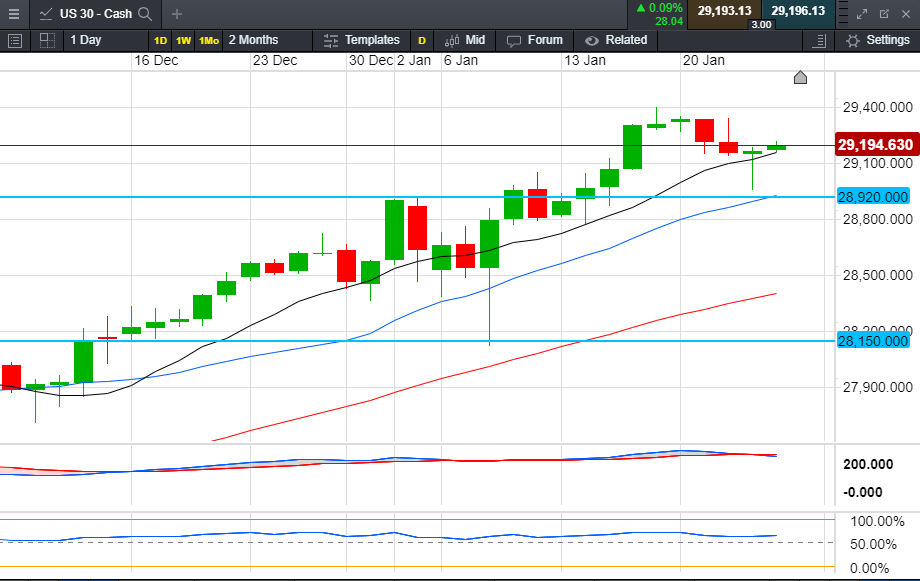 Price has approached recent highs and a technical level of resistance, which has caused a small bounce in yesterday's candle.
Below, when overlaying a Fibonacci retracement, the 38.2% level overlaps with the recent level, reinforcing the likelihood of orders waiting at those levels and offering potential support.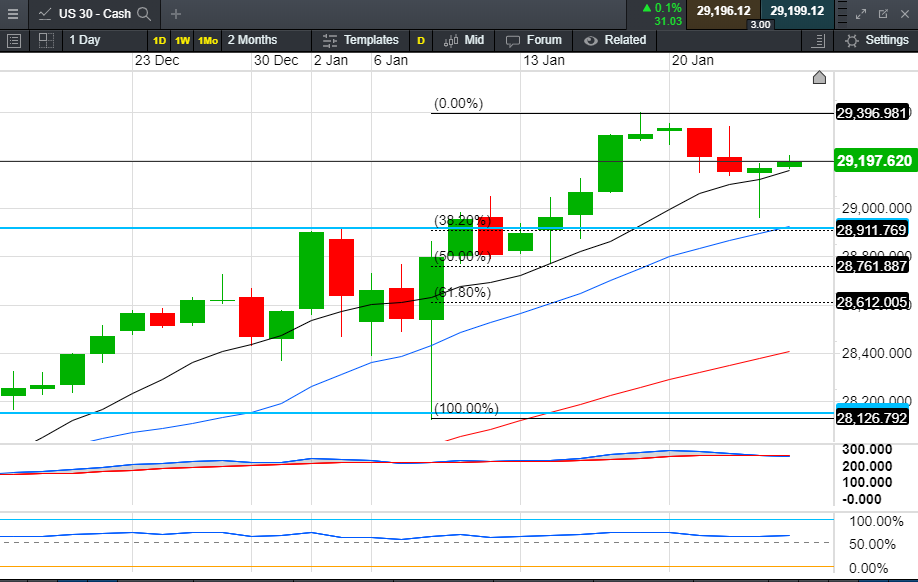 My strategy here is to wait for a small bullish candle to form either today or in the next trading session. An entry above the high of this small bullish candle could then suggest an attempt by the market to resume the next extension upwards. However, should price break down below the low of this candle before breaking the high, my trade setup could then be negated.
I will place my stop-loss either below the low of yesterday's bullish candlestick. As always, I would look to take profit along the way, starting at 1:1, and then likely trailing my stop every other day.
Happy trading.