Look what popped up in the daily scan for chart patterns. A neat double top formation in the Australia 200 index (above). Those who are getting overbought readings on the US SPX index, and contemplating a global sell down in shares, may find this pattern of interest.
Drilling down to find the trade: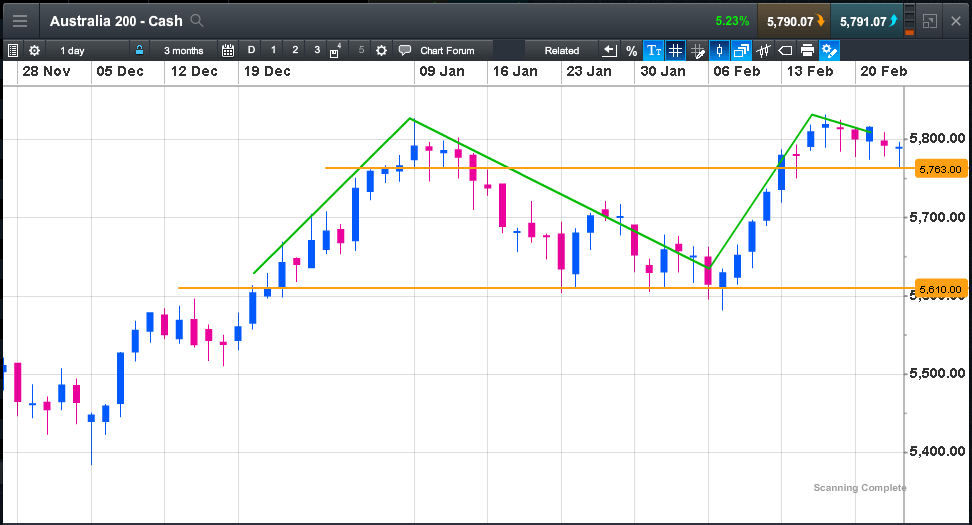 Each trader needs to fit the criteria of their own trading plan. For me, this is a sell on a move through today's low at 5763. Selling at 5758, I'm targetting a move towards the 5610 support, buying back at 5615. However, should the index continue heading south there could be a strong case for another sell trade on the back of breach of the 5610 support.