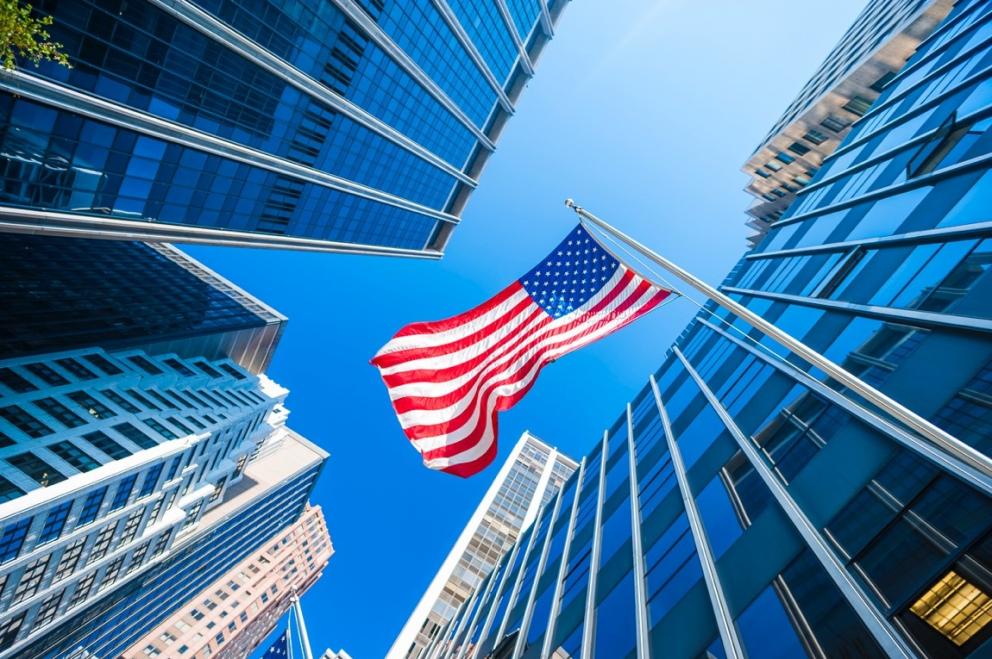 By Chloe Edwards
The US stock indices have performed strongly throughout 2019, and the end of October saw a break yet again to all-time highs. This could possibly yield some further trend trading opportunities to the upside.
The weekly chart of the US NDAQ 100 below shows that price has broken above the significant 8,000 level, which is where the most recent highs were established in July.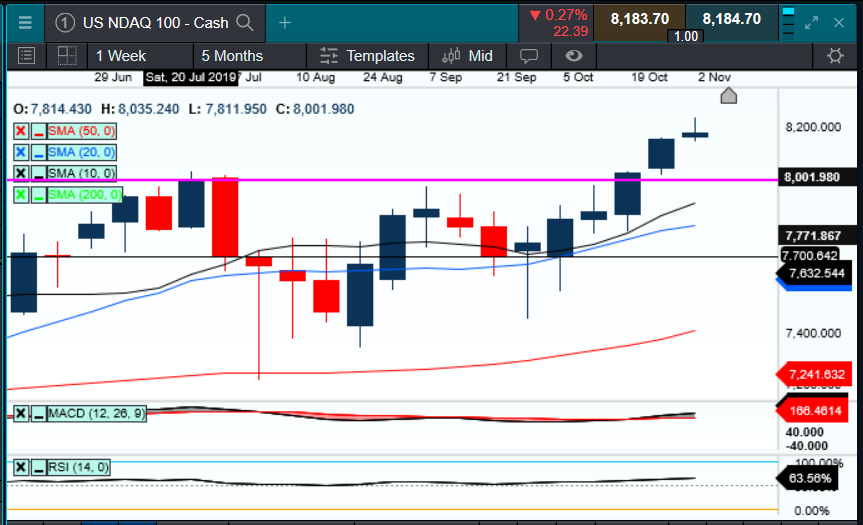 On the daily chart I can see an uptrend in place with price action forming a series of higher lows and higher highs. I also notice that the 10, 20, 50 and 200 moving averages are lined up and showing bullish geometry. Both the MACD and the RSI indicators are trending higher in a bullish fashion, which could confirm the trend momentum.
The combination of this price action and the indicators suggests to me the potential for possible long swing trading opportunities, so I will be awaiting a pullback into the moving averages on the daily timeframe. The 8,000 level is of particular interest, and a retest of this level could offer an area to look out for a potential long trade setup.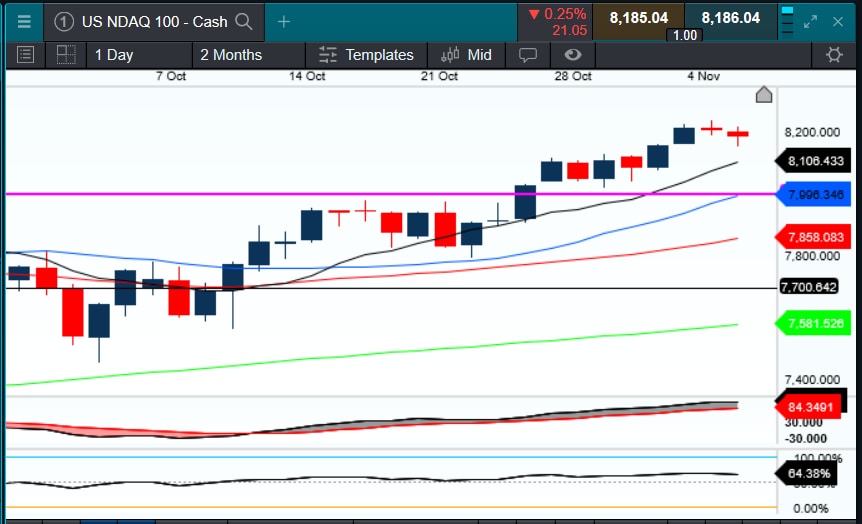 I always like to look at the lower timeframes in strongly trending markets, as they can offer some high reward to risk opportunities, with the benefit of offering a more accurate entry than entering on the daily timeframe. The 4-hour chart has been showing some good trend structure, with bullish geometry of all four moving averages, and higher highs and higher lows in price action.
The MACD and RSI indicators however, are not currently showing strong bullish convergence, and my preference would be to wait for convergence before entering a long position.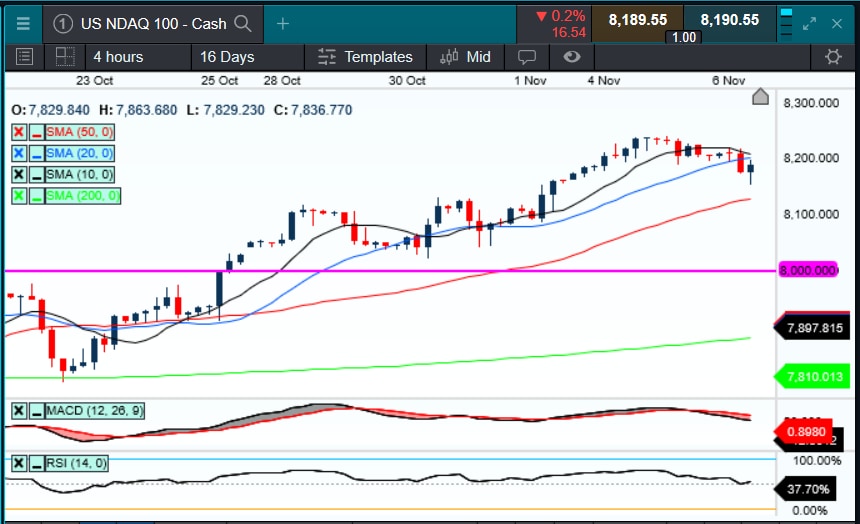 My priority therefore moves back up to the daily timeframe, where I await a pullback into the moving averages and/or the 8,000 level for a potential long trading opportunity.
In terms of the potential move, there are no previous price action or historical support or resistance levels that can guide me here, since price has never been this high. My plan would be to focus on major round number levels, as these could be likely levels for profit taking and for sell orders to be in place.
The long opportunities are not necessarily limited to the US NDAQ 100, as the other US indices such as SPX 500 are also currently performing strongly. I will continue to look for long setups across the board where I see bullish price action of higher highs and higher lows across the timeframes, combined with the correct moving average geometry and bullish convergence of indicators.