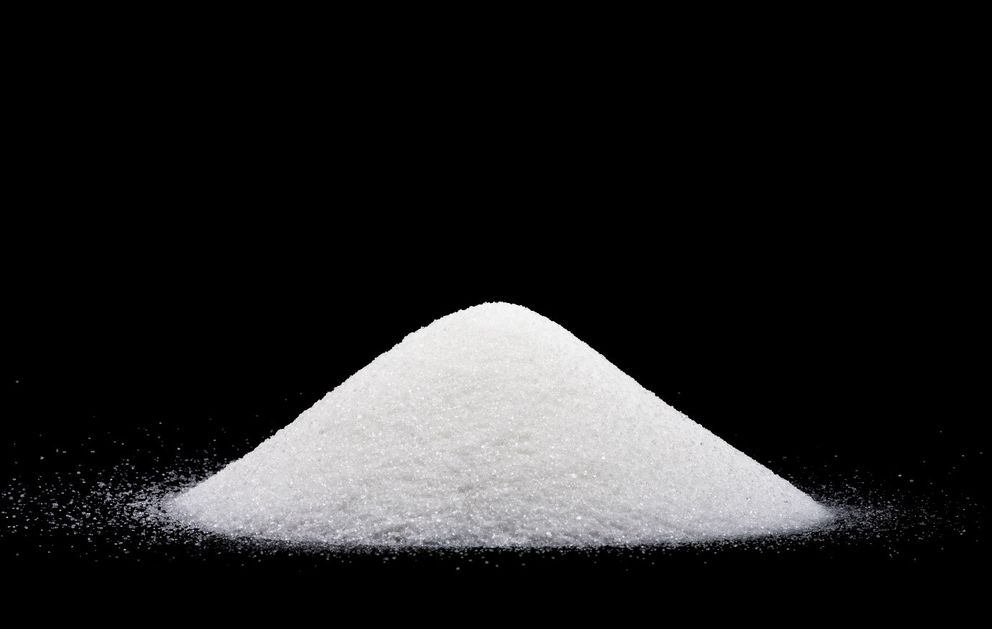 By Chloe Edwards, Trade With Precision
The price of sugar has been dropping over recent weeks, yielding some good trend trading opportunities. If prices continue to fall, I will be looking to build on existing positions, aiming to take profit at an important support level.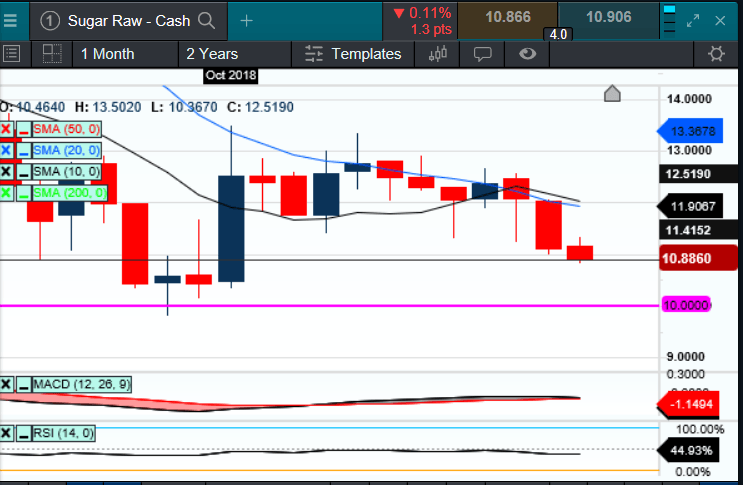 If we take a look at the monthly timeframe of Raw Sugar above, I can see that the price may drop towards $10. We haven't seen prices trade below this level since pre-2008. I am anticipating some support at this round-number level if the downtrend continues, but there could still be potential to take further short positions between the current price and any $10 low.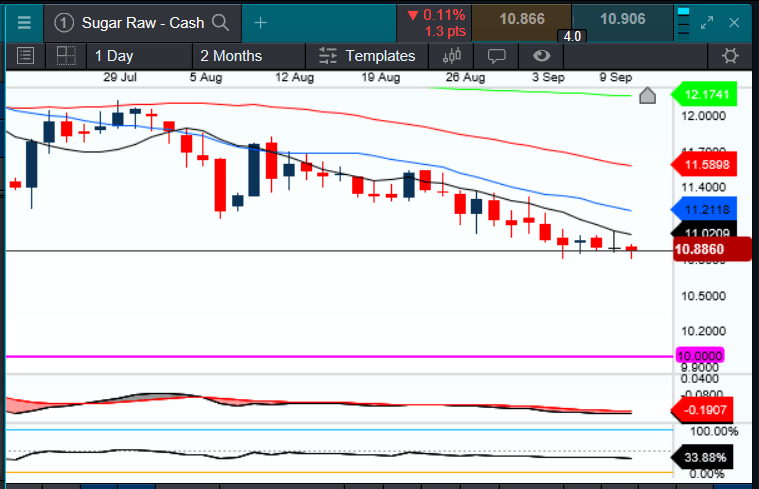 Moving to the daily timeframe, I notice that there is a stronger downtrend in place, with lower highs and lower lows in price action, complemented by bearish moving average geometry - all of the moving averages (MAs) in order, pointing downwards and fanning out.
The MACD and RSI indicators are converging with price action, showing bearish momentum and giving me further confidence that the downtrend is stronger. I can see a small-sized bearish candlestick, which formed yesterday just below the 10 day EMA, within my sell zone. There is plenty of space between the bottom of this candle and the support level at $10, so there is potential for a relatively high reward to risk trade. If price continues lower I will be looking to enter a short position with my sights on the $10 level.
Looking at the four-hourly timeframe, price action has formed a series of lower lows and lower highs, and the 10, 20, 50 and 200 period MAs lined up and showing better bearish geometry. A flat level has started to form at around 10.80, so I will be looking for a break below this level along with convergence of the MACD and RSI indicators, in order to build on my short position.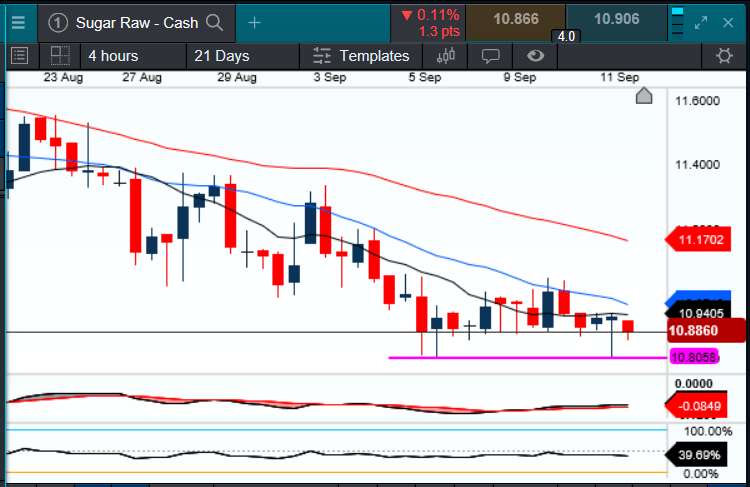 The other sugar product – White Sugar - is in a similar downtrend.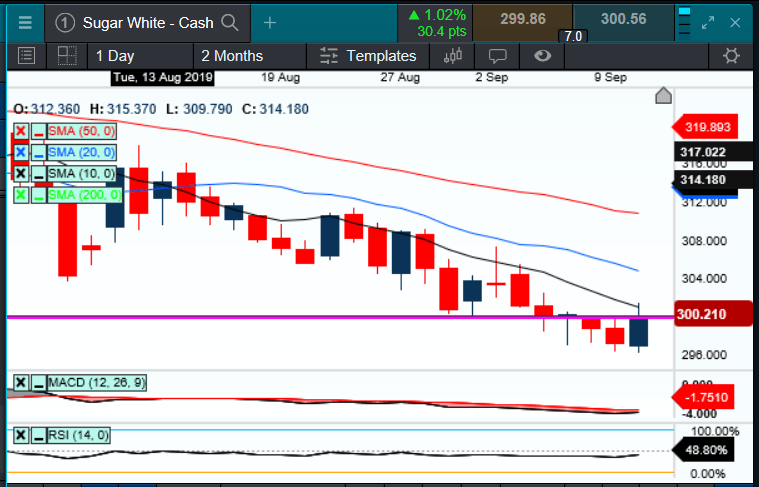 On the daily chart, with price having recently breached below 300.00, I see similar lower highs and lower lows in price action. There is good bearish MA geometry and bearish convergence of the MACD and RSI indicators. I will be awaiting a small bearish candle to form in the sell zone around the 10 and 20 EMAs, which may lead to a short opportunity.
I will be monitoring both these sugar products for my potential trade set up to occur. If and when it does, I will choose the better setup as I wouldn't want to trade both Sugar products simultaneously as this would increase my exposure in one commodity.