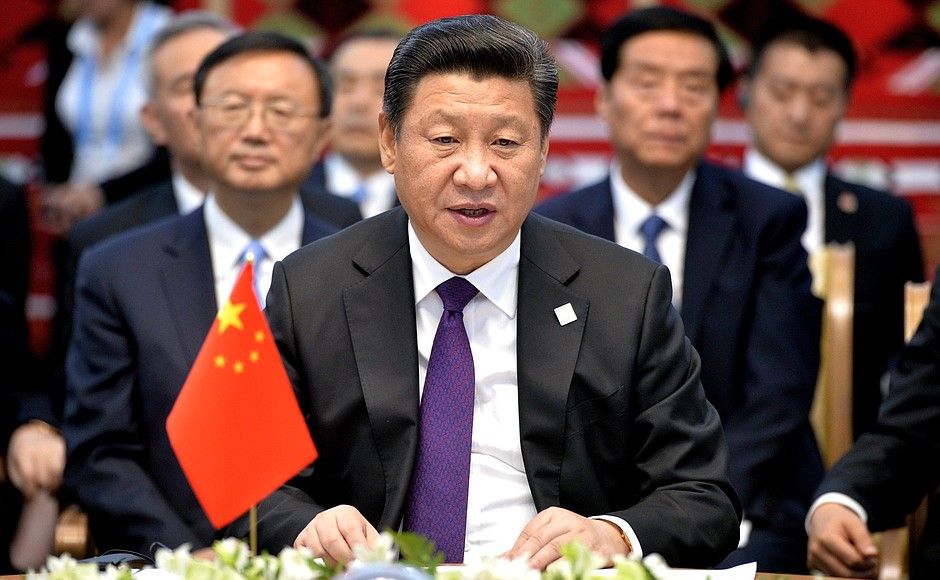 A trade war between US and China has finally taken a step back, albeit temporarily, following awelcome gesture by the leaders of both sides to open further negotiations at the G20 dinner table.
The cooling period of 90 days within which there will be no further escalation in trade tariffs, allows time for further negotiations on disputed areas including intellectual property, alleged technology transfer, security and trade balance, and the areas where critical divergences come from. Therefore, markets probably refrained from price-in too much of complacency based on current progress because a failure to agree on those key issues three months from now will trigger a renewed wave of escalation in tariffs.
Meanwhile, pressure is alleviated for business decision makers and corporates to build inventory and source for alternative supply chain solutions in response to higher US tariffs on China. This is good news for both US and China manufacturers.
Agreement to purchase more US agricultural, energy and industrial goods will not only benefit US farmers, job market in general, but also likely to strengthen President Trump's approval rates. President Xi's tentative approval of the Qualcomm -NXP deal is just another desert for Mr Trump.
A ceasefire in the G20 meeting has shifted investors focus from trade tariffs to trade negotiations and from politics to economy fundamentals.
So what does it mean for the markets? Here is what you need to know:
CNH/USD – as China is ready to purchase 'significant' amount of US agricultural energy and industrial goods, the country's trade balance and foreign reserve is likely to face some pressure in the months to come, and the currency is poised to weaken further. The policymaker is probably willing to see the currency drop because it will help to alleviate pain on trade war and make tis goods and services more competitive in global market. Besides, Chinese yuan is facing a couple of headwinds including a clear slowdown in economic growth, accommodative monetary policy environment and a rising default rate in its credit market.
US equities – Wall Street is cheering on G20 result as the S&P 500 index surged 1.5% on Monday morning, suggesting a strong opening tonight. The outcome appeared to be more favourable towards US side, as China gave concession on imports, Qualcomm deal and opened for more negotiations, in exchange for pause on tariffs. US side got nothing to lose in this game.
Asian equities – Nikkei opened 1.2% higher, Singapore's STI surged 1.9% and the rest of Asia are poised to open broadly higher as risk premium quickly unwinds for those markets. This could set up a start of year-end rally as Asia's emerging markets have long been suppressed by trade factors and that concern has been temporarily brought forward by another 90 days.
STI – STI advanced 1.9% or 60 points to 3,175 at open, breaking out its 50-Day SMA with a 'Gap Up'. Today's rally is fuelled by positive sentiment over trades but lack of fundamental support. A broad recovery of Asia markets and 'wealth effect' will help to restore investors' confidence but the downside is a potential slowdown in global economy against the backdrop of monetary tightening.
DBS chart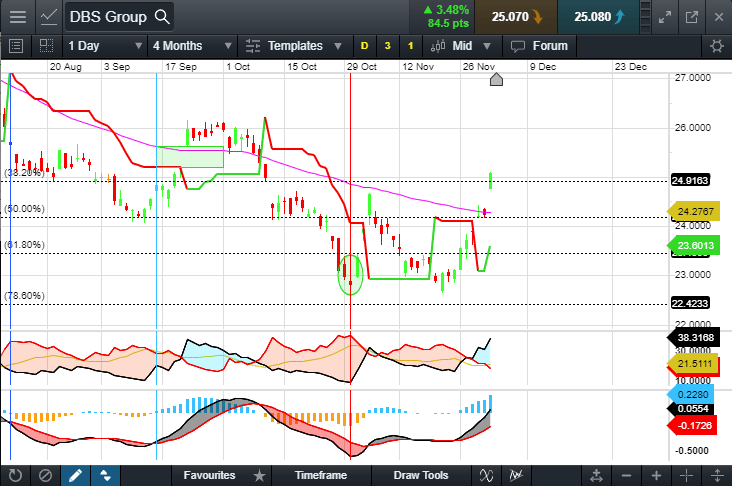 By Margaret Yang in Singapore
CMC Markets is an execution-only service provider. The material (whether or not it states any opinions) is for general information purposes only, and does not take into account your personal circumstances or objectives. Nothing in this material is (or should be considered to be) financial, investment or other advice on which reliance should be placed. No opinion given in the material constitutes a recommendation by CMC Markets or the author that any particular investment, security, transaction or investment strategy is suitable for any specific person. CMC Markets is regulated by the Monetary Authority of Singapore.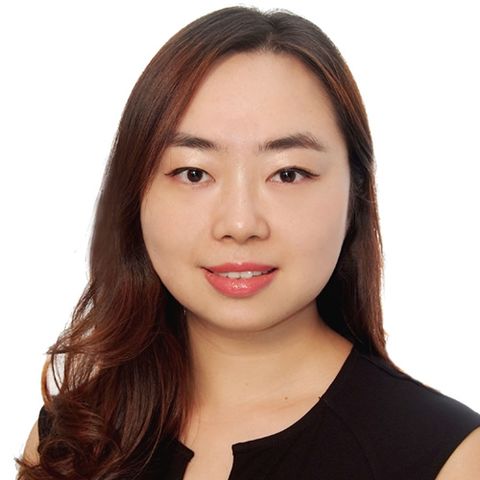 Margaret Yang Yan