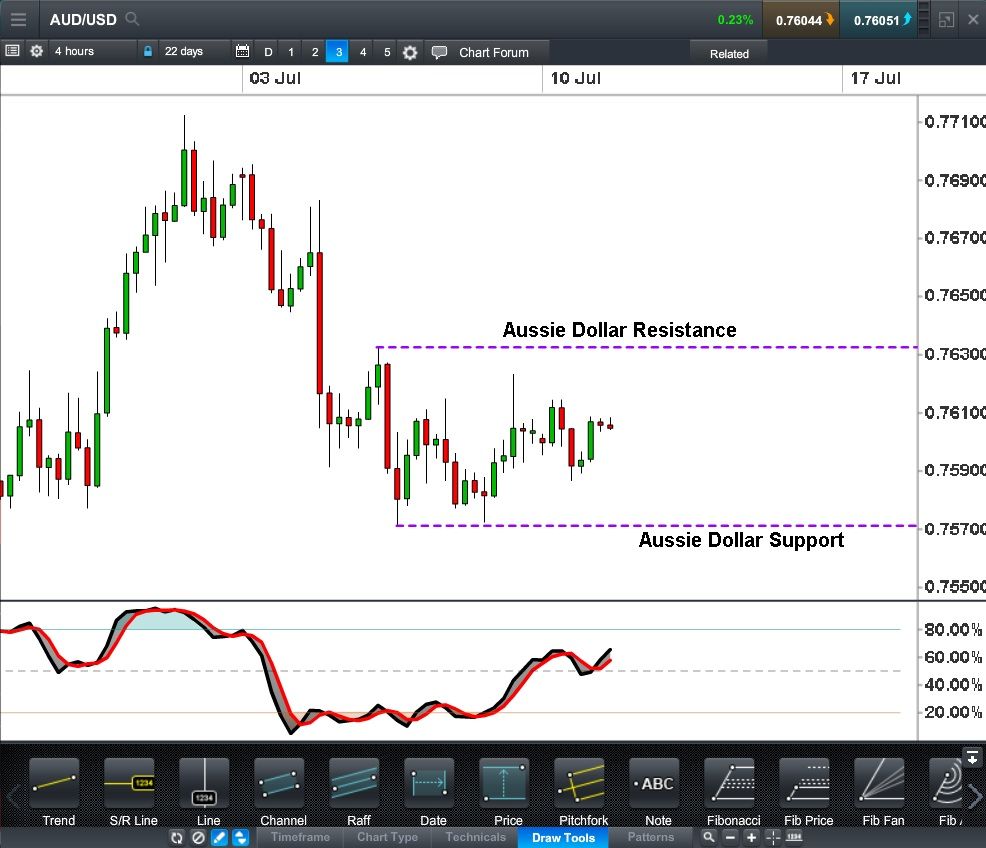 Support for mining stocks at the open has not been enough to save the ASX 200 index from a negative start.
Despite this morning's weak start, the overall tone of the market remains relatively neutral. The ASX 200 index remains within Friday's trading range which is a classic sign of a market on hold. In the absence of any major changes to the economic outlook, investors appear content to wait and see what happens in the upcoming US and Australian profit reporting seasons.
Healthcare sector is one of the weakest market sectors this morning, dragged down by ongoing profit taking in CSL which has now broken clearly below chart support levels. News of a complaint regarding the patents on its haemophilia product is not helping sentiment.
The Aussie Dollar is another market on hold, setting up a short term trading range between 76.33c and 75.7 against $US. The direction of the break out of this range may determine the next trend in what could be a significant period for the $US with Janet Yellen's testimony on Wednesday
Currency traders will also have a watching brief on release of the NAB's Business Conditions Index this morning. This has been consistently strong in recent months indicating good business and employment conditions in most services industries. Markets are likely to anticipate a continuation of good business conditions with the main scope for a market move coming from any significant weakening in this index which could be a negative for Aussie Dollar.