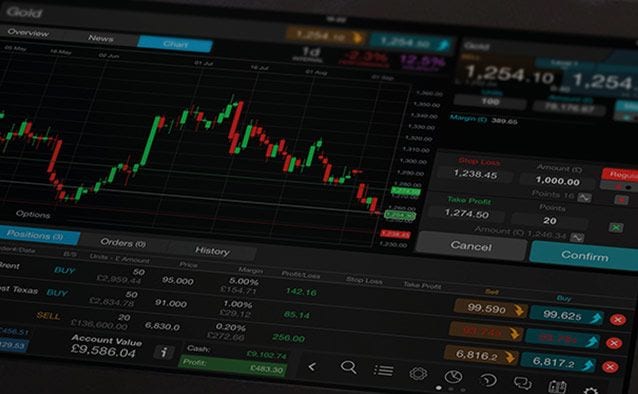 October was a mixed month for world markets and because if this, my forecasts varied form good to ugly. It was a great month for commodities and my call for a rally in Arabica Coffee ended pretty much right on the money as it advanced on the $1.65 objective.
My other two forecasts were based on a close US election impacting stocks and currency markets which didn't materialize. The Dow didn't go down as much as I thought it would, instead it and other US indices muddled along sideways. My bigger miss was that USD rallied on Fed rate hike speculation instead of falling on election speculation so USDJPY went the other way on me. Election speculation in currencies turned up in gold and the Mexican Peso instead.
Due to the polarized US election, November looks like it could be a repeat of June, a month that could make forecasters look like geniuses or idiots depending on calls related to an external political event. This time rather than Brexit, it's the US election.
Currently markets appear to be pricing in a win by Hillary Clinton and little would likely change if that happens. A Donald Trump win, however, would be a Brexit level surprise that markets are totally unprepared for, which could see USD retreat, US stocks sell off and capital flee toward defensive havens like gold. A Trump win could also send the Mexican Peso lower and biotech stocks higher while a Clinton win could do the reverse.
It also could be an active month for energy and agricultural commodities. Traders will be watching the weather for signs of whether a La Niña is emerging or not. Crude oil may also be active through the month particularly as the November 30th OPEC meeting where a supply freeze/cut deal is expected to be finalized.
Three interesting markets for November 2016
- Index Dow Jones Industrial Average Current Price 18,210 1 month forecast 17,435
I don't usually repeat my forecasts from month to month but I am going to in this case because the Dow has only moved 15 points from a month ago. Bearish techncials and signs of distribution continue to build with the index trending lower and forming a descending triangle. Big cap stocks have failed to respond favourably to positive earnings reports which is also a bearish sign. The potential for a Fed rate hike this year continues to weigh on stocks while earnings season ending mid-month could remove a tailwind. We are likely to see volatility around the November 8 election regardless of who wins with a big selloff possible if the result is close and contested as in 2000. Toward the end of the month, the energy sector could be active around the big OPEC meeting to decide production levels on November 30.
- Commodity Sugar Current Price 21.75 1 month forecast 19.50
Sugar has had a huge run up this year from a low near 12 50 to a recent peak near 23.30. In recent weeks, sugar has started to roll over and break down with indicators suggesting momentum has started to turn back downward. A test of the 20.00 round number would complete a 23% retracement of the previous uptrend with a test of trend support near 19.50 possible. With El Niño over, whether a La Niña emerges or not could influence the price.
- Currency USDMXN Current Price 18.75 1 month forecast 20.00 (if Trump wins) 16.50 (if Clinton wins)
If Trump wins, MXN would likely be crushed, sending USDMXN back up toward 20.00. If Clinton wins, MXN wold likely stage a big relief rally sending USDMXN back down toward its lows of the last year in the 16.00-17.00 area.
Commodity Market Outlook for November 2016
October was a mixed month for commodities. Despite the headwind of a rising US Dollar, grains and softs did really well while metals, which had been depressed for much of the month, showed signs of life toward the end. The energy group started out strong but natural gas and crude oil faded back toward the end.
My October results were mixed as well. Heating oil rallied as expected and has been trading within striking distance of my $1.60 objective. Gasoline didn't have the seasonal selloff I thought it would but it didn't join the energy rally either, spending the month hovering near $1.50
The US election and its impact on US Dollar direction could have an impact on commodity trading in general. For energy and agricultural markets, signs of whether we are going to see a La Niña impact weather conditions this winter or not may play a bigger role.
Base metals may remain sensitive to news out of China where data suggesting a stabilizing economy has helped copper but a falling Yuan suggesting continued weakness could offset that. Precious metals may be influenced by changes in attitudes toward US political risk depending on who wins the US election with Clinton representing stability while Trump represents change and uncertainty that could send capital fleeing toward defensive havens.
Best Commodity Lumber Current price $3.04 one-month forecast $3.34
November is historically the strongest month of the year for Lumber and Lumber has historically been the strongest commodity on average in the month of November. Lumber retreated in October but has found support at a higher low lately above $3.00 and appears to be setting up for a rebound that could challenge the October high near $3.35.
Worst Commodity WTI Crude Oil Current Price $49.75 one-month forecast $45.00
All the stars aligned for crude oil in recent weeks with OPEC and Russia inching toward a production freeze or cut agreement and big drawdowns in US inventories providing fundamental support. Even with big tailwinds like these, WTI couldn't get through $51.30 and appears to have completed a double top and has started to fall back downward.
Upside for WTI appears limited because as it moves above $50, the potential for shut production from US shale or other sources grows. Meanwhile, downside risks have started to increase with the potential that a supply deal could get bogged down in the details of individual country quotas or that US inventories could go back the other way.
November is historically the worst month of the year for WTI crude oil, so a correction back toward the middle of the $40-$50 range that has prevailed in recent months doesn't appear unreasonable under current circumstances.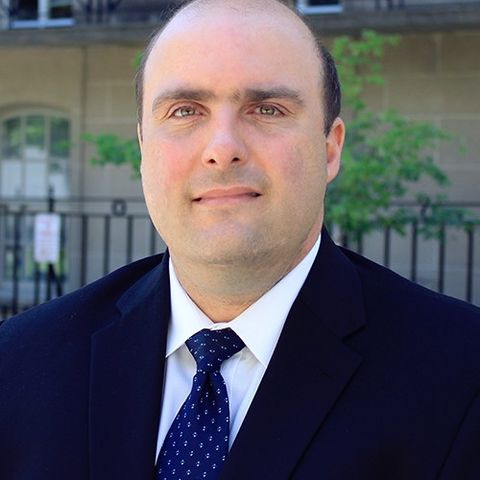 Colin Cieszynski