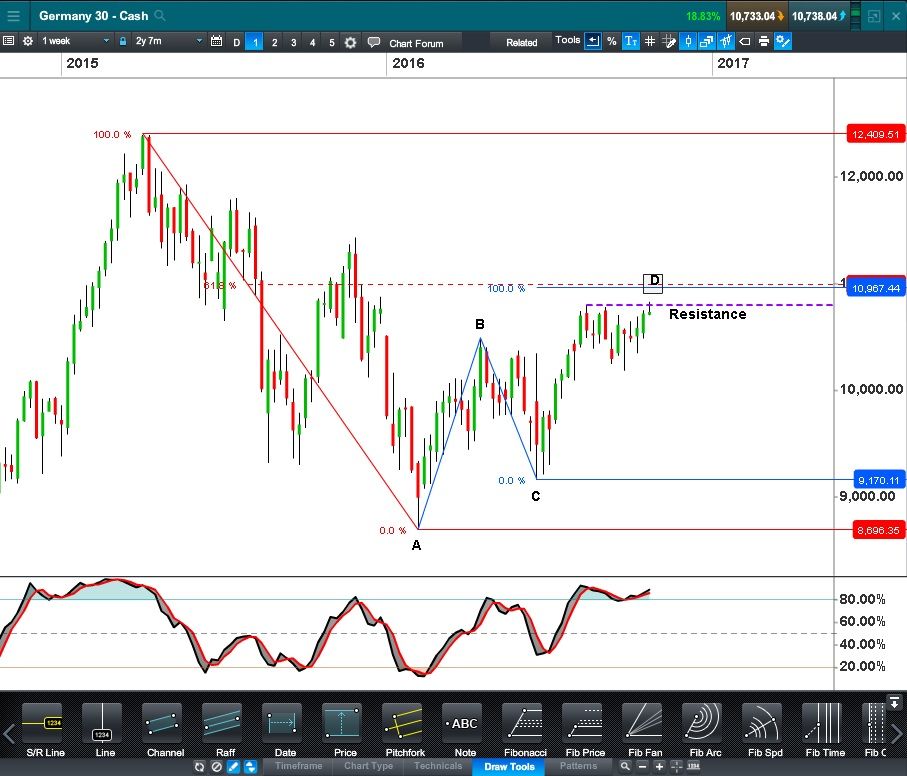 The Germany 30 Index hit the first of 2 key resistance levels on Friday and has so far failed to get above it. If this pause translates into price weakness, the DAX could be in for a new down trend.
The first resistance is pretty straight forward and consists of the classic horizontal line across recent price peaks.
If Germany 30 pushes up through this horizontal, there is another potential turning point around 10,960/11,000. This is a harmonic Gartley 222 set up. Here the AB and CD swings on the chart above would be the same size (100% using the Fib price tool). This coincides with the 61.8% Fibonacci retracement of the last major down trend. A trend peak in this price zone would be a Gartley sell set up.