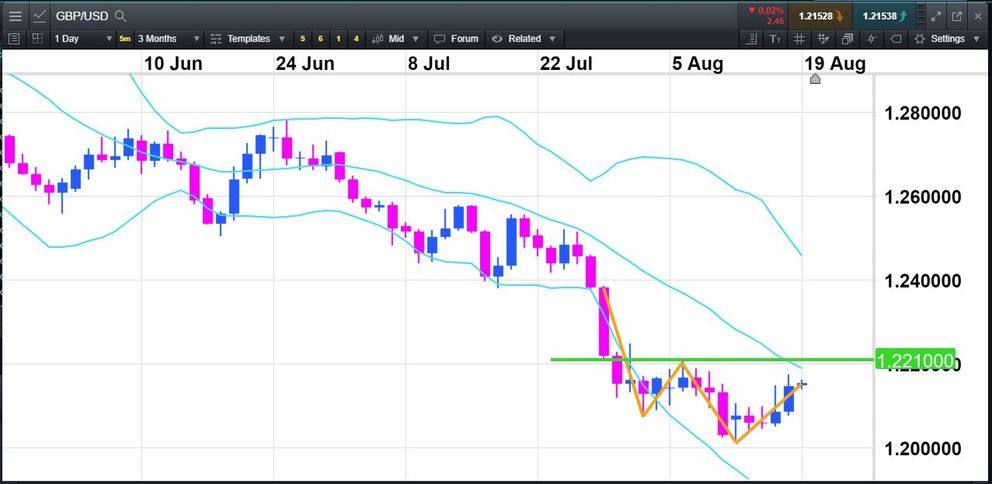 The British Secretary of State for Exiting the EU, Steve Barclay, has signed into law a bill that repeals the European Communities Act 1972. This will take effect on 31 October 2019. This action makes Britain's exit from the European Union a certainty.
Previous moves to a no-deal Brexit weighed on Sterling. However the GPB/USD chart is indicating potential for a significant move higher. This may require a change of thinking from forex traders. GBP/USD is around 20% below its pre-Brexit vote levels, and is trading close to 34 year lows. One interpretation of the chart is that any disadvantages of Brexit are priced in, and current levels reflect little of the economic advantages Britain may gain.
The "W" pattern on the daily chart is an example of a double bottom formation. Although not yet complete, there are a number of characteristics that may give technical traders more confidence in the signal. The first bottom occurs outside the Bollinger Bands (dark green), and the second occurs at a lower level, but remains within the Bands. This points to waning downward momentum.
To complete the pattern the pair must trade up through the high at the middle of the "W" at 1.2210 (light green line). A breach of this resistance may see a new and stronger up trend in GBP/USD emerge. Forex traders have sold the Brexit rumour, and may now have to buy the fact.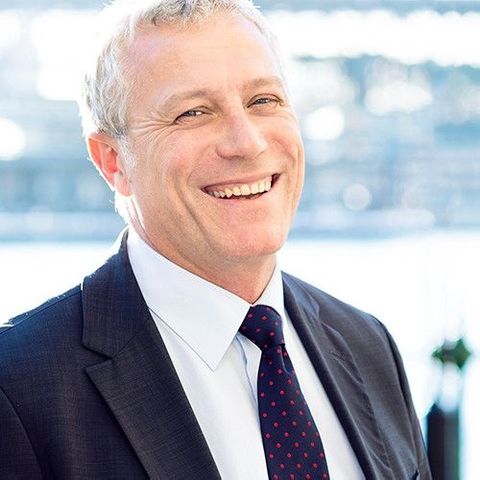 Michael McCarthy