A hint for you to start the week: The disappointing US CPI sent broad equity markets to close in a sea of red last week, with growth stocks being hammered down the hardest amid sticky inflation and central banks' determination of aggressive rate hikes. A 75-bps rate hike by the Fed is almost fully priced in, while a full percentage might be also on the cards. But will there be a "sell the rumour, buy the news" opportunity for this week? 
Markets performance: High multiple stocks are being hit the most in such an economic and policy cycle, with the tech-heavy index, Nasdaq, dropping 5.5% for the week, deepening the bear market with a 27% loss year to date, as slow growth in the economy and rising rates are causing valuation downgrades in those stocks with high P/E ratios.                                      
            World major indices performances as of 18, September 2022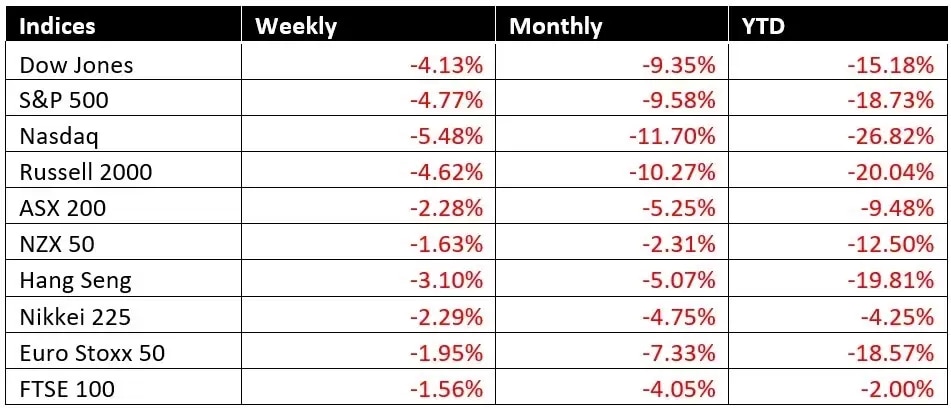 Click to enlarge the table
A highlight for the week: Four major central banks, including Fed, BOE, BOJ, and SNB, are to decide on their policy rates this week. Except for BOJ, the rest of the three banks are all expected to raise interest rates by at least 50 basis points, which will certainly send jitters to the financial markets. However, less hawkish rhetoric by the Fed chair will also spark a relief rally, though it has little chance.
What are we watching?
Economic Calendar (19 Sep – 23 Sep)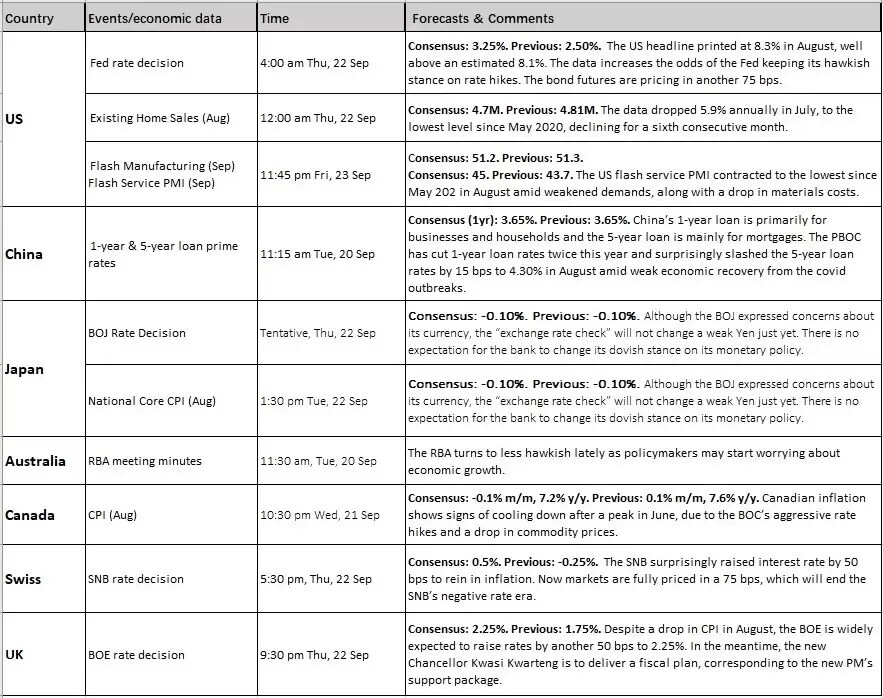 Click to enlarge the table