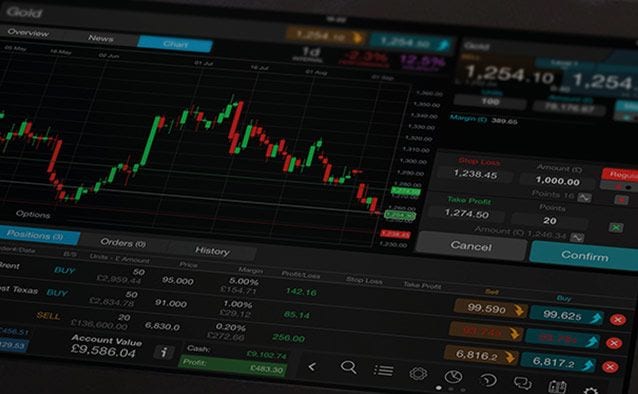 Subscribe to receive new analysis by email
Singapore equities
It becomes rather amusing when the local exchange and regulator deny any knowledge of why the price of the company's shares have fallen by more than 6% over the past few trading sessions when very often, they are the ones querying companies that have such moves, not triggered by any news. As is often the case, the reason remains a mystery, as stocks have been known to move in mysterious ways! Yesterday's sell down in the local STI, however, is less so. It has the hall marks of institutional rebalancing. Funds rebalancing, not to be mistaken with redemption, is less of a risk-off move as it is a move signaling that the prospects of making money here pale in comparison to elsewhere in the region. Presumably, North Asian markets continue to draw interest and funds from local equities here. With blue chips like Singtel, DBS, UOB and OCBC dominating the most actives in terms of value traded, and with losses for these names averaging 1.5 to 3%, yesterday's action suggests that funds are selling into a market place which is devoid of almost any decent-sized buyers. If the above theory is accurate, this could mean that the northbound migration is driven largely by the quest for 'alpha' rather than a re-valuation exercise across markets. Interestingly though, this is happening as certain quarters of the investment community have signaled the dangers of an equity bubble in China stocks, with warnings of dire consequences imminently. The irony of the whole sell-off though is that Singapore has in the past, been a proxy hiding place for funds during the worst of 'risk-off' times. As we approach the turning point for rates, would the huge beta beaters' – the Chinese markets' - bubble burst, sending funds to hide elsewhere? Back here perhaps? Whatever the case may be, the Singapore Free index is off roughly 4% over the past six sessions and is beginning to look decently valued as it tests key support here. Furthermore, the local STI, together with most of its Asean counterparts, is now mostly in negative territory on a year-to-date basis.
CPO and Palm Oil plays
The only bright spot in the local market yesterday was centered on the Singapore palm oil plays. First Resources led the way up more than 3% at one stage with Golden Agri up more than 2% by the close of trading. Spurred on by an almost 10% pop on the price of Crude Palm Oil over the past week - from MYR2138 last Monday to a high print of MYR 2348 last night - this cluster of companies offered a slight reprieve to an otherwise miserable day of selling in the local stock markets here. First Resources trading at a TTM PE of 15.2X stands to benefit the most, as the company - an upstream producer of palm oil engaged in the cultivation and harvesting of oil palms - is the most leveraged to benefit from any price changes in CPO. The chart below highlights a gap between SGD2.15 to 2.20 as a next resistance level possibly for this move up. However, should this thrust lack momentum, we may see the stock retreat to retest key supports at SGD2 and SGD1.93 again.
IMPORTANT NOTE AND DISCLAIMERS Market Opinions Any opinion(s), news, research, analyses, prices, or other information contained on this website / document is provided as general market commentary and are from publicly available resources or otherwise obtained, and does not constitute investment advice nor does it seek to market, endorse, recommend or promote any investment or financial product. CMC Markets Singapore Pte Ltd. (Reg No./UEN: 200605050E) ("CMC Markets") will not accept liability for any loss or damage, including without limitation to, any loss of profit, which may arise directly or indirectly from use of or reliance on such information. Accuracy of Information The content is subject to change at any time without notice, and is provided for the sole purpose of assisting traders to make independent investment decisions. CMC Markets has taken reasonable measures to ensure the accuracy of the information, however, does not guarantee its accuracy, and will not accept liability for any loss or damage. CMC offers no financial advisory services in any of the content or vouch for the veracity of any information. Distribution The content of this publication is not intended for distribution, or use by, any person in any country where such distribution or use would be contrary to local law or regulation. None of the services or products referred to or mentioned are available to persons residing in any country where the provision of such services or investments would be contrary to local law or regulation. It is the responsibility of the reader to ascertain the terms of and comply with any local law or regulation to which they are subject. Third Parties CMC Markets may provide you with opportunities to link to, or otherwise use, sites and services offered through or by third-party(ies). Your use of these third-party services is subject to such terms as posted by these third-party(ies). We have no control over any third-party site or service and we are not responsible for any changes to any third-party service or for the contents thereof, including, without limitation, any links that may be contained in or accessible through such third-party service. These links are provided solely as a convenience to you. You will need to make your own independent judgment regarding your interaction with these third-party sites or services. Our inclusion of advertisements for, or links to, a third-party site or service does not constitute an endorsement of any of the representations, products or services listed therein. Important Note Each reader/recipient agrees and acknowledges that: (a) no express undertaking is given and none can be implied as to the accuracy or completeness of this document; (b) this document does not constitute in any way a solicitation nor incentive to sell or buy any Shares, Stock Options and Contracts For Difference (CFDs) and similar and assimilated products; (c) each reader/recipient of this document acknowledges and agrees to the fact that, by its very nature, any investment in Shares, Stock Options, CFDs and similar and assimilated products is characterised by a certain degree of uncertainty; that consequently, any investment of this nature involves risks for which the reader/recipient is solely responsible and liable. It is to be noted that past performance is not necessarily indicative of future results. In this respect, past performance of a financial product do not guarantee any and are not an indication as to future performance; (d) the use and interpretation of this document require financial skill and judgement. Any utilisation whatsoever by the reader/recipient, relating to this document, as well as any decision which the reader/recipient may take regarding a possible purchase or sale of Shares, Stock Options, CFDs and similar and assimilated products, are the sole responsibility and liability of the reader/recipient who acknowledges and agrees to this as a condition precedent to and prior to any access to this document; (e) as a result of the above, all legal liability directly or indirectly arising whatsoever.