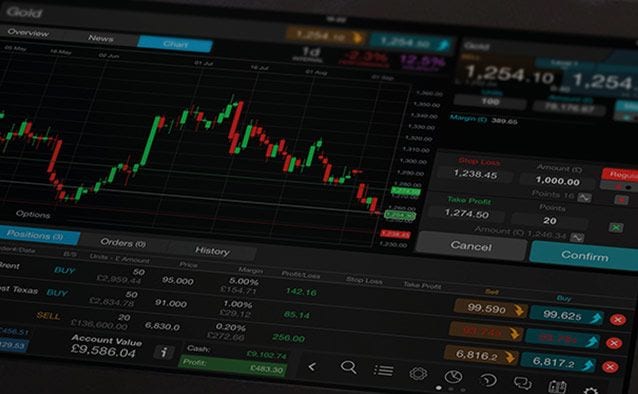 In an address to parliament yesterday, Haruhiko Kuroda, the influential Governor of the BOJ, remarked that its 'it's hard to see the currency's real effective rate falling further'. That sent the dollar yen into a tailspin, breaking back almost into its 'comfort zone' of 118-122. It closed near the 122.8 level and is currently hovering at the 123 range level. The 'weak' Yen policy has worked its intended purpose. Export-related companies have enjoyed market share gains on the global front. Capital and stock market investments into Japan from international investors have been accelerating. Even tourism has also enjoyed a strong and steady up tick, especially after the devastation of the 2011 Fukushima Daiichi nuclear fallout. Without a doubt, Abenomics is working. Just this week alone, markets welcomed better-than-expected numbers on both GDP and even manufacturing orders on machinery. With Japanese companies now well positioned with the country, the next direction of growth and expansion will now have to come from their involvement and investment outside of Japan. Last night, Tokyo Marine announced their purchase of US specialty insurer HCC Insurance Holding in a US$7.5 billion deal, the biggest foreign M+A deal by a Japanese company this year. This follows earlier deals like the Kintetsu – APL/NOL (Singapore) US$1.2 billion deal, and the Japan Post- Toll Holdings (Australia) US$5.1 billion acquisition. Even Japanese funds like the GPIF have been persuaded to buy equities in overseas markets! Kuroda's statement clearly signalled his support for this next phase in this direction. He has effectively offered these companies some degree of stability, and perhaps even purchasing power (from a firmer yen), in their capital investment overseas. Off course, while his remarks may have put a ceiling on the dollar yen, he did classify that the yen was 'weak enough' based on the REER or real effective exchange rate. This clearly highlights the difficulty that any central banker has in the management of monetary policy in this environment. As we are still in a phase of 'competitive easing' of monetary policy, there are often more than two moving parts to any currency pair! This morning, the Japan 225 is signalling acceptance of a slighter firmer yen with a 1% rally in early trade. Beautiful!
MERS in HK—The Black Swan?
HK remains on red alert on reports of a possible MERS outbreak there. With news on this story continuing to develop, traders should try to avoid being scientists but instead look out for the possibility that funds may use this as an excuse to sell the markets there, registering good profits there on a year-to-date basis!
IMPORTANT NOTE AND DISCLAIMERS Market Opinions Any opinion(s), news, research, analyses, prices, or other information contained on this website / document is provided as general market commentary and are from publicly available resources or otherwise obtained, and does not constitute investment advice nor does it seek to market, endorse, recommend or promote any investment or financial product. CMC Markets Singapore Pte Ltd. (Reg No./UEN: 200605050E) ("CMC Markets") will not accept liability for any loss or damage, including without limitation to, any loss of profit, which may arise directly or indirectly from use of or reliance on such information. Accuracy of Information The content is subject to change at any time without notice, and is provided for the sole purpose of assisting traders to make independent investment decisions. CMC Markets has taken reasonable measures to ensure the accuracy of the information, however, does not guarantee its accuracy, and will not accept liability for any loss or damage. CMC offers no financial advisory services in any of the content or vouch for the veracity of any information. Distribution The content of this publication is not intended for distribution, or use by, any person in any country where such distribution or use would be contrary to local law or regulation. None of the services or products referred to or mentioned are available to persons residing in any country where the provision of such services or investments would be contrary to local law or regulation. It is the responsibility of the reader to ascertain the terms of and comply with any local law or regulation to which they are subject. Third Parties CMC Markets may provide you with opportunities to link to, or otherwise use, sites and services offered through or by third-party(ies). Your use of these third-party services is subject to such terms as posted by these third-party(ies). We have no control over any third-party site or service and we are not responsible for any changes to any third-party service or for the contents thereof, including, without limitation, any links that may be contained in or accessible through such third-party service. These links are provided solely as a convenience to you. You will need to make your own independent judgment regarding your interaction with these third-party sites or services. Our inclusion of advertisements for, or links to, a third-party site or service does not constitute an endorsement of any of the representations, products or services listed therein. Important Note Each reader/recipient agrees and acknowledges that: (a) no express undertaking is given and none can be implied as to the accuracy or completeness of this document; (b) this document does not constitute in any way a solicitation nor incentive to sell or buy any Shares, Stock Options and Contracts For Difference (CFDs) and similar and assimilated products; (c) each reader/recipient of this document acknowledges and agrees to the fact that, by its very nature, any investment in Shares, Stock Options, CFDs and similar and assimilated products is characterised by a certain degree of uncertainty; that consequently, any investment of this nature involves risks for which the reader/recipient is solely responsible and liable. It is to be noted that past performance is not necessarily indicative of future results. In this respect, past performance of a financial product do not guarantee any and are not an indication as to future performance; (d) the use and interpretation of this document require financial skill and judgement. Any utilisation whatsoever by the reader/recipient, relating to this document, as well as any decision which the reader/recipient may take regarding a possible purchase or sale of Shares, Stock Options, CFDs and similar and assimilated products, are the sole responsibility and liability of the reader/recipient who acknowledges and agrees to this as a condition precedent to and prior to any access to this document; (e) as a result of the above, all legal liability directly or indirectly arising whatsoever.