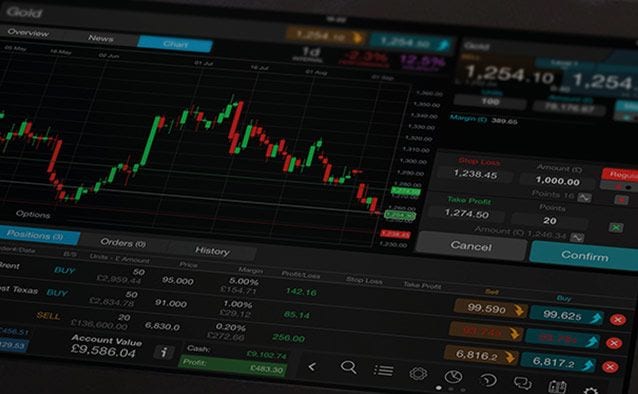 From Craig Cobb at trade with Precision:
The majority of 'newbie' traders often focus on finding the best markets to trade such as FX, stocks, Indices, treasuries and commodities. They continue the never ending search for the 'perfect strategy' and often overlook a very important question. This question is "what is the best chart to trade?" Let's face it, if you ask the wrong questions even if you get the right answer it won't help you.
Stay with me here…
If you have been following the CMC Markets education you should have heard the phrase 'optimal 'chart structure' by now. This means that we want to trade the best trends – the optimum trends! It's irrelevant which market these trends form on as any market and any timeframe can exhibit this quality.
Rather than go through word for word what optimal chart structure is I will give you a number of visuals. Why not cut and paste these visuals into your trading folder for future reference? It certainly helped me by doing this when I was getting started. Take a look at the chart below. Ask yourself what timeframe and what market is it.

Did you come up with an answer?
No?
If your answer was "it doesn't matter" you score 10 points because honestly it doesn't matter. This chart is a good example of optimal chart structure. It doesn't include the MACD, RSI or any other indicators bar the moving averages however it does show a very repetitive, true trend without gaps and without erratic price action. To me, this chart is a thing of beauty.
Now, compare it with the chart below.

Technical trading is about having a high probability strategy based on the market moving in a certain direction more often than not. The above chart is far from being predictable in nature, in fact it gives more questions than answers.
Trading certainly isn't easy but with a simple foundation starting with what chart is offering the right conditions to trade then you may have a much better chance of building something of substance. If you have a great strategy but apply it to a chart with a poor chart structure then you will most often than not come up short. If you don't already, why not start looking for the best charts next week, seek them out from CMC Markets impressive list of available markets and trade optimum chart structure.