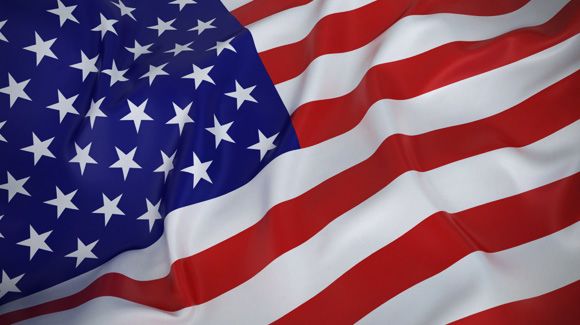 North American traders return to work from the holiday weekend to find markets ready to build on last week's turnaround. Some of the fears and uncertainties that had gripped markets and threw them down hard over the last six weeks have started to recede. Index futures for the Dow and S&P are looking up about 1.0% with NASDAQ futures trading up 1.6%.
The big news this morning is that Saudi Arabia, Russia, Qatar and Venezuela have agreed to freeze production at January levels. The deal is contingent on other producers joining in but later reports suggest Iraq may also freeze production, while Iran probably won't until it gets production and sales back up to pre-sanctions levels (who could blame them really?). Meanwhile low exploration activity in the US suggests production there may decline naturally in time anyway.
Oil markets fell back a bit on the news then stabilized with traders initially disappointed that the countries didn't agree on actual production cuts, have only agreed to freeze at high levels, and could yet cheat or renege on the deal. In my opinion though, a comprehensive deal was way too much to ask of countries at each other's throats fighting market share and proxy wars. This truce does, however, represent a positive first step that may not boost prices as much as some would like but at least should help to tone down the unfettered "how low could oil go" speculation, help the price to stabilize and perhaps set the stage for future agreements.
Positive momentum from Friday's North American continued though trading on Monday and into Tuesday. Asia Pacific markets kicked off the week with a big catch-up rally which has continued today particularly in mainland markets where Shanghai and Shenzen have gained another 3-4% overnight. where sentiment toward China has stabilized amid indications the PBOC isn't going to allow a free fall in CNY and has been putting money into the system over the last few weeks boosting loan growth .
Overnight Asia Pacific trading saw the mainland China Shanghai and Shenzen indices rise 3-4% while the Hang Seng and Australian market rose about 1.0% and Japan was steady building on Monday's gains.
European indices are trading flat this morning with the FTSE slightly in positive territory while continental indices are slightly in negative territory. Soft ZEW survey results are weighing on the Dax a bit while the FTSE and CAC are up slightly. UK inflation figures were mixed with no big surprises.
Currency markets are relatively steady today. Oil sensitive currencies are performing relatively well on the deal news, particularly CAD and NOK. CAD continues to recover against USD in particular and also against GBP where it has dropped back under 2 pounds to the loonie. GBP and EUR both have been dropping back this week following dovish comments from MPC member McCafferty (who recently dropped his hawkish stance) and ECB President Draghi.
It's a fairly light day for economic news, but the US Empire Manufacturing report could raise more questions about the US economy and what direction the Fed may take it its next meeting. The number may be distorted, however, by last month's record storm. Housing reports for the US and Canada could also attract some attention. Manufacturing sales for Canada may be scrutinized for signs of whether the lower loonie is helping manufacturers, and how big the lingering impact of the oil crash on the sector may be.

Corporate News
There have been no major announcements in North America this morning.

Economic News
Significant announcements released overnight include:
UK consumer prices 0.3% as expected
UK core CPI 1.2% vs street 1.3%
UK retail prices 1.3% vs street 1.4%
UK producer input prices (7.6%) vs street (8.6%)
UK producer output prices (1.0%) vs street (0.9%)
UK ONS house prices 6.7% vs previous 7.7%
Germany ZEW current 52.3 vs street 55.0
Germany ZEW expectations 1.0 vs previous 10.2
Eurozone ZEW expectations 13.6 vs previous 22.7
Norway GDP/Quarter (1.2%) vs street (0.4%)
China new loans CNY 2,510B vs street 1,900B
China M2 money supply 14.0% vs street 13.5%
NZ retail sales 1.2% vs street 1.5%

From the weekend:
China trade balance $63.2B vs street $60.6B
China exports (6.6%) vs street 3.6%
China imports (14.4%) vs street 1.8%
China foreign investment 3.2% vs street (5.9%)
Upcoming significant announcements include:
8:30 am EST US Empire Manufacturing street (10.5) vs previous (19.4)
10:00 am EST US NAHB housing market index street 60 unchanged
8:30 am EST Canada manufacturing sales 0.5% vs street 1.0%
9:00 am EST Canada monthly home sales previous (0.6%) over month
10:00 am EST Canada Nanos Bloomberg confidence precious 52.2
CMC Markets is an execution only service provider. The material (whether or not it states any opinions) is for general information purposes only, and does not take into account your personal circumstances or objectives. Nothing in this material is (or should be considered to be) financial, investment or other advice on which reliance should be placed. No opinion given in the material constitutes a recommendation by CMC Markets or the author that any particular investment, security, transaction or investment strategy is suitable for any specific person.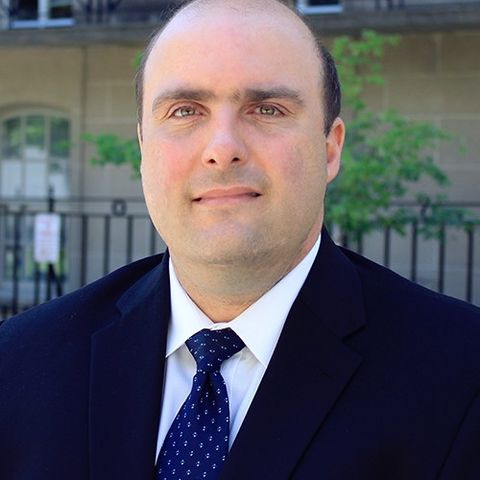 Colin Cieszynski