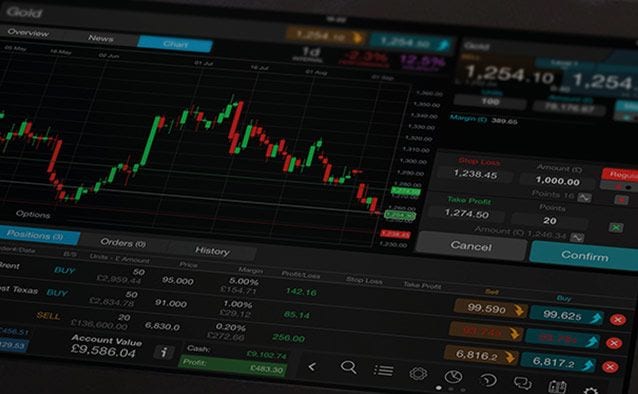 US GDP
The US fourth quarter GDP numbers on Friday gave most markets there a soothing calm after what had been a jittery week. The fourth quarter reading came in at 2.2% versus a market estimate of 2.4%. Stocks there ended slightly flat to firmer with strength from semi-con names on the rumour of possible M+A stories in the sector. Meanwhile, treasuries rallied slightly, with the 10-year yield back down to 1.96%. The improvement in household consumption was a highlight of the GDP numbers –accounting for as much as two thirds of the US economy. It came in at a 4.4% increase (annualised), the highest in almost ten years. Key dollar pairs including the EUR/USD and the AUD/USD pulled slightly back after testing key resistance of 1.10 and 0.795 respectively earlier in the week. The EUR/USD on Friday touched an intraday low of 1.08 before finding late day strength to close at 1.089. Similarly, AUD/USD traded a high of 0.784 before pulling back to close at its 20-day MA at 0.774. Between the two pairs, the Aussie looks the more positive from purely a technical basis, as it has managed to break above its descending channel (seen below) and seems to be consolidating nicely above this breakout level of 0.774.
Central Bankers Speak
Fed chair Mrs Yellen's speech last Friday did not manage to move markets in late day trade as she reiterated the Fed's stance on being decisive about a rate hike, but at the same time accommodative over its pace of subsequent hikes thereafter. She referred to lessons learned from the mistakes of central bankers from Sweden and Japan who had hiked rates consecutively too early into their respective economic recoveries, and dragged these economies back down the slippery slope of deflation soon afterwards. At the BOAO Forum in China over the weekend, PBOC Governor, Zhou Xiaochuan repeated his reassurance that China has the scope to act, implementing either further cuts on interest rates or even 'quantitative' measures to counter any slowdown and deflationary worries that China may face.
Yemen conflict and Crude
Crude also offered traders a good range to trade last week with a high/low range of as much as 15%. The spike in the price of oil over the Yemen conflict late on Thursday proved to be a one-day factor, as both WTI and Brent gave back slightly over 4% on Friday's action, as bulls took their best weekly profits in over six months.
Singapore commodity names
Perhaps encouraged by a softer USD and stronger crude oil prices last week , palm oil names in Singapore including Golden Agri and Wilmar saw some late buying into the close on Friday. Palm oil plays, once a key favourite amongst traders, have languished this past year, staying in the shadows of weaker crude oil prices. Amongst some of the listed plays, First Resources looks attractive here at 10.5X TTM PE, especially after having lost as much as 40% over the past year. Looking at the charts, a 'three thrusts reversal' pattern seems to be forming. If the stock can break S$1.885, a test of its next resistance at S$1.915 and S$1.98 is possible. However, if the first support for the stock at S$1.825 fails to hold, we may also see it slide back to test its 2015 low of S$1.785.
IMPORTANT NOTE AND DISCLAIMERS Market Opinions Any opinion(s), news, research, analyses, prices, or other information contained on this website / document is provided as general market commentary and are from publicly available resources or otherwise obtained, and does not constitute investment advice nor does it seek to market, endorse, recommend or promote any investment or financial product. CMC Markets Singapore Pte Ltd. (Reg No./UEN: 200605050E) ("CMC Markets") will not accept liability for any loss or damage, including without limitation to, any loss of profit, which may arise directly or indirectly from use of or reliance on such information. Accuracy of Information The content is subject to change at any time without notice, and is provided for the sole purpose of assisting traders to make independent investment decisions. CMC Markets has taken reasonable measures to ensure the accuracy of the information, however, does not guarantee its accuracy, and will not accept liability for any loss or damage. CMC offers no financial advisory services in any of the content or vouch for the veracity of any information. Distribution The content of this publication is not intended for distribution, or use by, any person in any country where such distribution or use would be contrary to local law or regulation. None of the services or products referred to or mentioned are available to persons residing in any country where the provision of such services or investments would be contrary to local law or regulation. It is the responsibility of the reader to ascertain the terms of and comply with any local law or regulation to which they are subject. Third Parties CMC Markets may provide you with opportunities to link to, or otherwise use, sites and services offered through or by third-party(ies). Your use of these third-party services is subject to such terms as posted by these third-party(ies). We have no control over any third-party site or service and we are not responsible for any changes to any third-party service or for the contents thereof, including, without limitation, any links that may be contained in or accessible through such third-party service. These links are provided solely as a convenience to you. You will need to make your own independent judgment regarding your interaction with these third-party sites or services. Our inclusion of advertisements for, or links to, a third-party site or service does not constitute an endorsement of any of the representations, products or services listed therein. Important Note Each reader/recipient agrees and acknowledges that: (a) no express undertaking is given and none can be implied as to the accuracy or completeness of this document; (b) this document does not constitute in any way a solicitation nor incentive to sell or buy any Shares, Stock Options and Contracts For Difference (CFDs) and similar and assimilated products; (c) each reader/recipient of this document acknowledges and agrees to the fact that, by its very nature, any investment in Shares, Stock Options, CFDs and similar and assimilated products is characterised by a certain degree of uncertainty; that consequently, any investment of this nature involves risks for which the reader/recipient is solely responsible and liable. It is to be noted that past performance is not necessarily indicative of future results. In this respect, past performance of a financial product do not guarantee any and are not an indication as to future performance; (d) the use and interpretation of this document require financial skill and judgement. Any utilisation whatsoever by the reader/recipient, relating to this document, as well as any decision which the reader/recipient may take regarding a possible purchase or sale of Shares, Stock Options, CFDs and similar and assimilated products, are the sole responsibility and liability of the reader/recipient who acknowledges and agrees to this as a condition precedent to and prior to any access to this document; (e) as a result of the above, all legal liability directly or indirectly arising whatsoever.