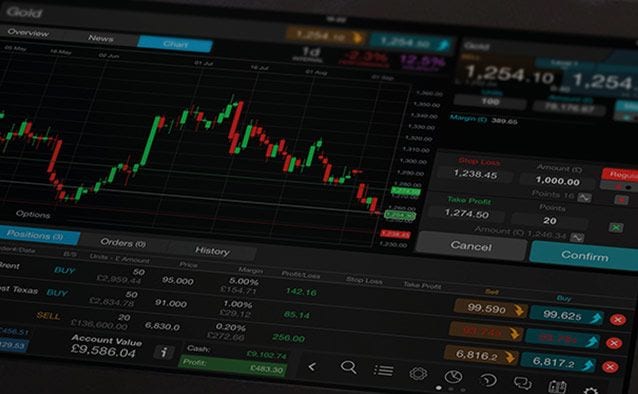 US indices were mixed yesterday, with the Dow and
S&P500
finishing down while the NASDAQ and Russell 2000 were up moderately. USD and stocks remain fixated on today's FOMC decision, looking for signs of whether interest rate increases may start in June or not. In particular, traders may be looking for changes to the 'patient' language which has been signalling no changes planned for the next two meetings. Traders may also look to the FOMC member projections of where they expect interest rates to sit at the end of the year. The main cluster of expectations has been around 1.00% which could be achieved by 0.25% increases in every second meeting starting in June, or at every meeting starting in September. Gold has continued to drift lower on expectations of a more hawkish Fed going forward.
China stocks
China stocks consolidated impressively yesterday after the past week's strength. If the A50 is able to hold well above this 11,150 level, momentum may allow the index to push higher towards the 11,500 to 11,800 range. Should the 11,150 level - now support - be broken, a slide back to 10,800 and the next support of 10,600 could take place.
Crude
Crude oil
remains under pressure, with WTI breaking down through $43.00 to a new low on trend, and Brent approaching $53.00. Energy markets could be active again on Wednesday around the weekly US storage reports, as traders continue to fret about supply outstripping demand, particularly with the American Petroleum Institute (API) reporting another big increase this afternoon.
Singapore Stocks
Noble continued its downtrend this morning breaking to a new recent low of S$0.875. Negative reports over the recent slide of the company's dollar-denominated debt and expectations of a fresh Iceberg report this week continue to cast a dark could on this name. Upstream Oil names including Ezra Holdings, Ezion Holdings,
Keppel Corp
and Sembawang Marine continue to see early selling pressure in relation to another poor overnight showing in crude.
IMPORTANT NOTE AND DISCLAIMERS
Market OpinionsAny opinion(s), news, research, analyses, prices, or other information contained on this website / document is provided as general market commentary and are from publicly available resources or otherwise obtained, and does not constitute investment advice nor does it seek to market, endorse, recommend or promote any investment or financial product. CMC Markets Singapore Pte Ltd. (Reg No./UEN: 200605050E) ("CMC Markets") will not accept liability for any loss or damage, including without limitation to, any loss of profit, which may arise directly or indirectly from use of or reliance on such information.Accuracy of InformationThe content is subject to change at any time without notice, and is provided for the sole purpose of assisting traders to make independent investment decisions. CMC Markets has taken reasonable measures to ensure the accuracy of the information, however, does not guarantee its accuracy, and will not accept liability for any loss or damage. CMC offers no financial advisory services in any of the content or vouch for the veracity of any information.DistributionThe content of this publication is not intended for distribution, or use by, any person in any country where such distribution or use would be contrary to local law or regulation. None of the services or products referred to or mentioned are available to persons residing in any country where the provision of such services or investments would be contrary to local law or regulation. It is the responsibility of the reader to ascertain the terms of and comply with any local law or regulation to which they are subject.Third PartiesCMC Markets may provide you with opportunities to link to, or otherwise use, sites and services offered through or by third-party(ies). Your use of these third-party services is subject to such terms as posted by these third-party(ies). We have no control over any third-party site or service and we are not responsible for any changes to any third-party service or for the contents thereof, including, without limitation, any links that may be contained in or accessible through such third-party service. These links are provided solely as a convenience to you. You will need to make your own independent judgment regarding your interaction with these third-party sites or services. Our inclusion of advertisements for, or links to, a third-party site or service does not constitute an endorsement of any of the representations, products or services listed therein.Important NoteEach reader/recipient agrees and acknowledges that: (a) no express undertaking is given and none can be implied as to the accuracy or completeness of this document; (b) this document does not constitute in any way a solicitation nor incentive to sell or buy any Shares, Stock Options and Contracts For Difference (CFDs) and similar and assimilated products; (c) each reader/recipient of this document acknowledges and agrees to the fact that, by its very nature, any investment in Shares, Stock Options, CFDs and similar and assimilated products is characterised by a certain degree of uncertainty; that consequently, any investment of this nature involves risks for which the reader/recipient is solely responsible and liable. It is to be noted that past performance is not necessarily indicative of future results. In this respect, past performance of a financial product do not guarantee any and are not an indication as to future performance; (d) the use and interpretation of this document require financial skill and judgement. Any utilisation whatsoever by the reader/recipient, relating to this document, as well as any decision which the reader/recipient may take regarding a possible purchase or sale of Shares, Stock Options, CFDs and similar and assimilated products, are the sole responsibility and liability of the reader/recipient who acknowledges and agrees to this as a condition precedent to and prior to any access to this document; (e) as a result of the above, all legal liability directly or indirectly arising whatsoever.