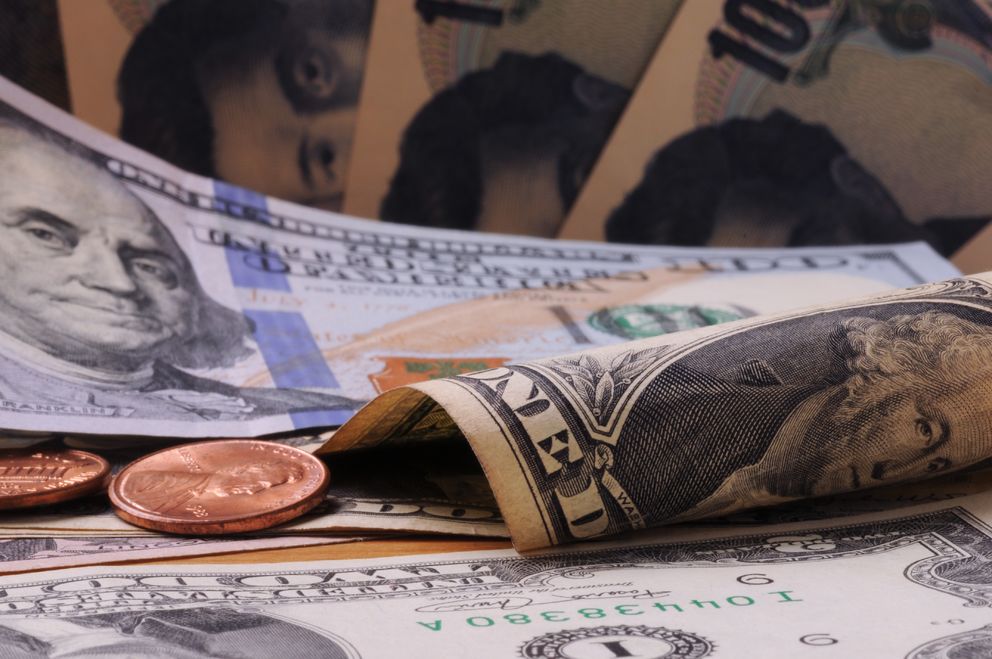 The calm ended and the storm arrived with three big central bank meetings on today. Stock markets are soaring after the Bank of Japan made a number of adjustments to its monetary stimulus program. The Nikkei rallied 1.9%led by its banking sector. The Dax is up 1.0% while the FTSE is up 0.3%.US index futures are also up this morning ahead of the Fed rising 0.4% - 0.5% with the NASDAQ outperforming again.

Traders applauded the Bank of Japan's decision to shift the focus of its stimulus program to yield curve management. While maintaining its annual asset purchase target of 80 trillion yen and its (0.1%) short term rate, it committed to driving down the rate on 10 year bonds to zero and dropped a duration target giving it more flexibility.
JPY initially dropped on the news but then made it all back and has been trading higher on the day. This suggests the street sees this decision to reshuffle rather than increase purchases as indicating the bank is nearing the limits of how much stimulus it can provide for now with yield curve management like the Fed's Twist operation of a few years back. This also means whatever the Fed decides to to today the Bank of Japan won't be standing in the way.‎ For what it's worth the Bank of Japan would probably prefer to see the Fed raise rates which would boost USD because the higher JPY this year has been working against Japanese stimulus efforts.
Two factors have emerged overnight that could influence Fed thinking as it's big decision approaches‎. First, the OECD cut its global GDP growth forecast to 3.1% from 3.2% and its US forecast to 1.4% from 1.8% which could make the FOMC think twice about raising rates. On the other hand, a big 7.5 mmbbl drop in API crude oil inventories indicates strong demand and weak supply in the US market. WTI has jumped 2.1% overnight back up to $45.00.‎ Generally speaking, the oil price has stopped falling easing deflation fears, and increases above $50 could add to inflation pressures down the road, so oil actions suggests the Fed could still raise rates this year. WTI could be active again around the mid-morning DOE inventory report. ‎
A two-day Fed meeting wraps up at 200 pm EDT today with a big interest rate decision, statement, member projections and press conference.‎ The street along with me think the Fed will hold off on a rate hike for now but signal toward an increase in December. Signals could include a higher number of hawkish dissenters, increases to the GDP or inflation forecasts, the dot plot of Fed Funds rate forecasts or other means. Traders may also look to the dot plot for signs longer term rate expectations are coming down as members have been talking down the neutral rate for this cycle toward 1.00%-1.25%, which may be seen as dovish and could balance off short –term hawkishness,
Two of the Fed's primary dealers think, however, that the Fed could surprise with a rate hike now. Given the increased hawkish talk of late from FOMC members, including a lowering of the job creation threshold needed to act, there still remains a sizeable enough chance of a surprise increase that traders remain wary, particularly after so many got caught totally offside following the Brexit vote back in June. If we were to get an increase now it could be seen as catchup for the one they should have done in June but held off due to the Brexit vote.
Although the Fed is supposed to be neutral and tries to stay out of politics, today's decision could have implications for the US election which is split even more than usual between continuity and change. The Fed would normally prefer to wait until December after the election but it has been accused by the Republican campaign of keeping rates low to help the Democrats. Signalling could also be important. A rate hike coupled with ‎positive talk about the economy could help the Democrats while holding off due to a soft economy could also dredge up accusations from the Republications current policies aren't working and change is needed to fix America. In other words, regardless of what they do, today's decision could have political implications
Or, as Neil Peart (the only member of Rush who didn't get a park named after him or the key to the city last weekend) wrote in the song "Free Will" (Permanent Waves,1980) "If you choose not to decide, you still have made a choice!"
At the moment the street is expecting the Fed to stand pat. A surprise rate hike could spark a rally in USD and undermine stocks. A hold and hint toward December would be seen as in link. A hold and a dovish surprise like thoughts of pushing a hike off to next year could crush USD and boost stocks.
Later in the day, focus may turn to NZD as traders prepare for an RBNZ meeting with the decision coming 3 hours after the FOMC news. With inflation picking up, PMI numbers mixed, and RBA minutes indicating neutral policy across the Tasman Sea, the RBNZ can afford to pause after cutting rates for the second time this year at its last meeting.

Corporate News
There have been no major corporate announcements this morning.

Economic News
Bank of Japan 10-day interest rate 0.00% target established
Bank of Japan short term interest rate (0.10%) no change expected
Bank of Japan annual QE target ¥80B no change expected

Upcoming significant economic announcements include:
10:30 am EDT &nbsp US DOE crude oil inventories street 3.25 mmbbls
10:30 am EDT US DOE gasoline inventories street (1.4 mmbbls)
2:00 pm EDT US FOMC interest rate 0.50% no change expected
2:00 pm EDT US FOMC statement and member projections
2:30 pm EDT US FOMC Yellen press conference
5:00 pm EDT Wed NZ RBNZ interest rate 2.00% no change expected
9:00 am NZST Thu

CMC Markets is an execution only service provider. The material (whether or not it states any opinions) is for general information purposes only, and does not take into account your personal circumstances or objectives. Nothing in this material is (or should be considered to be) financial, investment or other advice on which reliance should be placed. No opinion given in the material constitutes a recommendation by CMC Markets or the author that any particular investment, security, transaction or investment strategy is suitable for any specific person.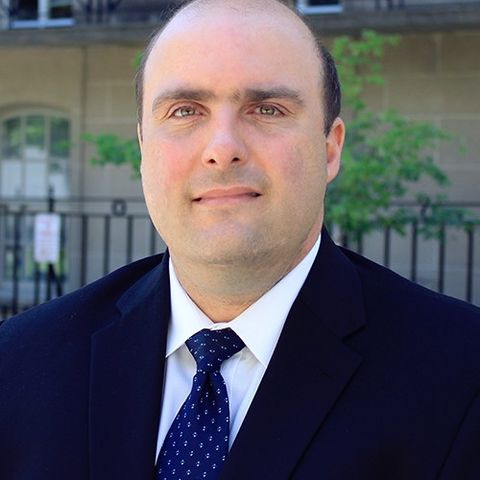 Colin Cieszynski