One would think that this would be a slow week with a Canada holiday on Monday and a US holiday on Tuesday, but it's a big week for economic news so trading could be quite active.
A lot of US traders are likely to take off Monday too, or perhaps the whole week so volumes are likely to be light. While this could mean quiet markets, if something big happens, thin trading could lead to higher volatility and bigger moves, creating trading opportunities.
The week kicks off with manufacturing PMI reports which could attract significant attention after China beat the street and US Chicago PMI spiked up to 65.7, way above street expectations. These early results suggest the global economy may have picked up in June and traders may look to US national and other results from around the world for confirmation.
Later in the week, focus shifts to employment and trade figures for the US and Canada. CAD could be particularly active around these reports which could indicate if the road is still clear for the Bank of Canada to raise interest rates in July.
It's expected to be a relatively quiet week for political developments with Congress in recess and the Senate looking to pick up on health care reform next week. With President Trump heading to Europe for the weekend G-20 summit, including a planned meeting with President Putin and potentially other leaders, trade may come back into the spotlight and we could see more sabre rattling that could impact trading.
Canadian traders note that 24-hour trading in many international indices,
commodities
and currencies opens as usual the afternoon of Sunday 2 July, and continues through Monday 3 July.
Economic/political news (North America time)
Manufacturing PMI for Australia, Japan
Japan Tankan survey
Australia inflation
Monday
Canada holiday
Manufacturing PMI for US, UK, Germany, etc
US construction spending
FOMC Bullard speaking
Monday evening
Australia RBA, retail sales
Tuesday
US holiday
Canada manufacturing PMI
Tuesday evening
Service PMI for Australia, Japan, China, etc.
Wednesday
US FOMC Minutes, factory orders
Service PMI for UK, Germany, etc
Thursday
US ADP payrolls, non-manufacturing PMI
US and Canada trade balance
ECB minutes
FOMC Powell speaking
Friday
US non-farm payrolls
Canada employment, Ivey PMI
UK industrial production
Friday-Saturday
G-20 Summit
Earnings reports:
Mondaynone
Tuesdaynone
WednesdayYum Brands
Thursday none
Fridaynone

CMC Markets is an execution-only service provider. The material (whether or not it states any opinions) is for general information purposes only, and does not take into account your personal circumstances or objectives. Nothing in this material is (or should be considered to be) financial, investment or other advice on which reliance should be placed. No opinion given in the material constitutes a recommendation by CMC Markets or the author that any particular investment, security, transaction or investment strategy is suitable for any specific person.
CMC Markets Canada Inc. is a member of the Investment Industry Regulatory Organization of Canada and Member-Canadian Investor Protection Fund / Membre-Fonds canadien de protection des épargnants.
CFDs
are distributed in Canada by CMC Markets Canada Inc. dealer and agent of CMC Markets UK plc. Trading CFDs and FX involves a high degree of risk and investors should be prepared for the risk of losing their entire investment and losing further amounts. CMC Markets is an execution only dealer and does not provide investment advice or recommendations regarding the purchase or sale of any securities.
CFD and FX trading with CMC Markets is only available in jurisdictions in which CMC is registered or exempt from registration, and in Alberta is available to Accredited Investors only. CMC Markets neither solicits nor accepts business or accounts from residents of the United States of America.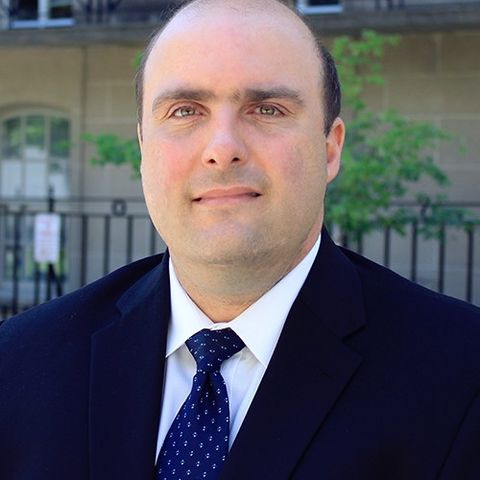 Colin Cieszynski