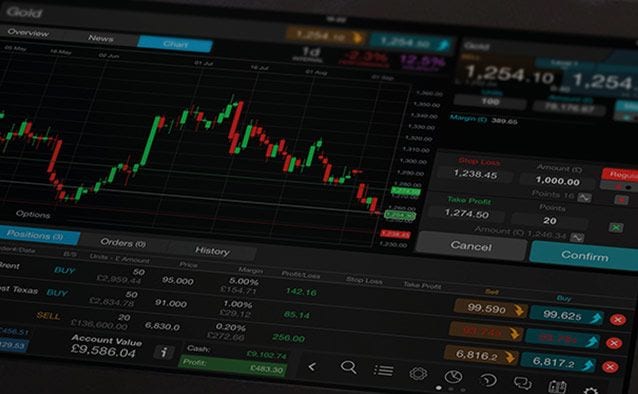 If you are a market follower it's likely that you will have spent at least a bit of time today reading comments by perma bears and others predicting a market horror show. Headlines quote Marc Faber as predicting that a crash even worse than 1987 is coming.
The US 10 year bond chart might be a good one to watch to judge if the weight of money is getting behind a more significant risk off move (even if its just a pull back as opposed to a 1987 event)
US 10 year bond yield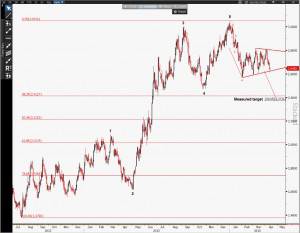 US 10 year bond yield Daily
Source: Bloomberg
The 10 year yield is parked right on triangle support.
A clear break below this support looks potentially bearish. Measuring the height of the triangle and projecting it from a likely break point projects a target yield a bit below 2.4%. This forms a cluster with the 38.2% retracement of the whole rally from 1.38 to 3.05%
There are a couple of reasons why bonds yields could drop like this. In the current context though, the most obvious one would be a flight to safety and ongoing exit from stocks and other risk assets. So this chart might be a good one to keep an eye on in coming days.
In the longer run, weaker inflation and the prospect of delayed Fed tightening might also be a reason for bond buying.