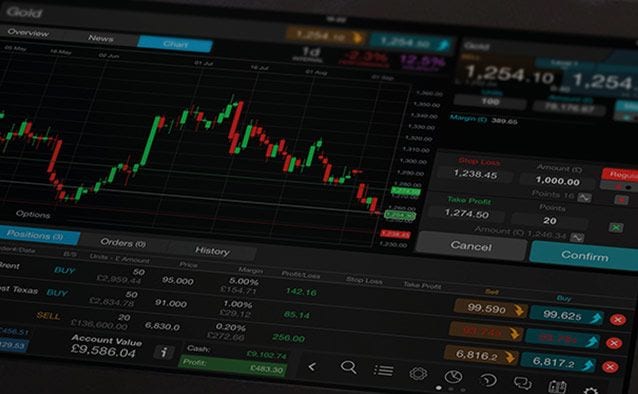 N225
Gains in the N225 over the past two sessions erased the previous seven-day pull back. This was a strong signal for a firmer assault, which resulted in a breach of the 20,000 level. With corporate earnings season due out soon, we may see momentum drivers for a firmer follow through here. Japanese Exports for March, out this morning, came in showing an increase of 8.5%. This is in line with the market's forecast and a strong bounce up from last month's 2.4% growth. With the tourist season heading into full swing, the advantage of a lower yen will also have a huge impact on these numbers in the months ahead.
Hong Kong and Chinese Indices
The three major Chinese Indices - the Hong Kong 43, the HK China H-shares and the China A50 - have almost identical charts. They all seem to be consolidating the very fast moves up from earlier in the month. This is technically a very positive sign as the consolidation is managed at a high level. If this can hold, we might see a higher move up from here. Trading volumes have continued to stay strong, indicating continued interest in these Chinese names. Our Client Sentiment indicators support the view that the market may be 'fully loaded' here. In view of the huge moves we have seen, traders may find it prudent to incorporate trailing stops into their execution process.
Noble Corp
It is encouraging that Noble has come out this morning, agreeing to address the transparency needs of public shareholders, vowing to increase disclosures, starting with their Q1 results. The stock at yesterday's close of S$0.87 is down more than 25% from its high in February. This is just above its 18-month low of S$0.825 hit just last week. With the increased focus on the company's accounting practices, it hardly comes as a surprise that the Credit Default Swap for the company (NOBLSP CDS USD SR 5Y D14) has gapped up once more in these past three days, highlighting an increased concern over the outlook for the company's debt.
Stocks to watch
China Southern Airlines: Reports quarterly numbers today with strong figures expected in view of solid traffic growth and the 'gift that keeps on giving', namely lower fuel bill. Keppel Corp: Trades ex-dividend of S$0.36 .
IMPORTANT NOTE AND DISCLAIMERS Market Opinions Any opinion(s), news, research, analyses, prices, or other information contained on this website / document is provided as general market commentary and are from publicly available resources or otherwise obtained, and does not constitute investment advice nor does it seek to market, endorse, recommend or promote any investment or financial product. CMC Markets Singapore Pte Ltd. (Reg No./UEN: 200605050E) ("CMC Markets") will not accept liability for any loss or damage, including without limitation to, any loss of profit, which may arise directly or indirectly from use of or reliance on such information. Accuracy of Information The content is subject to change at any time without notice, and is provided for the sole purpose of assisting traders to make independent investment decisions. CMC Markets has taken reasonable measures to ensure the accuracy of the information, however, does not guarantee its accuracy, and will not accept liability for any loss or damage. CMC offers no financial advisory services in any of the content or vouch for the veracity of any information. Distribution The content of this publication is not intended for distribution, or use by, any person in any country where such distribution or use would be contrary to local law or regulation. None of the services or products referred to or mentioned are available to persons residing in any country where the provision of such services or investments would be contrary to local law or regulation. It is the responsibility of the reader to ascertain the terms of and comply with any local law or regulation to which they are subject. Third Parties CMC Markets may provide you with opportunities to link to, or otherwise use, sites and services offered through or by third-party(ies). Your use of these third-party services is subject to such terms as posted by these third-party(ies). We have no control over any third-party site or service and we are not responsible for any changes to any third-party service or for the contents thereof, including, without limitation, any links that may be contained in or accessible through such third-party service. These links are provided solely as a convenience to you. You will need to make your own independent judgment regarding your interaction with these third-party sites or services. Our inclusion of advertisements for, or links to, a third-party site or service does not constitute an endorsement of any of the representations, products or services listed therein. Important Note Each reader/recipient agrees and acknowledges that: (a) no express undertaking is given and none can be implied as to the accuracy or completeness of this document; (b) this document does not constitute in any way a solicitation nor incentive to sell or buy any Shares, Stock Options and Contracts For Difference (CFDs) and similar and assimilated products; (c) each reader/recipient of this document acknowledges and agrees to the fact that, by its very nature, any investment in Shares, Stock Options, CFDs and similar and assimilated products is characterised by a certain degree of uncertainty; that consequently, any investment of this nature involves risks for which the reader/recipient is solely responsible and liable. It is to be noted that past performance is not necessarily indicative of future results. In this respect, past performance of a financial product do not guarantee any and are not an indication as to future performance; (d) the use and interpretation of this document require financial skill and judgement. Any utilisation whatsoever by the reader/recipient, relating to this document, as well as any decision which the reader/recipient may take regarding a possible purchase or sale of Shares, Stock Options, CFDs and similar and assimilated products, are the sole responsibility and liability of the reader/recipient who acknowledges and agrees to this as a condition precedent to and prior to any access to this document; (e) as a result of the above, all legal liability directly or indirectly arising whatsoever.