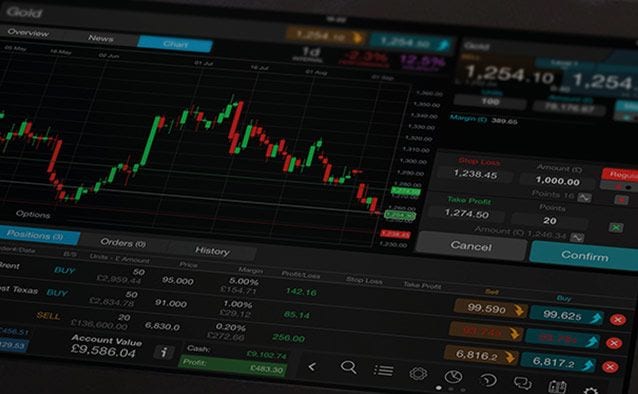 Click here to receive new analysis by email
Feels like Déjà vu all of a sudden
It's beginning to feel a lot like 1997 all over again - except this round, it could be different. It could be a BIGGER, FASTER and WILDER ride! When Thailand got the ball rolling by allowing the Thai Baht to float in July 1997 then, it raised fears of a global meltdown due to financial contagion. Global emerging markets and their currencies suffered enormously. When China devalued the Yuan last week, it kicked off a similar chain of unintended consequences, except this time, the impact will be far BIGGER than the 1997 contagion. The China's economy today is far more important and integrated into the world than Thailand ever was. In fact the fallout from last week's surprised move affected not only regional currencies like the Malaysian Ringgit, Thai Baht and Singapore Dollar, it infected global equities listed as far out as in France (LVMH), Switzerland (Richemont) and the US (Apple). These stocks have taken a tumble on the Yuan's move and they continue to be sold down in the wake of it.
China's big footprints on the global economy
China today is no longer just the 'factory' of the world. It is an important consumer of the world's products and services. Many companies and industries depend on the Chinese consumers who are now 'disadvantaged' in purchasing power. So when it sneezes', many around the globe may just catch a cold! Take Richemont, a listed stock in Switzerland, for example. Consumers may associate them as the parent company of luxury watch brands such as IWC, Cartier, and Panerai. Investors however, will also recognise that almost 50% of the revenue reported by the company last year, originated from Asia, largely China. The global financial markets today are far more interconnected and relevant to each other than they were in 97-98. Not only has today's technology allowed FASTER and sometimes instantaneous access to market information, automated execution tools and algorithmic trading are currently leading the way in volatile periods such as the one we are in right now. All that the 'humble trader' is left with is to follow the crowd - usually at the most disadvantageous prices. The ride today could definitely be WILDER. Global stocks at these levels - despite last month's pullback - are still at the top end of a multiyear bull drive. A run that has been almost entirely fueled by the access to cheap money. That access from one source may be at a turning point soon (debatable now after these past weeks' events). Throw in the multiplier influences of ETF's, indices, derivatives and synthetic financial products, we could be faced with swings wilder than we could imagine. With last night's tumble on the Dow, the Kazakhstanis' devaluation of the Tenge, and today's selloff of the Nikkei 225, it is beginning to feel a lot like the panic has just kick-off!


IMPORTANT NOTE AND DISCLAIMERS
Market Opinions
Any opinion(s), news, research, analyses, prices, or other information contained on this website / document is provided as general market commentary and are from publicly available resources or otherwise obtained, and does not constitute investment advice nor does it seek to market, endorse, recommend or promote any investment or financial product. CMC Markets Singapore Pte Ltd. (Reg No./UEN: 200605050E) ("CMC Markets") will not accept liability for any loss or damage, including without limitation to, any loss of profit, which may arise directly or indirectly from use of or reliance on such information.
Accuracy of Information
The content is subject to change at any time without notice, and is provided for the sole purpose of assisting traders to make independent investment decisions. CMC Markets has taken reasonable measures to ensure the accuracy of the information, however, does not guarantee its accuracy, and will not accept liability for any loss or damage. CMC offers no financial advisory services in any of the content or vouch for the veracity of any information.
Distribution
The content of this publication is not intended for distribution, or use by, any person in any country where such distribution or use would be contrary to local law or regulation. None of the services or products referred to or mentioned are available to persons residing in any country where the provision of such services or investments would be contrary to local law or regulation. It is the responsibility of the reader to ascertain the terms of and comply with any local law or regulation to which they are subject.
Third Parties
CMC Markets may provide you with opportunities to link to, or otherwise use, sites and services offered through or by third-party(ies). Your use of these third-party services is subject to such terms as posted by these third-party(ies). We have no control over any third-party site or service and we are not responsible for any changes to any third-party service or for the contents thereof, including, without limitation, any links that may be contained in or accessible through such third-party service. These links are provided solely as a convenience to you. You will need to make your own independent judgment regarding your interaction with these third-party sites or services. Our inclusion of advertisements for, or links to, a third-party site or service does not constitute an endorsement of any of the representations, products or services listed therein.
Important Note
Each reader/recipient agrees and acknowledges that: (a) no express undertaking is given and none can be implied as to the accuracy or completeness of this document; (b) this document does not constitute in any way a solicitation nor incentive to sell or buy any Shares, Stock Options and Contracts For Difference (CFDs) and similar and assimilated products; (c) each reader/recipient of this document acknowledges and agrees to the fact that, by its very nature, any investment in Shares, Stock Options, CFDs and similar and assimilated products is characterised by a certain degree of uncertainty; that consequently, any investment of this nature involves risks for which the reader/recipient is solely responsible and liable. It is to be noted that past performance is not necessarily indicative of future results. In this respect, past performance of a financial product do not guarantee any and are not an indication as to future performance; (d) the use and interpretation of this document require financial skill and judgement. Any utilisation whatsoever by the reader/recipient, relating to this document, as well as any decision which the reader/recipient may take regarding a possible purchase or sale of Shares, Stock Options, CFDs and similar and assimilated products, are the sole responsibility and liability of the reader/recipient who acknowledges and agrees to this as a condition precedent to and prior to any access to this document; (e) as a result of the above, all legal liability directly or indirectly arising whatsoever.