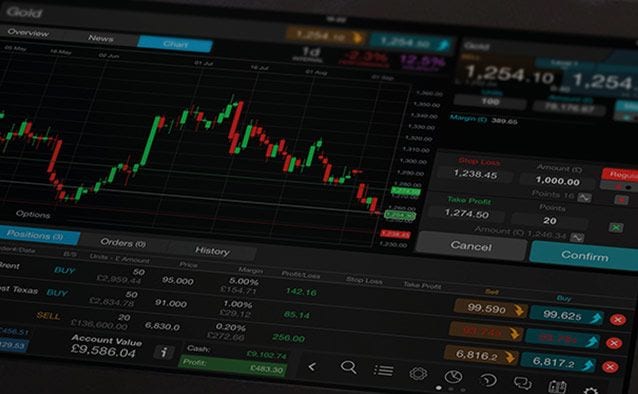 Following last Friday's poor payrolls number, traders have been questioning whether time would 'heal all wounds'? Even with time counted in days in this case, rather than weeks, let alone months. Considering that markets don't usually like surprises, Friday's big US payrolls miss would typically have shocked markets into a big move. With the extended Easter weekend break, however, traders may have had the time to digest this huge blow, along with their chocolate eggs. Some were even willing to speculate that this sluggish momentum in US job creation could persuade the Fed to move on rates later. March's non-farm payrolls grew by a dismal 126k jobs, disappointing market expectations of an increase of 245k. This was the lowest non-farm payrolls reading since December 2013, and it has also broken well below the symbolic 200k number, a number that had been achieved in each of the last 12 months.
EUR/USD breaking a channel
Only the bond markets – open but with reduced trading hours and participants – were able to react to this report, as equity markets in the US were closed for Good Friday. 10-year treasuries soared, bringing yields down to 1.84%. The USD also broke down sharply, with the eurodollar touching 1.10 in early trade, only to close at 1.097. The EUR/USD seems to have broken above its descending channel since December 2014. For this to be confirmed, it needs to now break above the key resistance of 1.11, representing January's low and also the 50-day MA. If this is possible, it would represent a strong reversal of the slide since last summer, as it would also confirm the 1.07 level as a 'higher low'. However, if the EUR/USD fails to hold these levels and falls back into the channel, we could see another test of the 1.045 downside support once more.
Crude
The Iranian nuclear accord reached an agreement this past weekend, leading to an initial knee-jerk sell down on Crude as worries over supply disruption subsided. Brent crude was sold down almost 4% to US$54.95 while WTI loss less ground, around 2% to US$49.14. Also out late Sunday, striking United Steelworkers at one of the remaining five oil refineries there still on strike (since February) have reached agreements with Oil Nationals and have agreed to return to work next week. This could provide a further support and possibly boost the WTI's price, hence further narrowing the discount that it trades to the price of Brent Crude. The chart below compares the 'cash' prices of both the Brent and WTI prices. The premium of Brent over WTI was at the highest for the year in late February. This was also the time when impact from the refineries strike was at its peak. Then, up to 20% of the refining capacity in the US was affected, which also led to an increased inventory in unprocessed Crude. The spread from February's high of US$7.50 has narrowed to currently sit around US$2. A pair trade initiated then and closed now would have yielded a roughly 10% return, without any market risk.
China Indices
Headwinds may be in the near horizon for Chinese Shares as the IPO calendar for April highlights a busy month, with almost 30 issues on offer. With funds expected to be locked up and committed for IPO proceeds, liquidity in the secondary market may be affected. Further, with the China A50 delivering up to a 20% gain in March, profit taking may set in. Upside risks may come in the form of further stimulus from central banks, however, this has been a move widely anticipated by the market for a move in April.
IMPORTANT NOTE AND DISCLAIMERS Market Opinions Any opinion(s), news, research, analyses, prices, or other information contained on this website / document is provided as general market commentary and are from publicly available resources or otherwise obtained, and does not constitute investment advice nor does it seek to market, endorse, recommend or promote any investment or financial product. CMC Markets Singapore Pte Ltd. (Reg No./UEN: 200605050E) ("CMC Markets") will not accept liability for any loss or damage, including without limitation to, any loss of profit, which may arise directly or indirectly from use of or reliance on such information. Accuracy of Information The content is subject to change at any time without notice, and is provided for the sole purpose of assisting traders to make independent investment decisions. CMC Markets has taken reasonable measures to ensure the accuracy of the information, however, does not guarantee its accuracy, and will not accept liability for any loss or damage. CMC offers no financial advisory services in any of the content or vouch for the veracity of any information. Distribution The content of this publication is not intended for distribution, or use by, any person in any country where such distribution or use would be contrary to local law or regulation. None of the services or products referred to or mentioned are available to persons residing in any country where the provision of such services or investments would be contrary to local law or regulation. It is the responsibility of the reader to ascertain the terms of and comply with any local law or regulation to which they are subject. Third Parties CMC Markets may provide you with opportunities to link to, or otherwise use, sites and services offered through or by third-party(ies). Your use of these third-party services is subject to such terms as posted by these third-party(ies). We have no control over any third-party site or service and we are not responsible for any changes to any third-party service or for the contents thereof, including, without limitation, any links that may be contained in or accessible through such third-party service. These links are provided solely as a convenience to you. You will need to make your own independent judgment regarding your interaction with these third-party sites or services. Our inclusion of advertisements for, or links to, a third-party site or service does not constitute an endorsement of any of the representations, products or services listed therein. Important Note Each reader/recipient agrees and acknowledges that: (a) no express undertaking is given and none can be implied as to the accuracy or completeness of this document; (b) this document does not constitute in any way a solicitation nor incentive to sell or buy any Shares, Stock Options and Contracts For Difference (CFDs) and similar and assimilated products; (c) each reader/recipient of this document acknowledges and agrees to the fact that, by its very nature, any investment in Shares, Stock Options, CFDs and similar and assimilated products is characterised by a certain degree of uncertainty; that consequently, any investment of this nature involves risks for which the reader/recipient is solely responsible and liable. It is to be noted that past performance is not necessarily indicative of future results. In this respect, past performance of a financial product do not guarantee any and are not an indication as to future performance; (d) the use and interpretation of this document require financial skill and judgement. Any utilisation whatsoever by the reader/recipient, relating to this document, as well as any decision which the reader/recipient may take regarding a possible purchase or sale of Shares, Stock Options, CFDs and similar and assimilated products, are the sole responsibility and liability of the reader/recipient who acknowledges and agrees to this as a condition precedent to and prior to any access to this document; (e) as a result of the above, all legal liability directly or indirectly arising whatsoever.