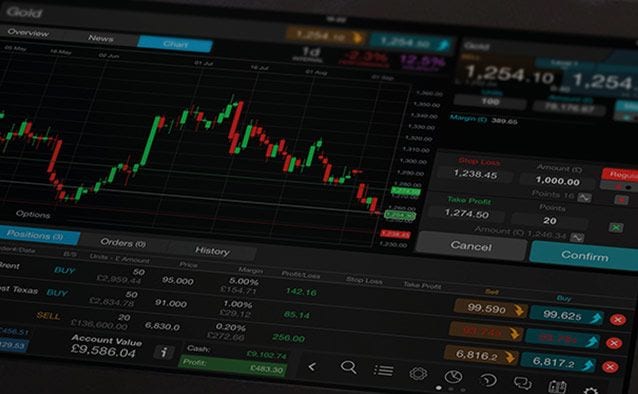 Subscribe to receive new analysis by email
Asia Pacific indices
Australia 200 appeared to be staging an upturn yesterday, rallying back up through 5,555, a
Fibonacci
level, but still waiting for the RSI to retake 50 for confirmation. The next potential resistance is near 5,600 then a Fibonacci cluster near 5,655. Japan 225 regained 20,225 but ran into resistance near 20,250 as it continues to bounce around between 20,000 and 20,665. RSI holding 50 confirms the underlying uptrend is still intact. Hong Kong 43 is trying to stabilise above 27,000, trading near 27,150, but it remains in a downtrend of lower highs below 27,330, while RSI indicates downward pressure is still increasing. Downside support is in place near 26,745, a Fibonacci level. Hong Kong China H-Shares are holding above the 13,650 Fibonacci support, trading in the 13,800-to-13,860, area but RSI under 50 and falling indicates a downtrend is still emerging. The next potential support is near 13,550 then 13,205. India 50 is breaking down again, taking out 8,080 and 8,000 after failing short of 8,200 again. It is currently trading near 7,960 with the next measured support possible near 7,800. RSI confirms downward pressure is increasing.
North American Indices
US30 has climbed back above 18,000, driving up toward 18,110 before falling back into the 18,030-to-18,070 zone. RSI is nearing 50 again, where a breakout would confirm an upswing is underway within a broader 17,777-to-18,360 trading range. US NDAQ 100 is bumping up against the 4,500 resistance again, with a run at the 4,555 channel top possible on a breakout. RSI back above 50 suggests momentum is turning upward. Support rises toward 4,490. US SPX 500 is holding in the 2,100-to-2,112 range, consolidating yesterday's rally with the next potential resistance near 2,120 then 2,135. RSI regaining 50 suggests the recent selloff has ended and a rebound is under way.
UK and European indices
UK 100 continues to rebound with support moving back up toward 6,800. Trading near 6,850, it still needs to clear 6,900 to confirm an upturn. RSI suggests downward pressure easing a bit. Germany 30 has moved up into a channel between two Fibonacci levels near 11,180 and 11,440, currently trading in the 11,310-to-11,350 range. RSI indicates downward pressure relenting somewhat.
Commodities
Gold is bouncing around between $1,180 and $1,190, trying to decide whether to stage a stronger recovery or roll over and resume its downtrend. RSI still being under 50 suggests downward momentum is still prevailing overall. Crude Oil WTI has started to struggle, unable to make much headway beyond the $60.00 level, with resistance coming in near $61.00, a lower high. RSI faltering near 60 indicates sideways momentum is intact, within a $57.50-to-$61.50 channel.
FX
US Dollar Index has stabilised above 95 00, calling off yesterday's breakdown, but still faces upside resistance near 95.55 then 96.40. RSI still sitting under 50 suggests momentum is neutral to downward. NZD/USD is sitting on the $0.7000 round number, trying to decide which way to turn from here. It could rebound toward $0.7070 or even $0.7200, or retest $0.6970, where a break would signal the start of another downleg, with the next measured support near $0.6930. AUD/NZD is consolidating yesterday's massive rally that blasted through $1.0915 and carried on through $1.1000 to $1.1075 before slipping back to pause at a Fibonacci cluster near $1.1050. A negative RSI divergence suggests the recent uptrend may be nearing exhaustion. AUD/USD keeps creeping higher within the $0.7600-to-$0.7815 range, where it has been base building. RSI gaining on 50 suggests an upturn in momentum is pending. The next potential resistance on a breakout is near the $0.8000 round number. USD/JPY bounced around in a wide range between 122.50 and 124.40, both Fibonacci levels, before stabilising in the 123.30-to-123.60 area. RSI holding 50 suggests overbought conditions easing and that the underlying uptrend is still intact. EUR/JPY has paused near 139.00 within a 137.90-to-140.70 zone between two Fibonacci levels where it has been consolidating recent gains and working off an overbought RSI.
IMPORTANT NOTE AND DISCLAIMERS
Market OpinionsAny opinion(s), news, research, analyses, prices, or other information contained on this website / document is provided as general market commentary and are from publicly available resources or otherwise obtained, and does not constitute investment advice nor does it seek to market, endorse, recommend or promote any investment or financial product. CMC Markets Singapore Pte Ltd. (Reg No./UEN: 200605050E) ("CMC Markets") will not accept liability for any loss or damage, including without limitation to, any loss of profit, which may arise directly or indirectly from use of or reliance on such information.Accuracy of InformationThe content is subject to change at any time without notice, and is provided for the sole purpose of assisting traders to make independent investment decisions. CMC Markets has taken reasonable measures to ensure the accuracy of the information, however, does not guarantee its accuracy, and will not accept liability for any loss or damage. CMC offers no financial advisory services in any of the content or vouch for the veracity of any information.DistributionThe content of this publication is not intended for distribution, or use by, any person in any country where such distribution or use would be contrary to local law or regulation. None of the services or products referred to or mentioned are available to persons residing in any country where the provision of such services or investments would be contrary to local law or regulation. It is the responsibility of the reader to ascertain the terms of and comply with any local law or regulation to which they are subject.Third PartiesCMC Markets may provide you with opportunities to link to, or otherwise use, sites and services offered through or by third-party(ies). Your use of these third-party services is subject to such terms as posted by these third-party(ies). We have no control over any third-party site or service and we are not responsible for any changes to any third-party service or for the contents thereof, including, without limitation, any links that may be contained in or accessible through such third-party service. These links are provided solely as a convenience to you. You will need to make your own independent judgment regarding your interaction with these third-party sites or services. Our inclusion of advertisements for, or links to, a third-party site or service does not constitute an endorsement of any of the representations, products or services listed therein.Important NoteEach reader/recipient agrees and acknowledges that: (a) no express undertaking is given and none can be implied as to the accuracy or completeness of this document; (b) this document does not constitute in any way a solicitation nor incentive to sell or buy any Shares, Stock Options and Contracts For Difference (CFDs) and similar and assimilated products; (c) each reader/recipient of this document acknowledges and agrees to the fact that, by its very nature, any investment in Shares, Stock Options,
CFDs
and similar and assimilated products is characterised by a certain degree of uncertainty; that consequently, any investment of this nature involves risks for which the reader/recipient is solely responsible and liable. It is to be noted that past performance is not necessarily indicative of future results. In this respect, past performance of a financial product do not guarantee any and are not an indication as to future performance; (d) the use and interpretation of this document require financial skill and judgement. Any utilisation whatsoever by the reader/recipient, relating to this document, as well as any decision which the reader/recipient may take regarding a possible purchase or sale of Shares, Stock Options, CFDs and similar and assimilated products, are the sole responsibility and liability of the reader/recipient who acknowledges and agrees to this as a condition precedent to and prior to any access to this document; (e) as a result of the above, all legal liability directly or indirectly arising whatsoever.