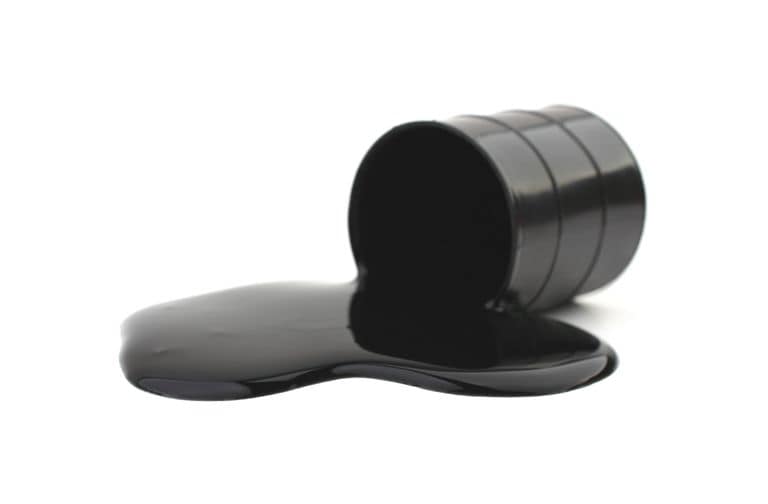 oil
Oil and gas companies have had a tough time in the last two years with the FTSE350 Oil and Gas producers' index plunging from levels of 8,870 in late 2014 to 12 year lows of 4,915 earlier this year.
Not surprisingly the decline in oil and natural gas prices has been the catalyst behind these sharp drops with crude oil prices falling to levels last seen at the end of 2003.
Even natural gas prices, which traditionally do well in the winter months, have struggled to show any inclination to rally particularly strongly, also down 45% since the end of 2014.
For companies and countries who borrowed heavily in the QE inspired investment boom to add new capacity between 2009 and 2012 as commodity prices surged higher, it has been especially painful, with fears about significant bankruptcies never too far way the longer prices stay as low as they are.
These concerns along with a continued Saudi Arabian inspired push to squeeze high cost producers out of the market has caused oil and gas companies of all sizes to cut back investment aggressively while continuing to reassure shareholders that dividend payments can be sustained.
This week we will get to hear full year results from BP and Royal Dutch Shell and the outcome isn't likely to make for particularly comforting reading despite the sharp rebound in oil prices seen in the last week or so, which has helped pull the respective share prices off their multi year lows.
Amongst some of the questions being asked will be whether last week's oil price rally can be sustained, or will the continued lack of agreement between OPEC and non OPEC countries continue to keep prices low.
With both companies significant contributors of dividend income in the FTSE100 their results are always keenly scrutinised, even more so now at a time when oil and gas prices have dropped 70% in the last 18 months, and with both companies under pressure to contain their costs.
As it stands BP has already announced 4,000 job losses earlier this year, with 600 in the North Sea as well as further capital expenditure cuts in an attempt to ride out the storm, but there is a worry that with a dividend yield of 7.3% and a dividend cover of 0.5 it could be susceptible to a cut.
These sorts of concerns also help explain why the share price has come under pressure, but it is notable that despite the sharp fall in the oil price the shares haven't hit the lows seen in the wake of the 2010 Deepwater Horizon oil spill at around 296p.
On the profits front BP is expected to show a fall to $6.4bn with revenues falling back to $213bn, from $353.5bn in 2014, but it is the outlook that investors will be particularly interested in as well as any hints that the dividend might be under threat.
BP CEO Bob Dudley will be keen to ensure that the dividend remains untouched having finally restored it in the wake of the Gulf of Mexico disaster, having made the company much leaner since taking over the reins.
While Royal Dutch Shell finally obtained shareholder approval for its £36bn BG Group acquisition it also announced that it expected to see profits nearly halve from $19bn to $10.7bn causing many to question the wisdom of such a big outlay at a time when costs are being pared to the bone. Given the current environment it seems likely that we could well see further significant job losses being announced now that the deal finally is finally moving into the final straight of completion.
These concerns do appear to have helped prompt an accelerated slide in the share price towards the end of last year, culminating in the B shares share price testing their 2008 lows late last month, despite the fact that Shell has been slashing costs quite sharply over the last 12 months.
At the end of September last year the company posted a quarterly loss in respect of write off costs in Alaska and Canada of $7bn, as well as making a number of asset disposals, including most recently a 51% stake in its Malaysian refining unit.
The company also warned at the time that profits would probably come in lower for the year, and that was before the slide in oil prices seen in the period since then.
The dividend yield is currently 8.7% and Shell CEO Ben Van Buerden will continue to come under pressure to protect it, he won't want to be remembered as the CEO who cut the dividend for the first time since 1945.
This would suggest that things would need to get much worse for that to happen and both CEO's would also have to weigh up the likely response in terms of the share price if they did cut the payout, which could well be ugly, and do more harm than good, in wiping billions off the share price.
The material (whether or not it states any opinions) is for general information purposes only, and does not take into account your personal circumstances or objectives. Nothing in this material is (or should be considered to be) financial, investment or other advice on which reliance should be placed. No opinion given in the material constitutes a recommendation by CMC Markets or the author that any particular investment, security, transaction or investment strategy is suitable for any specific person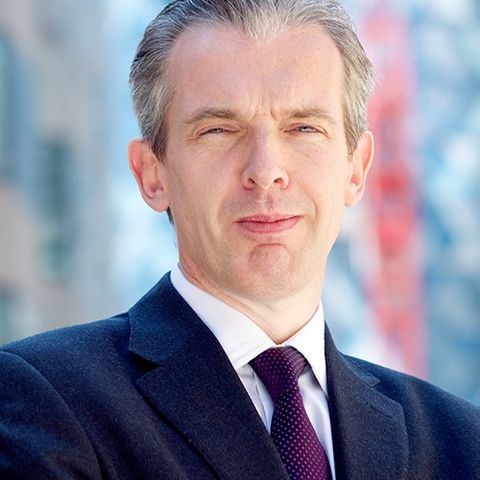 Michael Hewson