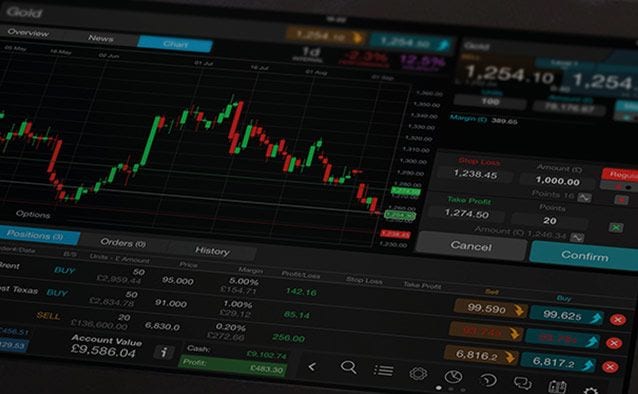 Europe
Given the uncertain headlines continuing to come out of Cyprus, Europe's markets have remained remarkably resilient to the swirling cross winds of news flow coming out of the beleaguered country. Whispers of possible deals in the next few hours has helped buoy sentiment heading into the weekend, however history has taught us throughout this crisis it would be premature to break out the bunting and champagne quite yet. As with a lot of the optimism that emanates from the
euro
area the champagne soon ends up going rather flat. Judging by the price action this week it would be easy to presume that markets are assuming a positive outcome and that this week's events are no more than political brinkmanship as each side tries to get the best possible deal. Given the high stakes involved this would be a dangerous presumption to make and anyone thinking of running a position over the weekend would do well to remember the gapping seen between last Friday's close and Monday's open to realise this could well end being a costly strategy. Given what is at stake the potential for a policy mishap from either side remains high, with German Chancellor Angela Merkel showing increasing signs of losing patience with recent events saying that Cyprus had to accept changes to its current banking business model if it wanted to remain part of the Eurozone. The problem for Cyprus, as in Greece and elsewhere in Europe, is that the Eurozone rescue package as it stands would only deal with the current symptoms of the problem, and as such could kill the patient, in the absence of a replacement business model to replace the old one. None of the previous bailout packages have had an accompanying replacement business model and this has been the Achilles heel of all previous European bailout packages with the result that there has been little in the way of growth in program countries making the risk of further restructurings that much more likely. On the London index the biggest fallers luxury retailer Burberry has taken a bit of a beating after AIM listed sector peer Mulberry issued yet another profits warning after a disappointing post-Christmas trading period. On the plus side oil giant BP is doing well after announcing it intended to embark on an $8bn share buy back as it concludes the sale of its 50% interest in TNK to Rosneft. Telecoms company BT Group is also doing well after Nomura raised its price target on the stock from 290p to 360p. Also benefitting from some benevolent broker coverage AstraZeneca is higher after this week's announcement of job cuts and a business re-organisation prompted a re-evaluation by Credit Suisse and Natixis.
US
US markets have had a predominantly more positive tone after closing lower yesterday. Nike
shares
have been doing well after the sportswear company posted earnings of $0,73c a share on revenues of $6.2bn. Expectation had been for earnings of $.67c a share. Also doing well jeweller Tiffany and Co announced potential for global sales to rise between 6%-7% in the current fiscal year, with Asian markets expected to lead increases.
FX
Despite the uncertainty surrounding events in Cyprus and a disappointing German IFO number, the euro has been one of the better performers today as traders pare back short positions heading into the weekend on optimism that a deal is near. The pound has also performed fairly well as traders come out the other side of what could have been a difficult week and in fact turned out to be a fairly positive one, with positive retail sales numbers suggesting that the UK might be able to avoid a Q1 contraction. The US dollar has been amongst the poorest performers today caught up in some of the optimism that politicians will step back from the brink over the weekend and avoid a scenario that could see Cyprus spinning towards the exit door.
Commodities
Gold prices have remained a little stodgy with optimism rising about a possible deal from Cyprus this weekend, however they remain above $1,600 for now and while they do so the risk remains to the upside. Oil prices between Brent and WTI continue to confound confuse in equal measure despite the poor economic data out of Europe this morning. The spread between Brent and WTI has continued to get smaller though with Brent hitting four month lows in the aftermath of this morning's IFO, though it has since recovered some ground. The material (whether or not it states any opinions) is for general information purposes only, and does not take into account your personal circumstances or objectives. Nothing in this material is (or should be considered to be) financial, investment or other advice on which reliance should be placed. No opinion given in the material constitutes a recommendation by CMC Markets or the author that any particular investment, security, transaction or investment strategy is suitable for any specific person.