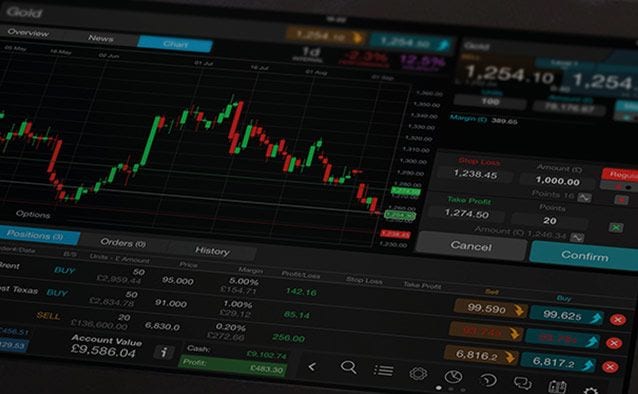 Global markets this morning
: In the absence of hard news, market chatter over the weekend has been dominated by rumour and speculation in three main areas. Speculation of how much money Spain's banks may need to recapitalize and whether the country itself may need a bailout remains the main topic of discussion. Late last week, speculation that a bailout could come as early as this Thursday lifted markets but today some of that enthusiasm has cooled a bit with some of the fast money taking quick profits pushing stocks back down a bit this morning. Rumours have been swirling that Greece's latest budget shortfall may be EUR 20 billion rather than the EUR 13.5 billion that has been widely discussed in recent weeks. While this has been hotly denied by officials, it provides another indication that austerity at any cost keeps making the problems worse, not better. Note that if the Troika report is delayed until after the US election, the results are not likely to be good. On the less depressing side, there appears to be a growing interest in the US to coming up with a solution to avoid driving off the fiscal cliff at the end of the year. It's unlikely anything will be done before the election but something could get done afterward once the results give the parties a better indication of where their policies stand with the public. This could take the form of a small deal to buy more time to work out a bigger deal and work out deeper program reforms. The week starts with stocks and
commodities
trading slightly lower, giving back some of their gains from late last week. Currency markets, however reflect the overhanging uncertainties with resource currencies (particularly NZD which has been pounded for over a penny and AUD) and EUR under particular pressure. JPY and GBP have been more stable today. USD continues to rebound despite its issues as it remains seen as being the largest and most liquid lot for parking capital.
Corporate News
: Homebuilder Lennar (LEN) reported EPS of $0.40, far above the $0.28 street estimate. Revenues of $1.10B came in above the $1.02B the street had expected. Apple (AAPL) announced that it sold over 5 million units of its new iPhone 5 on its opening weekend, compared with 4 million for the previous iPhone 4s model. The launch of the new iOS6 operating system for smartphones also appears to be a success with over 100 million downloads so far.
North American indices
: The Dow Industrials (US30 CFD) remains supported between 13,500 and 13,650 with more support possible in the 13,350-13,400 area. The S&P 500 (SPX500 CFD) continues to trade between 1,450 and 1,465 with additional support possible near 1,440. The S&P/TSX 60 (Toronto60 CFD) has slipped below 710 but remains in an uptrend as long as it can hold above 695.
Commodities today
: Copper continues to consolidate in the $3.72-$3.84/lb area but has been weakening. On a breakdown next support could appear near $3.65 or $3.55. US crude has rolled over again after failing to regain its $94.00/bbl breakdown point. It has dropped back under $92.00 and appears to be heading for a retest of $90.50 which could create a double bottom or another breakdown with next support after that near a measured $87.50. UK crude has turned lower again after retesting $112.50/bbl old support as new resistance. It's currently testing $110.00 with next support after that not until closer to $107.70. Gasoline failed to retake $3.00/gallon and has turned lower again with downside support near $2.92/gallon, then $2.85 and $2.76. Natural Gas remains nicely supported above $2.80 as it continues to form an ascending triangle below $3.05/mmbtu. Corn continues to descend in a step pattern, currently consolidating in the $7.40-$7.65/bushel range with next downside support in the $7.15-$7.25 area (an old gap and measured move objective) followed by $6.80. Soybeans remain under distribution, remaining below $16.40/bushel which has become new resistance with next support near $16.10 then $15.65 on trend. Wheat is trading between trend support/resistance lines in the $8.60-$8.90/bushel range with next support near $8.40, $8.25 then $7.90.
FX this morning
: Gold is testing the low end of a $1,760-$1,790/oz channel but
RSI
has rolled back under 70, suggesting the risk of further short-term weakness. Additional downside support in a correction appears near $1.750 then $1,725. Silver remains stalled in the $33.50-$35.00/oz range as USD rebounds, but remains in an uptrend. USDCAD is testing $0.9800 and bumping up against downtrend resistance. A move above $0.9820 would call off the current downtrend with next resistance near $0.9880 then $0.9920. Should resistance hold and the downtrend remain intact, next support appears near $0.9830 and $0.9740. EURUSD was unable to retake $1.3000 and is currently staging a key test of $1.2900 with next support after that closer to $1.2850 then $1.2730. GBPUSD remains in an uptrend, currently trading near the low end of a $1.6160 to $1.6320 channel with more support possible closer to $1.6100. USDJPY remains stuck in the 77.00-79.00 range. A failed attempt by
AUDUSD
to break out over $1.0500 has created an even stronger right shoulder of an H&S top. Currently testing $1.0400, next downside support appears near $1.0365 then $1.0320.