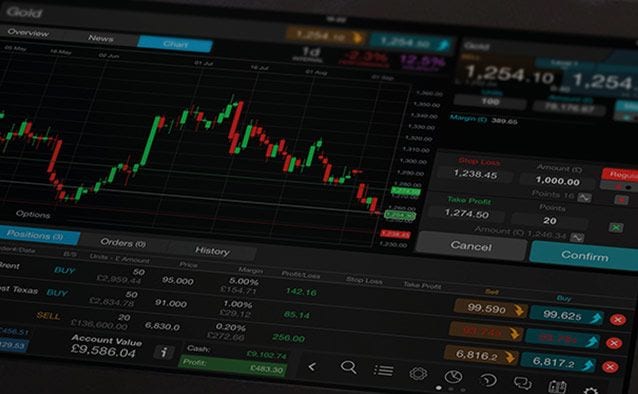 Crude
Crude had another big move overnight, trading up by as much as 6% for WTI. The unwinding of crude stocks in US inventory, as refiners have started to progressively operate again post-industrial action and maintenance shutdowns, has added cheer for oil bulls to bid the commodity up. Consequently, gasoline prices eased back as suppliers increased stock in preparation for the typically busy US summer driving season. Also in support of a firmer price for crude are reports that Saudi Arabia has raised prices for all
crude oil
grades it will sell to buyers in Asia from May. This is the second consecutive month that the Saudis have raised prices in Asia.
Aussie dollar
Among most of the key USD pairs, the
AUD/USD
'recovery' has proven to be the weakest, barely bouncing off the 0.76 level low. This has come despite an almost 2-3% pullback in the dollar Index with the eurodollar faring rather well, up almost 4% from its low in March. Looking at the chart below, a key reason for the sell down highlighted an iron ore-related decline. At this level of 0.76, the Aussie looks vulnerable for a significant move. If 0.76 fails to hold, we may see it test 0.745 and even 0.73. If 0.76 holds, however, we may see a bounce to test its first resistance of 0.775, and subsequently 0.79. The key as always remains what will trigger this move. Today key Australian data in the form of Retail Sales at 9.30 am (local Singapore time ) and the RBA rate decision at 12.30pm may offer such a catalyst for this move.
Singapore Property
With most key markets in the region still closed for holidays, local stocks on the SGX traded directionless for most of yesterday, hovering mostly near the flat line throughout. Local property names on the SGX, however, stood out as traders in attendance continued to chase the privatisation story. Speculation has been rife, especially after a series of privatisation over the last few years, beginning with SG Global, Hotel Properties and lately
Keppel Land
. Candidates in play include mainly second-tier names, including Wing Tai, Ho Bee and Wheelock Properties who were up by almost 10%, 4% and 3% respectively. With some of these stocks trading at deep discounts to book, there is speculation that major shareholders may come in to take these names private, or be faced with potential penalties for unsold stock under the QC rule.
SGX March numbers
The Singapore Exchange (SGX) saw strong growth in trading volumes and market activity across both securities and derivatives in March. Trading in the stock market grew by 5% in total volume while derivatives trading volume grew by 56% on a year-on-year basis. While the growth registered in securities trading was modestly steady, the increase reported for derivatives traded in March was rather impressive. Key contributions for this increase in derivatives came from two main contracts, namely the
FTSE China A50
Index futures - which more than doubled year on year in volume - and the SGX Iron Ore 62 % futures, which saw a fourfold year-on-year improvement. On closer look, the FTSE China A50 Index futures dominate as much as 50% of the total volume of derivative contracts traded on the SGX. This tipping of the balance puts the business in a slightly vulnerable situation, especially when rumours are circulating in the market place that the HKEx themselves are considering their own China A50 Index Futures product. SGX's shares have been a strong performer in the market. At a current TTM PE of 27X, the stock could see selling pressure, especially if the rumours above turn out to be true.
IMPORTANT NOTE AND DISCLAIMERS
Market OpinionsAny opinion(s), news, research, analyses, prices, or other information contained on this website / document is provided as general market commentary and are from publicly available resources or otherwise obtained, and does not constitute investment advice nor does it seek to market, endorse, recommend or promote any investment or financial product. CMC Markets Singapore Pte Ltd. (Reg No./UEN: 200605050E) ("CMC Markets") will not accept liability for any loss or damage, including without limitation to, any loss of profit, which may arise directly or indirectly from use of or reliance on such information.Accuracy of InformationThe content is subject to change at any time without notice, and is provided for the sole purpose of assisting traders to make independent investment decisions. CMC Markets has taken reasonable measures to ensure the accuracy of the information, however, does not guarantee its accuracy, and will not accept liability for any loss or damage. CMC offers no financial advisory services in any of the content or vouch for the veracity of any information.DistributionThe content of this publication is not intended for distribution, or use by, any person in any country where such distribution or use would be contrary to local law or regulation. None of the services or products referred to or mentioned are available to persons residing in any country where the provision of such services or investments would be contrary to local law or regulation. It is the responsibility of the reader to ascertain the terms of and comply with any local law or regulation to which they are subject.Third PartiesCMC Markets may provide you with opportunities to link to, or otherwise use, sites and services offered through or by third-party(ies). Your use of these third-party services is subject to such terms as posted by these third-party(ies). We have no control over any third-party site or service and we are not responsible for any changes to any third-party service or for the contents thereof, including, without limitation, any links that may be contained in or accessible through such third-party service. These links are provided solely as a convenience to you. You will need to make your own independent judgment regarding your interaction with these third-party sites or services. Our inclusion of advertisements for, or links to, a third-party site or service does not constitute an endorsement of any of the representations, products or services listed therein.Important NoteEach reader/recipient agrees and acknowledges that: (a) no express undertaking is given and none can be implied as to the accuracy or completeness of this document; (b) this document does not constitute in any way a solicitation nor incentive to sell or buy any Shares, Stock Options and Contracts For Difference (CFDs) and similar and assimilated products; (c) each reader/recipient of this document acknowledges and agrees to the fact that, by its very nature, any investment in Shares, Stock Options, CFDs and similar and assimilated products is characterised by a certain degree of uncertainty; that consequently, any investment of this nature involves risks for which the reader/recipient is solely responsible and liable. It is to be noted that past performance is not necessarily indicative of future results. In this respect, past performance of a financial product do not guarantee any and are not an indication as to future performance; (d) the use and interpretation of this document require financial skill and judgement. Any utilisation whatsoever by the reader/recipient, relating to this document, as well as any decision which the reader/recipient may take regarding a possible purchase or sale of Shares, Stock Options, CFDs and similar and assimilated products, are the sole responsibility and liability of the reader/recipient who acknowledges and agrees to this as a condition precedent to and prior to any access to this document; (e) as a result of the above, all legal liability directly or indirectly arising whatsoever.