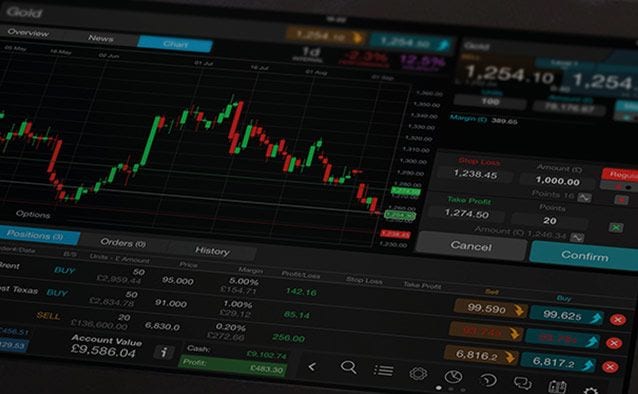 Crude slid as much as 4.5% to US$44.84 a barrel (WTI) in New York on Friday, for the fourth weekly drop in a row. The EIA report of
oil
in storage in the US showed inventory expanded for a ninth straight week. Critically, the sell down shows a confirmation of the break downwards from the bearish wedge pattern that has formed since the end of January. The end of January low of around US$43.5 is now the next key support.
Supply woes
Most of the recent influences for oil price have undoubtedly been caused by supply-side news. Weekly noise over inventory and US 'rig counts', for instance, have led to the volatility of these past months, making it almost impossible to trade this commodity successfully without inside information on the next release. Looking back at what triggered this slide in crude prices, one needs to zoom out back to OPEC's announcement in November 2014. At that point, much to the dismay of oil bulls, OPEC decided to keep production levels on hold. This caused WTI to plunge from around US$75 to the mid 40s per barrel in slightly over a month! The unspoken message from OPEC was that they were ready to fight the US crude producers - with their seemingly endless supply - by allowing prices to fall, in turn hoping to weed out some US shale producers faced with higher break-even production prices. Back to today, despite the nerves over every report of an inventory increase, one should not ignore the fact that OPEC's intended action is bearing fruit. Every report of an increase in US inventory has equally been alternated with a report of a shut down in sources of US supply. In fact, from November to last week, total operating rigs in the US have fallen by as much as 40%. The question then remains as to how much lead time it will take before we see any effects of the retired rigs and wells on slowing the inventory build rate.
Demand pickup?
Meanwhile, through this period, demand-side news has also been rather stable, if not slightly positive. The US economic recovery has exuded a confident strength, with solid traction in jobs growth. Consumption indicators have also started to edge up, with anecdotes of wage increases at Walmart, for example. Even over in Europe, Mr Draghi proved courageous enough to increase EU GDP growth from 1 to 1.5%, announcing that the region's recovery is likely to begin to broaden and improve in the quarters ahead. Unnatural demand for oil may also offer a floor for the price. For example, the US Strategic Petroleum Reserves (SPR) in the US bought five million barrels from the market's supply on Friday, stemming the slide that day. This buyback was somewhat expected in lieu of a sale in similar volume 12 months ago. It is interesting to note that the proceeds from the sale last year would have earned the SPR a 50% profit. Or, seen from another angle, they could have bought back more than twice the volume sold at the prices today, with the same proceeds from last year! Finally, as we approach the key summer driving months, we may also see inventory build begin to slow down, or even reverse. The growling bears in oil have sounded louder than ever, with even a US$20 per barrel forecast touted. Each new data release has painted a picture of gloom. However, oil bulls challenged to stay the course may seek comfort knowing that it's always 'darkest before dawn'. The question nonetheless remains whether we are there yet!
IMPORTANT NOTE AND DISCLAIMERS
Market OpinionsAny opinion(s), news, research, analyses, prices, or other information contained on this website / document is provided as general market commentary and are from publicly available resources or otherwise obtained, and does not constitute investment advice nor does it seek to market, endorse, recommend or promote any investment or financial product. CMC Markets Singapore Pte Ltd. (Reg No./UEN: 200605050E) ("CMC Markets") will not accept liability for any loss or damage, including without limitation to, any loss of profit, which may arise directly or indirectly from use of or reliance on such information.Accuracy of InformationThe content is subject to change at any time without notice, and is provided for the sole purpose of assisting traders to make independent investment decisions. CMC Markets has taken reasonable measures to ensure the accuracy of the information, however, does not guarantee its accuracy, and will not accept liability for any loss or damage. CMC offers no financial advisory services in any of the content or vouch for the veracity of any information.DistributionThe content of this publication is not intended for distribution, or use by, any person in any country where such distribution or use would be contrary to local law or regulation. None of the services or products referred to or mentioned are available to persons residing in any country where the provision of such services or investments would be contrary to local law or regulation. It is the responsibility of the reader to ascertain the terms of and comply with any local law or regulation to which they are subject.Third PartiesCMC Markets may provide you with opportunities to link to, or otherwise use, sites and services offered through or by third-party(ies). Your use of these third-party services is subject to such terms as posted by these third-party(ies). We have no control over any third-party site or service and we are not responsible for any changes to any third-party service or for the contents thereof, including, without limitation, any links that may be contained in or accessible through such third-party service. These links are provided solely as a convenience to you. You will need to make your own independent judgment regarding your interaction with these third-party sites or services. Our inclusion of advertisements for, or links to, a third-party site or service does not constitute an endorsement of any of the representations, products or services listed therein.Important NoteEach reader/recipient agrees and acknowledges that: (a) no express undertaking is given and none can be implied as to the accuracy or completeness of this document; (b) this document does not constitute in any way a solicitation nor incentive to sell or buy any Shares, Stock Options and Contracts For Difference (CFDs) and similar and assimilated products; (c) each reader/recipient of this document acknowledges and agrees to the fact that, by its very nature, any investment in Shares, Stock Options,
CFDs
and similar and assimilated products is characterised by a certain degree of uncertainty; that consequently, any investment of this nature involves risks for which the reader/recipient is solely responsible and liable. It is to be noted that past performance is not necessarily indicative of future results. In this respect, past performance of a financial product do not guarantee any and are not an indication as to future performance; (d) the use and interpretation of this document require financial skill and judgement. Any utilisation whatsoever by the reader/recipient, relating to this document, as well as any decision which the reader/recipient may take regarding a possible purchase or sale of Shares, Stock Options, CFDs and similar and assimilated products, are the sole responsibility and liability of the reader/recipient who acknowledges and agrees to this as a condition precedent to and prior to any access to this document; (e) as a result of the above, all legal liability directly or indirectly arising whatsoever.