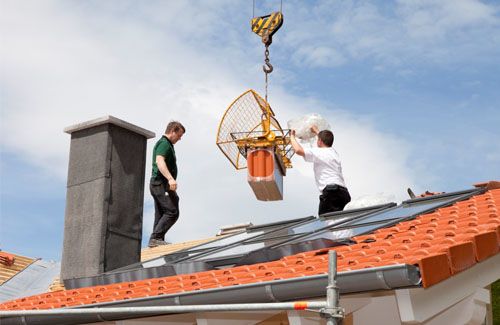 During the sharp declines that have taken place in UK markets since the Summer, housebuilders have been one of the relative outperformers despite lofty valuations.
The chart below shows the FTSE 350 Household goods and home construction sector index, composed of the UK's large homebuilders is no longer trending higher but has settled into a sideways price range.
FTSE 350 Household goods and home construction sector index
XX
Source: Bloomberg, February 2016
It looked like at the tail end of last year that the housebuilders' best results might be behind them. Interest and mortgage rates were set to rise in the UK, rich foreign buyers were losing tax breaks and a shortage of skilled labour and land for development was limiting expansion possibilities.

The chart below gives an abbreviated history of events affecting the housing market using a five-year chart of Persimmon.
Five year candlestick chart of Persimmon
XX
Source: CMC Markets, February 2016
For one, language from the Bank of England suggests rates are not headed materially higher anytime soon. The upper end of the housing market has contracted after the stamp duty reforms but this has so far just led to more evenly spread growth in house prices and has not put any constraint on house-building. The government for its part has made strong verbal commitments to addressing the nation's housing shortage. The large housebuilders will likely have a big role to play in the government's plans for new housing, with talk of using more independent contractors for "starter homes" aimed at first time buyers probably not workable in practice.
Bovis Homes reports on February 22nd, Persimmon reports on the 23rd, and Barratt Developments reports on the 24th.
That chart below shows that of the three companies, Bovis has trodden its own path, significantly underperforming the other two.
Two-year comparison chart of Persimmon, Barratt Developments and Bovis Homes
XX
Source: CMC Markets, February 2016
Its poor performance comes despite Bovis reporting rising sales and rising selling prices, as well as a fairly healthy pipeline. The company said it was being constrained by rising costs due to labour shortages and planning delays to new high profit sites, which were shrinking its margins.
Persimmon shares have also enjoyed decent gains, up over 300% since 2011, but like Barratt are starting to show some signs of consolidation, against a backdrop of concern about stretched valuations.
A British exit from the Eurozone and any resulting cap on immigration could have an especially negative impact on the UK construction industry which employees a higher than average number of immigrants.
Low mortgage rates and a generally healthy economy means the demand is still there for housing and the government appears supportive of the industry. The concern is that with unemployment at multi-year lows and skills shortages unlikely to be plugged quickly unless by immigration, the ability of house builders to build the houses required could be constrained and limit earnings growth.
CMC Markets is an execution only provider. The material (whether or not it states any opinions) is for general information purposes only, and does not take into account your personal circumstances or objectives. Nothing in this material is (or should be considered to be) financial, investment or other advice on which reliance should be placed. No opinion given in the material constitutes a recommendation by CMC Markets or the author that any particular investment, security, transaction or investment strategy is suitable for any specific person.