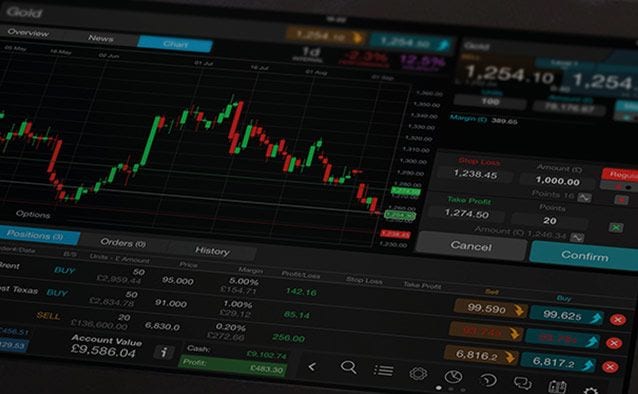 Having rallied six days in a row, it should not come as a surprise that US equity markets took a pause while investors took stock to decide whether current valuations deserve another push higher. With the S&P 500 trading at 18 times earnings, it pays to be prudent when it comes to stock selection. Some tech stocks in particular are in focus, as after having soared on projected potential, valuations are starting to play catch up as competition rises. One example is Netflix. Having soared earlier this week on better-than-expected earnings and projected potential, it fell more than 5% as Amazon nailed a deal to stream HBO while AT&T ventures into online streaming with the Chernin Group. AT&T lost 3.8% despite Q1 earnings beating estimates, as subscription revenues weighed. The Nasdaq led declines with losses of 0.9% while the S&P500 and the Dow lost 0.2% and 0.1% respectively. The tech-laden index may reverse some of those losses tonight, however, with upbeat earnings from Apple and Facebook after the bell. Apple
shares
jumped 8% in extended trading after earnings defied expectations to come in tops in the first quarter of the year. Profits soared as much as 7% from a year ago, with EPS of $11.62 versus $10.17 expected. With the triple announcements of an increased share buyback, an increase in quarterly dividends as well as a stock spilt, the plethora of positives should help push the stock up the leader board in the Nasdaq tonight. Facebook also came in ahead of expectations, reporting a 72% rise in sales in Q1. Profits trebled to $642m from a year ago as mobile advertising revenues soared. The social media stock rose some 4% in extended trading, though small in comparison to its usual double-digit rally following an earnings announcement. Tonight we will be monitoring earnings out of Microsoft, Amazon, Caterpillar and GM to name a few. In the currency space, the dollar traded mixed against majors, falling against the yen and
euro
while rising against the pound and the Aussie. Following yesterday's miss on inflation, the Aussie dollar sold off deeply on the view that the RBA is in no rush to hike rates. Slower manufacturing activity in China further escalated the decline, pushing the AUD/USD below the realms of 0.93. With the currency hovering around current support levels of 0.928, the risk remains on the downside unless the USD side of things starts to weaken. Meanwhile, the Kiwi soared half a cent against the dollar after the RBNZ hiked rates by 0.25% this morning. While the rate hike was widely expected and should have been priced in, markets were more startled by the outright concern over high inflation levels and the need to tighten as long as they remain elevated. In the commodity space, crude oil slipped after crude inventories hit a record high, and with China continuing to show signs of a slow-down. Brent finds a support, meanwhile, near the 109 levels, from the ongoing crisis in Ukraine.
IMPORTANT NOTE AND DISCLAIMERS
Market OpinionsAny opinion(s), news, research, analyses, prices, or other information contained on this website / document is provided as general market commentary and are from publicly available resources or otherwise obtained, and does not constitute investment advice nor does it seek to market, endorse, recommend or promote any investment or financial product. CMC Markets Singapore Pte Ltd. (Reg No./UEN: 200605050E) ("CMC Markets") will not accept liability for any loss or damage, including without limitation to, any loss of profit, which may arise directly or indirectly from use of or reliance on such information.Accuracy of InformationThe content is subject to change at any time without notice, and is provided for the sole purpose of assisting traders to make independent investment decisions. CMC Markets has taken reasonable measures to ensure the accuracy of the information, however, does not guarantee its accuracy, and will not accept liability for any loss or damage. CMC offers no financial advisory services in any of the content or vouch for the veracity of any information.DistributionThe content of this publication is not intended for distribution, or use by, any person in any country where such distribution or use would be contrary to local law or regulation. None of the services or products referred to or mentioned are available to persons residing in any country where the provision of such services or investments would be contrary to local law or regulation. It is the responsibility of the reader to ascertain the terms of and comply with any local law or regulation to which they are subject.Third PartiesCMC Markets may provide you with opportunities to link to, or otherwise use, sites and services offered through or by third-party(ies). Your use of these third-party services is subject to such terms as posted by these third-party(ies). We have no control over any third-party site or service and we are not responsible for any changes to any third-party service or for the contents thereof, including, without limitation, any links that may be contained in or accessible through such third-party service. These links are provided solely as a convenience to you. You will need to make your own independent judgment regarding your interaction with these third-party sites or services. Our inclusion of advertisements for, or links to, a third-party site or service does not constitute an endorsement of any of the representations, products or services listed therein.Important NoteEach reader/recipient agrees and acknowledges that: (a) no express undertaking is given and none can be implied as to the accuracy or completeness of this document; (b) this document does not constitute in any way a solicitation nor incentive to sell or buy any Shares, Stock Options and Contracts For Difference (CFDs) and similar and assimilated products; (c) each reader/recipient of this document acknowledges and agrees to the fact that, by its very nature, any investment in Shares, Stock Options,
CFDs
and similar and assimilated products is characterised by a certain degree of uncertainty; that consequently, any investment of this nature involves risks for which the reader/recipient is solely responsible and liable. It is to be noted that past performance is not necessarily indicative of future results. In this respect, past performance of a financial product do not guarantee any and are not an indication as to future performance; (d) the use and interpretation of this document require financial skill and judgement. Any utilisation whatsoever by the reader/recipient, relating to this document, as well as any decision which the reader/recipient may take regarding a possible purchase or sale of Shares, Stock Options, CFDs and similar and assimilated products, are the sole responsibility and liability of the reader/recipient who acknowledges and agrees to this as a condition precedent to and prior to any access to this document; (e) as a result of the above, all legal liability directly or indirectly arising whatsoever.