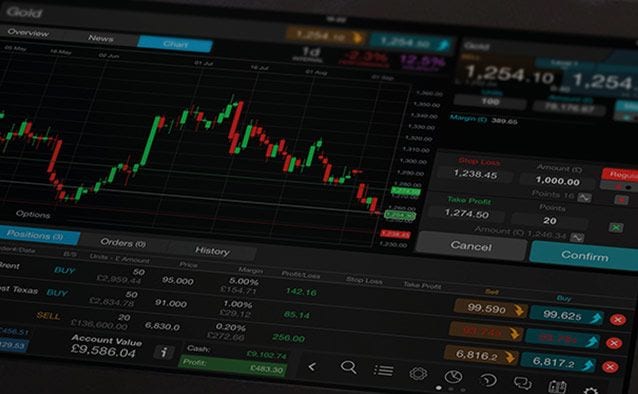 It was a quiet day for economic data last night. That said, the sole pending home sales figure far exceeded forecast and printed an increase of 3.4% versus 1% from last month. This drove markets higher, but was not enough to sustain initial gains through closing. Overall the
DJIA
was up 0.53% (+87.28), the S&P 500 up 0.32% (+6.03) while the Nasdaq dropped 0.03% (-1.16). Pfizer led gains of 4.2% on the Dow as talks of a fresh bid for AstraZeneca resurfaced, after a failed attempt in January. Pfizer's initial offer of £58.8bn was considered to significantly undervalue the UK-based pharmaceutical company. If the merger were to go through, it would be the largest foreign takeover of a UK firm. AstraZeneca's stock price was up 12.16% at closing. The defensive tone in the high-growth tech sector continued as names like Facebook, Amazon, Zynga, Priceline.com, and LinkedIn dragged on the Nasdaq, while old names like IBM, Microsoft and Apple rose.
Currencies
In the currency space, New Zealand announced a positive trade balance this morning, but this was not significant as the Kiwi continued its descent from a recent high past 0.87 towards a key support level of 0.85. If broken, there may be more downside. The
euro
has rallied in the last six sessions, climbing towards the 1.39 levels. It looks likely to continue should German CPI do well later this afternoon. USD/JPY rose overnight due to higher US yields. Japan's retail sales printed slightly better yesterday, as expected, because households were spending more in March before the sales tax hike was implemented in April. It is likely that number will fall after April. Japan is on holiday, celebrating Showa Day and it's unlikely we will see significant movements in the yen today.
UK GDP
The pound has been flirting with all-time highs recently and looks comfortable above the 1.68 level for now. The UK will be reporting quarterly GDP at 4.30pm Singapore time and if this surprises on the upside,
GBP/USD
may rally to test the 1.69 level later today. Looking forward, the US will be releasing consumer confidence numbers and the earnings season continues with Twitter and eBay rolling out quarterly results. Investors should be cautious, having seen a pullback in momentum tech/internet counters in recent trading.
IMPORTANT NOTE AND DISCLAIMERS
Market OpinionsAny opinion(s), news, research, analyses, prices, or other information contained on this website / document is provided as general market commentary and are from publicly available resources or otherwise obtained, and does not constitute investment advice nor does it seek to market, endorse, recommend or promote any investment or financial product. CMC Markets Singapore Pte Ltd. (Reg No./UEN: 200605050E) ("CMC Markets") will not accept liability for any loss or damage, including without limitation to, any loss of profit, which may arise directly or indirectly from use of or reliance on such information.Accuracy of InformationThe content is subject to change at any time without notice, and is provided for the sole purpose of assisting traders to make independent investment decisions. CMC Markets has taken reasonable measures to ensure the accuracy of the information, however, does not guarantee its accuracy, and will not accept liability for any loss or damage. CMC offers no financial advisory services in any of the content or vouch for the veracity of any information.DistributionThe content of this publication is not intended for distribution, or use by, any person in any country where such distribution or use would be contrary to local law or regulation. None of the services or products referred to or mentioned are available to persons residing in any country where the provision of such services or investments would be contrary to local law or regulation. It is the responsibility of the reader to ascertain the terms of and comply with any local law or regulation to which they are subject.Third PartiesCMC Markets may provide you with opportunities to link to, or otherwise use, sites and services offered through or by third-party(ies). Your use of these third-party services is subject to such terms as posted by these third-party(ies). We have no control over any third-party site or service and we are not responsible for any changes to any third-party service or for the contents thereof, including, without limitation, any links that may be contained in or accessible through such third-party service. These links are provided solely as a convenience to you. You will need to make your own independent judgment regarding your interaction with these third-party sites or services. Our inclusion of advertisements for, or links to, a third-party site or service does not constitute an endorsement of any of the representations, products or services listed therein.Important NoteEach reader/recipient agrees and acknowledges that: (a) no express undertaking is given and none can be implied as to the accuracy or completeness of this document; (b) this document does not constitute in any way a solicitation nor incentive to sell or buy any Shares, Stock Options and Contracts For Difference (CFDs) and similar and assimilated products; (c) each reader/recipient of this document acknowledges and agrees to the fact that, by its very nature, any investment in Shares, Stock Options,
CFDs
and similar and assimilated products is characterised by a certain degree of uncertainty; that consequently, any investment of this nature involves risks for which the reader/recipient is solely responsible and liable. It is to be noted that past performance is not necessarily indicative of future results. In this respect, past performance of a financial product do not guarantee any and are not an indication as to future performance; (d) the use and interpretation of this document require financial skill and judgement. Any utilisation whatsoever by the reader/recipient, relating to this document, as well as any decision which the reader/recipient may take regarding a possible purchase or sale of Shares, Stock Options, CFDs and similar and assimilated products, are the sole responsibility and liability of the reader/recipient who acknowledges and agrees to this as a condition precedent to and prior to any access to this document; (e) as a result of the above, all legal liability directly or indirectly arising whatsoever.