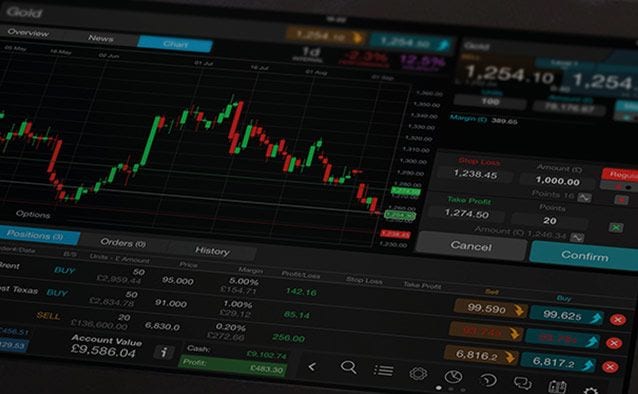 Stock markets around the world are advancing again today as traders continue to respond to indications that QE support from central banks, particularly in the US and Japan, may continue for some time to come. We could see some volatility this afternoon around the Fed meeting minutes release but it's important to remember that any discussions there came before last week's big PMI and employment shortfalls. The S&P 500 and Russell 200 are staging key resistance tests today at 1,575 and 935 respectively which could give a better indication of whether US stocks are ready to press higher or still overdue for a correction. Commodity markets have been dropping back today after China posted a surprise trade deficit amid on higher than expected imports. Also, while there has long been some scepticism about the reliability of Chinese data, the launch of an investigation into potential fraud in trade data may also have rattled confidence. Energy commodities have been trading lower ahead of today's US crude oil and gasoline inventories, along with metals like copper and platinum on concerns over the outlook for resource demand. The weakness in commodities has also influenced
currency trading
today with the oil sensitive NOK and CAD underperforming their resource peers such as AUD, NZD and SEK. EUR and GBP have paused to consolidate recent gains. JPY appears to have stabilized following comments from Governor Kuroda who suggested that the Bank of Japan has outlined all that it plans to do for now (which is a lot with plans to double the monetary base in 2 years) and not to expect any additional initiatives for a while. The street also continues to look toward earnings season with some optimism following positive earnings reports out of Alcoa on Monday and Constellation Brands yesterday. A big profit warning out of JC Penney late yesterday may have limited impact as the company has struggled for some time and its problems are not necessarily related to general economic conditions.
Breaking news:
FOMC minutes were released early following an inadvertent lead. The only notable thing out of them was that members expect the pace of QE buying to be wound down over time rather than the cold turkey finishes to the last two QE programs. This is not a big surprise as many Fed members have suggested this in recent speeches so there has been no impact on trading.
Economic News
Significant economic announcements released overnight include: China trade balance ($0.8B) vs street $15.15B China exports 10.0% vs street 11.7% China imports 14.1% vs street 6.0% Poland interest rate decision 3.25% no change as expected France industrial production (2.5%) vs street (3.9%) France manufacturing production (1.9%) vs street (2.8%) Spain industrial output (6.5%) vs street (4.9%) Italy industrial production (7.6%) vs street (6.4%) South Korea unemployment 3.2% vs street 3.3% and previous 3.5% Australia consumer confidence 104.9 vs previous 110.5 Economic reports due later this morning include: 10:30 am ET US crude oil inventories street1.5 mmbbls 10:30 am ET US gasoline inventories street (1.5 mmbbls)
North American indices
US30 is consolidating yesterday's rally, holding above its 14,675 breakout point.
RSI
didn't confirm the new high as a negative divergence grows. Next measured resistance near 14,950 but initial correction support near 14,530 then 14,400. SPX500 is testing 1,575 resistance again today where a breakout would signal the start of a new upleg within a broader uptrend. Next measured resistance appears near 1,600 then 1,615 with support rising toward 1,550. NDAQ100 is holding nicely above 2,800 as a bullish ascending triangle continues to form below 2,825 with next resistance on a breakout near a measured 2,860, 2,880 prior high then a measured 2,900. US SmallCap 2000 continues to struggle with 935 resistance and the right shoulder of a H&S top may be forming below that level. RSI remains below 50 suggesting downward mo may be building with next support near 915 then 895. Canada60 bounced back yesterday to test 715 as new resistance with support near 700 and 692 if it fails.
UK and European Indices
UK 100 is on the rebound but continues to struggle with 6,375 which it needs to clear to confirm a new upswing and open next resistance near 6,475. Current support appears near 6,300 then 6,200. Germany30 is trying to stabilize near 7,715 and creeping higher but remains way short of 7 775 breakdown point resistance and still in a downtrend with next support near 7,600 then 7,500 on trend. France 40 has bounced back above 3,700 but remains short of its previous high near 3,735. Unable to retake a broken trend support line and still in a distribution channel, 3,655 or 3,600 could easily be retested. Italy 40 is rallying today, clearing 15,550 and driving through 16,675. It's now approaching key falling channel resistance near 15,775 which it needs to clear to call off its current downtrend with next resistance near 16,000 then 16,260. Spain 35 has retaken 8,000 while RSI suggests upward momentum accelerating again. It needs to clear the 8,100 resistance line to call off the current downtrend next resistance near 8,240 then 8,500 if successful.
Commodities
Gold has been unable to retake $1,590 or $1,600 resistance and RSI remains below 50 but higher lows with current support near $1,575 suggests base building continues. Silver continues to struggle with $28.25 resistance and remains in a downtrend with support intact near $27.75 then $27.00. Copper peaked yesterday at a lower high near $3.43, short of $3.45 old support and has drifted back toward $3.40 with more support near $3.37. US crude is sitting between $91.75 shoulder support and $94.00 neckline resistance with next upside resistance near $95.25 ahead of storage data. UK crude remains in a downtrend currently consolidating near $106.00 within a $104.00 to $107.00 trading range. Gasoline remains stuck between $2.85 and $2.95 near the bottom of a $2.85 to $3.15 trading channel. Natural Gas continues to bounce around in the $3.85 to $4.15 range with another late winter storm on the way and April temperatures remaining cool. Negative RSI divergence suggests it remains vulnerable to a correction.
FX
USDCAD remains in a downtrend trading below $1.0180 and holding near $1.0150 with next downside support near $1.0100 then par. EURUSD continues to trend higher with RSI indicating upward momentum remains intact. It is approaching a key resistance test near $1.3140 followed by $1.3300 on trend with support rising toward $1.3050. GBPUSD is testing $1.5325 with next resistance on a breakout near $1.5400 then $1.5520 as RSI suggests upward momentum continues to build. Support in place near $1.5250.