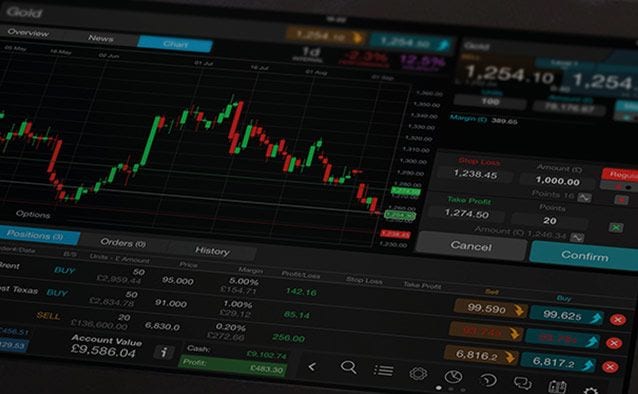 The
recent decline in the pound
against the US dollar has been as sharp as it has been sudden, however as far as
historical precedents are concerned it's not an unusual event
, with at least four examples of 4,000 point declines within a 12 month time frame since 1985. In the
last 30 years the pound has undergone declines of much greater magnitude
than the current weakness before recovering and still remains well above its all-time low of 1.0365 against the greenback set in 1985. In 1992 in the aftermath of the
ERM crisis cable dropped from $2.01 to $1.41 in
the space of six months. More recently in
2008 we dropped from $2.01 in July 2008 to lows of $1.3500 in January 2009;
both moves lower in excess of 25%, so the decline we've seen so far from $1.63 to $1.48 is small in comparison, which suggests that in the context of the current move there is potential for further significant sterling weakness. Since 2009 the
Bank of England has pumped a total of £375bn worth of QE into the UK economy
, or over 25% of GDP, and cut interest rates to historically low levels of 0.5% in an attempt to stimulate a rebound in economic activity after one of the biggest financial crises seen in recent times.
Weak economy set to remain, more downgrades to come
The sum total of this approach has been an economy that is still smaller than it was in 2007 and banks which remain reluctant to lend probably because, despite all the recent write downs seen in the last four years, they are still sitting on a large amount of non-performing loans. While the policies pursued by the incumbent government averted the threat of an imminent and costly ratings downgrade in early 2010, when gilt yields were above 4% the failure to tackle the problem of a huge amount of bad debts and non-performing loans has loomed over the economy since then, resulting in the subsequent Moody's ratings downgrade earlier this year. The
contradictory political message to banks to boost their capital ratios at
the same time as increasing lending to the wider economy has put banks in the unenviable position of being caught in the political cross fire of bi-partisan party politics, as parties of all colours avoid the inevitable fact that without widespread debt restructuring in the private sector the
UK economy will never be able to grow at a sustainable enough rate
to provoke a significant enough recovery,
which is likely to see Fitch and S&P follow Moody's lead
. While the
retail sector has remained remarkably resilient
in the face of persistently above target inflation, the weaker pound has been unable to deliver the exports boost expected by central bankers on the MPC, or by policy makers in government, due to a weak global growth outlook, and increased regulation and red tape. Between
1998 and 2008 the sterling trade weighted index traded between 95 and 105
while average growth ran at between 0.5% and 1.5% on a quarter by quarter basis. Since those heady days the pound has dropped by around 20% on a trade weighted basis, to an average of around 80, while GDP has struggled to recover from the 2.1% contraction seen in Q1 of 2009. Since Q3 of 2009 the
zigzag nature of the quarterly numbers
reinforces the impression of an
economy living from quarter to quarter,
heavily reliant on consumer spending as indicated by last year's Q3 Olympic bounce with negative quarters either side. It would now seem that with inflation continuing to remain high, and banks reluctant to lend that even hard pressed consumers are now struggling to boost the economy as much as they did in the 12 months of 2012. The latest
manufacturing and industrial production data for January
, which bear out the poor PMI data earlier this year, confirm a trend of a weakening economy, and while there could be an argument for some form of pick up in the North Sea in the coming months, the UK consumer still remains a very large part of UK GDP, and also highly indebted in terms of personal debt levels. In the last 12 months the manufacturing sector has slid 3% with the construction sector and North Sea shutdowns a particular drag on economic activity.
Bank of England monetary policy to remain accommodative
It would appear that with the imminent arrival of
Mark Carney in July this year the Bank of England
is being encouraged to adopt a much more innovative and experimental mandate with respect to monetary policy, something that could have some light shed on it in this month's UK budget. Even so the UK government appears to be tying itself in knots with a continued reluctance to look beyond the political constraints of coalition, and looking towards the central bank to try and facilitate a recovery, and this lack of focus has manifested itself into a sterling rout since the beginning of the year as investors and ratings agencies lose confidence in the government's ability to adapt to a changing economic outlook. The
likelihood of anything substantial coming from this week's budget
is likely to come from anywhere between slim and none if current sentiment is anything to go by. As outgoing governor Mervyn King has often articulated central banks can only do so much in the absence of a political will to reform the economy. With the likelihood that
economic activity is likely to remain subdued for some time
to come and inflation set to continue to squeeze disposable incomes the outlook for growth looks set to remain weak, which in turn is likely to feed into a much looser and more experimental monetary policy as we head towards the 2015 general election. This could well feed into a
further sterling decline, particularly against the US dollar
which appears to be showing a great deal more resilience as the US jobs outlook continues to improve.
Potential to fall to $1.24 as election date looms
The above monthly chart shows this loss of confidence in the pound and given the historical precedents outlined earlier, unless confidence is restored the pound could fall a lot further, based on the projections above. Initial support lies at 1.4230 the post 2010 election lows, as well as the 2008 lows at 1.3500. Given the breakout on that chart we could see a move to 1.2400 within the next two years based on a measured move technique on the triangle breakout, a level last seen in 1986.
Governor King's comments last week could bring about a brief stabilisation
but it would need a
recovery back through 1.5600
to stabilise the current bearish outlook with a
bullish close on last week's weekly candle chart
possibly prompting a short squeeze in the short term. Speculation about what could cause that sort of
sterling depreciation could well come from a US economic recovery, a tapering of Fed QE, and a further deterioration in the UK's economic dynamics
, while a likely
change of government, in 2015
could well also make investors nervous. This is because
concerns about Labour's economic competence
remain very much in doubt with the likelihood that they could well win the next election likely to weigh on the pound as the election date draws nearer, especially if economic growth continues to remain weak. There still remains the feeling amongst some in the investment community that putting the
Labour Party in charge of economic policy would be akin to putting an arsonist in charge of the fire department
, and the nearer we get to 2015 the more likely an outcome of a Labour victory could become.

Disclaimer: CMC Markets is an execution-only service provider. The material (whether or not it states any opinions) is for general information purposes only, and does not take into account your personal circumstances or objectives. Nothing in this material is (or should be considered to be) financial, investment or other advice on which reliance should be placed. No opinion given in the material constitutes a recommendation by CMC Markets or the author that any particular investment, security, transaction or investment strategy is suitable for any specific person. The material has not been prepared in accordance with legal requirements designed to promote the independence of investment research. Although we are not specifically prevented from dealing before providing this material, we do not seek to take advantage of the material prior to its dissemination.