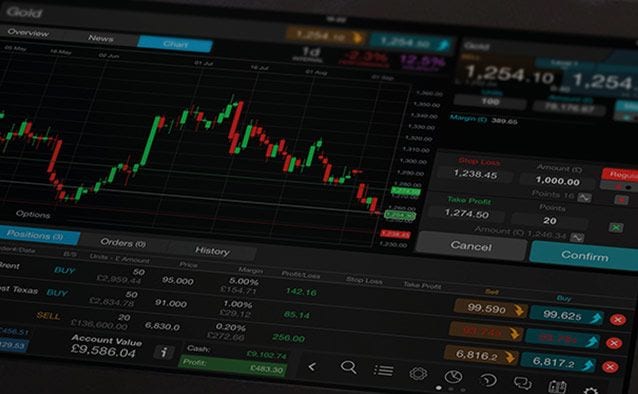 This morning's news that
Royal Dutch Shell has agreed to buy sector peer BG Group for £47bn, or $69bn
has given the beleaguered oil and gas sector a much needed shot in the arm after 18 months of significant underperformance. While the size of the deal is certainly noteworthy, it's
the second biggest deal of its kind behind the 1998 Exxon Mobil tie up,
it also speaks to the damage the sharp decline in the oil price has done to a number of big oil players in the last few months, making the sector ripe for consolidation. It also
raises expectations as to which other companies could also come into play
as the oil and gas sector gears up for further consolidation, with speculation surrounding Tullow Oil, whose
shares
have lost 60% since the beginning of 2014 and BP. The last time we saw deals of this size was in 1998 when Exxon and Mobil merged at a cost of $73bn and BP bought Amoco for $48.2bn. We've seen the
oilfield services sector start the ball rolling at the end of last year
with US Company Halliburton announcing it was merging with US rival Baker Hughes, with a price tag of $34bn.
In the last 12 months the oil majors have had to deal with the consequences of events in Ukraine and the Crimea as well as western government sanctions on Russia
and the effects these sanctions have had on the profitability of their assets exposed to those sanctions. Notwithstanding those concerns the past 12 months have been troubling ones for the oil companies as falling oil and gas prices have put downward pressure on margins, at a time when the companies have for the most part been looking to streamline their operations, and cut capital expenditure. Early last year
Royal Dutch Shell CEO Ben Van Buerden announced a significant sharper focus on costs and unnecessary capital expenditure
. The company also warned on profits for the first time in a decade, and recently cancelled a $6.5bn petrochemical project in Qatar as a result of the recent weakness in oil and gas prices, though this has been offset by an announcement of a much bigger
$11bn investment in a petrochemical plant in Basra Iraq.
The company's most recent numbers were encouraging, showing that cash flow had improved by 11% and earnings were up 14%, suggesting that the new CEO Ben Van Beurden's strategy of targeted cost cutting appeared to be bearing fruit, despite the lower oil price. This does appear to be reflected in the share price performance since the beginning of 2014, which shows that Royal Dutch Shell is among the better performers in the sector, in stark contrast to its target BG Group.
BG Group's share price had already tumbled over 30% since the beginning of 2014
, and in its last trading update in February the company wrote down the value of its assets by £6bn, as well as posting a £1.4bn loss for the year. It would appear that
Shell is looking at BG Group's Liquefied Natural Gas (LNG) assets as it looks to diversify further away from its core oil business
, at a time when new exploration for both oil and gas is becoming increasingly expensive in terms of cost versus returns. Only recently Shell announced that it was cutting staff and costs at its North Sea operations and also cut back capital expenditure in Alaska. Given that
BG Group is one of the world leaders in LNG and recently completed a $20bn facility in Australia
, the acquisition here could well draw a line under a turbulent time for BG Group which has struggled with management uncertainty over the last eighteen months and in the process given shareholders a rather torrid time. The bigger question arising from today's move by Shell is whether, as in 1998, it marks the first of a number of deals in the oil and gas sector, with investors once again looking at BP, which has a market cap of £85bn or Tullow Oil which has a market cap of £3bn.
The material (whether or not it states any opinions) is for general information purposes only, and does not take into account your personal circumstances or objectives. Nothing in this material is (or should be considered to be) financial, investment or other advice on which reliance should be placed. No opinion given in the material constitutes a recommendation by CMC Markets or the author that any particular investment, security, transaction or investment strategy is suitable for any specific person.