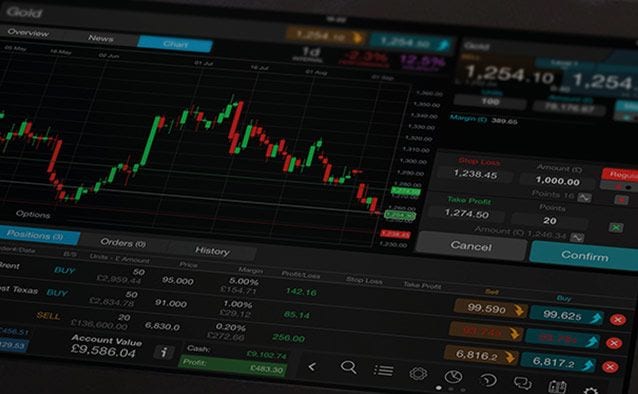 Searainbow Holdings Corp - a stock highlighted in a recent Bloomberg article as amongst the most expensive stocks trading on the Shenzhen Exchange in terms of PE - is priced at around 10,000X earnings. Clearly it is a product of the bubble in Chinese equities. The thing is though, that even when this stock was trading at a PE of 5000X a little while back, it would have been classified as expensive even then. Yet it continued on, managing to double in valuation over a short time. Therein lies the difficulty in calling bubble tops. On the one hand, most are willing to acknowledge the crazy moves we've had as excessive. On the other hand, if we are able to continue on to double our money again from here, why 'look a gift horse in the mouth'? Two things though - perhaps three if we were to include Bill Gross – which can prick the Chinese equity bubble could soon happen here.
What to watch for
The first is that local brokers there may start removing or restricting the availability of funds for stock margin lending. Even the restriction of lending to a certain list of stocks - something similar to our locally dreaded 'designated lists' introduced from time to time by Singapore brokers to temper the frenzy of penny stock trading here - may have a reversal effect on the trajectory of share prices. When these sheets of 'designated' stock lists are circulated, dealers are often not allowed to place new buy orders on these names, or are restricted to the amount of shares that they can buy. Often purchases here require cash deposits before anything may proceed. Credit control departments are vigilant over this process because in times of such exuberance, credit risks become a huge worry if things take a sudden turn. Whenever this happens, stocks, especially names with the highest margin lending outstanding, get knocked the hardest as margin selling follows. This is because without the ability to borrow money nor to extend the time before having to pay for one's purchases (contra in Singapore stocks trading speak), buyers for these securities prefer to sell their positions as they usually do not have sufficient funds to pick up their bets. During lunchtime yesterday, it was reported that Golden Sun Securities Co removed the ChiNext Index stocks from its list of shares eligible for margin trading. This triggered an immediate sell-down of the Chinese equity markets when trading resumed after lunch. Well, at least momentarily anyway. The Shanghai Composite Index slid as much as 5% before settling down. It then whipsawed 180 degrees to hit positive territory later, closing up almost 0.7%. The China A50, even more spectacular, had a round trip move of more than 1000 points!
Classic bubble
This behaviour represents a classic, liquidity-fueled bubble scenario. Yesterday's moves by Golden Sun however, signal that the end may be near for this run. Other brokers may follow the lead of Golden Sun, balancing the sacrifice of active business in favour of managing the risk of getting caught and stuck with losing bets that may go bad if things take a sudden turn south. The other thing that may also deflate the bubble here, besides Mr Gross off course, is for the regulator CSRC or even PBOC to come in with a blanket restriction on margin trading. Now if that were to happen, the destruction of this rally would most definitely be much more crippling.
IMPORTANT NOTE AND DISCLAIMERS Market Opinions Any opinion(s), news, research, analyses, prices, or other information contained on this website / document is provided as general market commentary and are from publicly available resources or otherwise obtained, and does not constitute investment advice nor does it seek to market, endorse, recommend or promote any investment or financial product. CMC Markets Singapore Pte Ltd. (Reg No./UEN: 200605050E) ("CMC Markets") will not accept liability for any loss or damage, including without limitation to, any loss of profit, which may arise directly or indirectly from use of or reliance on such information. Accuracy of Information The content is subject to change at any time without notice, and is provided for the sole purpose of assisting traders to make independent investment decisions. CMC Markets has taken reasonable measures to ensure the accuracy of the information, however, does not guarantee its accuracy, and will not accept liability for any loss or damage. CMC offers no financial advisory services in any of the content or vouch for the veracity of any information. Distribution The content of this publication is not intended for distribution, or use by, any person in any country where such distribution or use would be contrary to local law or regulation. None of the services or products referred to or mentioned are available to persons residing in any country where the provision of such services or investments would be contrary to local law or regulation. It is the responsibility of the reader to ascertain the terms of and comply with any local law or regulation to which they are subject. Third Parties CMC Markets may provide you with opportunities to link to, or otherwise use, sites and services offered through or by third-party(ies). Your use of these third-party services is subject to such terms as posted by these third-party(ies). We have no control over any third-party site or service and we are not responsible for any changes to any third-party service or for the contents thereof, including, without limitation, any links that may be contained in or accessible through such third-party service. These links are provided solely as a convenience to you. You will need to make your own independent judgment regarding your interaction with these third-party sites or services. Our inclusion of advertisements for, or links to, a third-party site or service does not constitute an endorsement of any of the representations, products or services listed therein. Important Note Each reader/recipient agrees and acknowledges that: (a) no express undertaking is given and none can be implied as to the accuracy or completeness of this document; (b) this document does not constitute in any way a solicitation nor incentive to sell or buy any Shares, Stock Options and Contracts For Difference (CFDs) and similar and assimilated products; (c) each reader/recipient of this document acknowledges and agrees to the fact that, by its very nature, any investment in Shares, Stock Options, CFDs and similar and assimilated products is characterised by a certain degree of uncertainty; that consequently, any investment of this nature involves risks for which the reader/recipient is solely responsible and liable. It is to be noted that past performance is not necessarily indicative of future results. In this respect, past performance of a financial product do not guarantee any and are not an indication as to future performance; (d) the use and interpretation of this document require financial skill and judgement. Any utilisation whatsoever by the reader/recipient, relating to this document, as well as any decision which the reader/recipient may take regarding a possible purchase or sale of Shares, Stock Options, CFDs and similar and assimilated products, are the sole responsibility and liability of the reader/recipient who acknowledges and agrees to this as a condition precedent to and prior to any access to this document; (e) as a result of the above, all legal liability directly or indirectly arising whatsoever.

Disclaimer: CMC Markets is an execution-only service provider. The material (whether or not it states any opinions) is for general information purposes only, and does not take into account your personal circumstances or objectives. Nothing in this material is (or should be considered to be) financial, investment or other advice on which reliance should be placed. No opinion given in the material constitutes a recommendation by CMC Markets or the author that any particular investment, security, transaction or investment strategy is suitable for any specific person. The material has not been prepared in accordance with legal requirements designed to promote the independence of investment research. Although we are not specifically prevented from dealing before providing this material, we do not seek to take advantage of the material prior to its dissemination.
CMC Markets