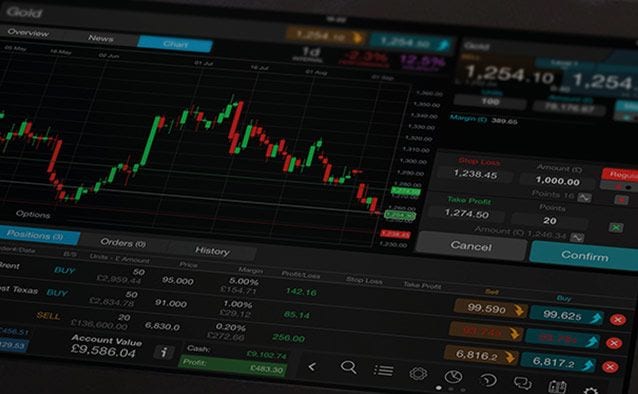 06:30BST Thursday 8th August 2013 Chinese trade data set to provide positive lift. By Michael Hewson (Senior Market Analyst at CMC Markets UK) While we got another negative finish in the US last night it looks like some better than expected Chinese trade data is likely to translate into a positive open for European markets this morning. Chinese exports rose more than expected, by 5.1% and imports also jumped as well by 10.9%. while there has been an awful lot of debate about the accuracy or otherwise of some of this trade data, some of the most recent measures by Chinese authorities to lower tax rates for small business could well be having a stimulative effect. To confirm this better picture tomorrow's industrial production number needs to confirm today's improvement. Also providing a positive lift this morning the Bank of Japan left its current monetary policy unchanged while also keeping its economic outlook intact for the Japanese economy. Later this morning the ECB will be publishing its latest monthly report of economic conditions in the
euro
area and it is likely to reiterate the comments from ECB President Mario Draghi made at last week's press conference pointing to a recovery in the European economy in the latter half of this year. Markets are also likely to continue to absorb yesterday's moves by new Bank of England governor Mark Carney and the central bank's new policy of forward guidance-lite. It had been widely expected that new Bank of England governor Mark Carney would announce some form of forward guidance on interest rate policy and he didn't disappoint yesterday. There were some important caveats to the guidance issued to ensure that the Bank gave the appearance of maintaining its mandate on inflation. The link to the unemployment rate wasn't too much of a surprise as it was one of the measures being widely touted, though the 7% level could be achieved quicker than the Bank of England currently envisages. Since December 2011 unemployment has fallen from 8.4% to 7.8%, which suggests that if the current rate of decline is replicated we could well see unemployment fall below 7%, well before the 2016 deadline. The creation of 750,000 new jobs seems a lot but if the economy continues to recover, a big ask admittedly, you never know. In this regard he's been quite clever not to box himself in, by adding caveats linked to the level of CPI inflation and financial stability. If inflation threatens to stay at current levels and the economy continues to improve then we could get a rate rise well before 2016. The key question remains then is this guidance dovish or not? Judging by the market reaction it's not as dovish as it could have been as the committee could have chosen 6.5% as a threshold, which could have seen the pound drop more sharply than it did in the aftermath of the decision. It would therefore appear that there are concerns about inflation given the presence of these so called knock-outs and it is these along with the conservative 7% unemployment target that have helped underpin the pound and send it to six week highs against the US dollar. Mr Carney also skilfully dodged a question about the unanimity of the decision to issue the guidance, so we will just have to wait until the minutes are issued next week to see if they were any signs of dissent, or points of debate. The only US data out this afternoon is the latest weekly jobless claims numbers which are expected to increase slightly from last week's better than expected 326k, rising slightly to 336k. Rio Tinto tops the earnings slate for Thursday. The big miner is expected to earn £2.21 for the first half down slightly from the £2.24 it earned in the back half of 2012.
Shares
have recently rebounded from £26.00 toward £30.00 but remain way short of their £38.00 52-week high. Expectations appear low, but a lot of big miners have managed to further disappoint by announcing big writedowns or dividend cuts, so risks remain. Any comments related to the bidding for its Canadian Iron Ore business or the outlook on mining taxes in Australia could attract attention from traders. Earnings reports from major global insurers continue Thursday. Highlights include: Aviva is expected to earn 19p per share for the first half of the year. Shares had rallied to within striking distance of their 52-week high but have already started to retreat after running into resistance near 380p Standard Life has started to slide back from 400p ahead of its earnings report where it is expected to report EPS of 9p down about 12% from last year. A failure to break out on the earnings could generate the right shoulder of an H&S top. Manulife Financial is expected to report EPS of $0.30 for Q2, up slightly from the $0.28 it earned in the previous quarter. Shares have been steadily climbing since November but have started to stall in the $18.00 to $19.00 range lately. A number of other senior Canadian companies are scheduled to report tomorrow including telecoms BCE and Telus, Oil producers Canadian Natural and Penn West, plus Canadian Tire and Tim Hortons
CMC Markets is an execution only provider. The material (whether or not it states any opinions) is for general information purposes only, and does not take into account your personal circumstances or objectives. Nothing in this material is (or should be considered to be) financial, investment or other advice on which reliance should be placed. No opinion given in the material constitutes a recommendation by CMC Markets or the author that any particular investment, security, transaction or investment strategy is suitable for any specific person.