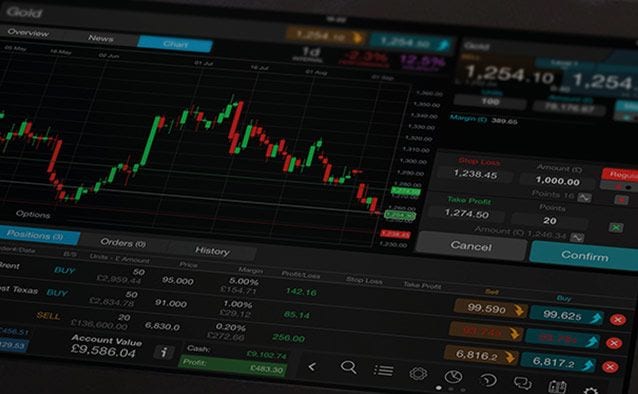 After driving relentlessly higher for a week and sending a number of indices to new 2-week or all-time highs, tired bulls appear to be taking a break today. Indices around the world are trading flat to slightly lower but declines have been small relative to recent gains, indicating that underlying trends remain intact. There hasn't been anything in the way of news to change anyone's mind about global conditions. The Bank of Korea became the third central bank this week to announce a surprise interest rate cut and join the stimulus party (formerly known as the currency war). Economic data was generally supportive, particularly US jobless claims and UK industrial production. Terrible employment numbers from Greece and Portugal have provided more confirmation that austerity is a complete and utter failure and that new thinking appears desperately needed. In
currency markets
the main action has been big rebounds by AUD and especially NZD on the back of much stronger than expected employment reports. The NZ number appears particularly significant is it may cool speculation of a pending RBNZ rate cut, although further currency market interventions can't be ruled out. NOK remains relatively strong as well with its central bank's neutral stance looking relatively hawkish in the current environment. Commodities have been relatively quiet this morning so far, with metals and energy giving back some of yesterday's gains. Natural gas could get active again later in the morning. It broke down through $4.00 recently and today's number may indicate whether it is due for a rebound or if its seasonal correction could deepen further.
Economic News
Significant economic announcements released overnight include: UK interest rate decision street 0.50% no change expected UK QE decision street £375B no change expected South Korea interest rate decision 25 bps cut to 2.50% street had expected no change Canada new house prices 2.0% vs street 2.1% US jobless claims 323K vs street 335K UK industrial production (1.4%) vs street (1.6%) UK manufacturing production (1.4%) vs street (2.0%) Spain industrial output (9.8%) vs previous (9.2%) Portugal unemployment rate 17.7% vs previous 16.9% Greece unemployment rate 27.0% vs previous 27.2% Australia employment change 50.1K vs street 11K Australia unemployment rate 5.5% vs street 5.6% Australia full-time jobs 34K vs previous (7K) Australia part-time jobs 15Kprevious (28K) NZ Q1 employment change 0.3% vs street (0.7%) NZ Q1 unemployment rate 6.2% vs street 6.8% NZ QV house prices 7.1% vs previous 6.5% China consumer prices 2.4% vs street 2.3% China producer prices (2.6%) vs street (2.3%) Economic reports due later this morning include: 10:30 am EDT US natural gas storage street 86 BCF vs previous 43 BCF
Corporate News
It's been a busy day for Canadian earnings reports. Highlights include: Canadian Tire $0.90 vs street $0.89, announced plans to spin off its real estate holdings into a REIT BCE $0.77 vs street $0.70 Telus $0.56 vs street $0.55, raised dividend by 6.3% Bombardier $0.08 in line
North American Indices
US30 is levelling off near 15,100 for the moment with support in place near 15,000 and next measured resistance near 14,400 on trend. SPX500 has paused near 1,630 with
RSI
touching overbought territory. Initial support may appear near 1,625 then 1,600. A break of 1,635 would signal advances resuming with measured resistance still in place near 1,655. NDAQ100 has stalled in the 2,950 to 2,970 area but its uptrend remains intact and it could still be drawn toward a test of the big 3,000 psychological barrier looming ahead. US SmallCap 2000 is taking a break in the 965-970 area with more support at the recent 955 breakout point and a measured move suggesting 1,000-1,010 could still be tested over time. Canada60 (Toronto60) has broken through 715 which may become new support. Slowing equity gains suggests that it could struggle with 725 resistance in the near term.
Commodities
Gold continues to bounce around in a channel between $1,445 and $1,485, consolidating recent gains and preparing for its next move. RSI needs to break 50 to confirm the start of an uptrend. Silver continues to form a bullish ascending triangle between $22.00 and $24.50 but it's RSI stubbornly refuses to break out of a downtrend. Copper has slipped back a bit in normal trading but has been holding above $3.30 and the resistance line it broke, confirming that a new upswing is underway with resistance near $3.38 then $3.45. US crude remains choppy pulling back a bit after failing to break out of its $94.40 to $97.00 trading range. UK crude is bouncing around within 50 cents of its key $104.00 Fibonacci level. It remains in an uptrend above $102.75. Gasoline is consolidating above its $2.83 recent breakout point and below $2.87 with next major resistance on trend in the $2.95 to $3.00 area. Natural Gas is trading near $3.95 within a $3.85 to $4.00 channel with more support near $3.65 ahead of storage numbers. Coffee Arabica is breaking out today, blasting through $1.40 to complete a base and confirm the start of a new uptrend. A measured move from the recent channel suggests $1.50 could be tested followed by $1.54. Soybeans continue to advance toward the high end of their $13.50 to $15.00 trading channel having retested the extension of a broken resistance line.
FX
USDCAD is loitering around $1.0035, consolidating recent losses with next key support near par then $0.9950 and resistance near $1.0080 then $1.0100. EURUSD has dipped back a bit but is holding a higher low near $1.3100 as a bullish ascending triangle continues to form below $1.3200 with next resistance near $1.3300 then $1.3400. GBPUSD has slipped back from $1.5600 to retest $1.5500 support. Although RSI is rolling over suggesting upward momentum slowing, it remains in an uptrend above $1.5400.
CMC Markets is an execution only service provider. The material on this site (whether or not it states any opinions) is for general information purposes only, and does not take into account your personal circumstances or objectives. Nothing in this material is (or should be considered to be) financial, investment or other advice on which reliance should be placed. No opinion given in the material constitutes a recommendation by CMC Markets or the author that any particular investment, security, transaction or investment strategy is suitable for any specific person.