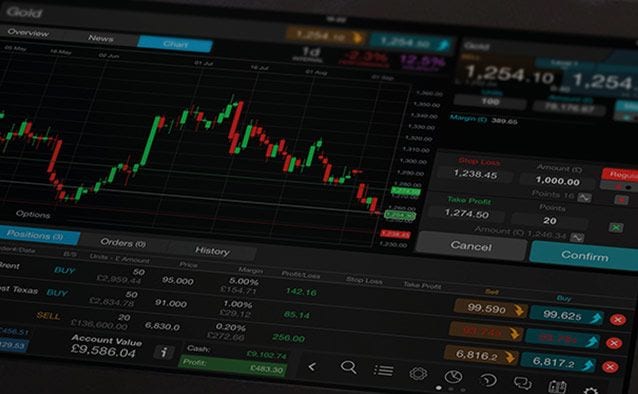 Global markets this morning
: After a big rally to start the month, markets have been in consolidation mode this week. Over the last few days, bulls have taken everything the bears could throw at them including a few spitballs and more than a few kitchen sinks, while last week's demand spike from short-covering and bandwagon jumping subsided. What correction we did see has been very small relative to the previous rally, and markets have remained well above their previous breakout points. Today, it appears that the bulls are starting to regain the upper hand with stocks generally climbing across all three major trading regions and
commodities
on the rebound, led by crude oil which had been hit particularly hard earlier in the week. This renewed enthusiasm appears to be mainly due to positive rumblings out of Europe. Press reports suggest that work on a bailout plan for Spain continues and may be contingent on the country introducing more structural reforms rather than getting sucked into the black hole of austerity that has clearly failed in many countries and has crushed economies. In addition, the suggestion from IMF Director Lagarde that Spain's banking may only need EUR 40 billion in recapitalization funds rather than the EUR50-60 or EUR 100 billion has been well received. Apparently, a new plan for Spain may be announced on Thursday September 27th. This could then pave the way for a new arrangement for Greece after the Troika report comes out next month that could include giving the country longer to implement changes and meet its commitments. To no surprise, Spain's IBEX is leading the charge among indices today gaining 1.1%. On the other hand, USD has started to give back some of the gains achieved in its recent bounce as capital that had fled into
Treasuries
earlier in the year flows back to Europe and other risk markets.
Economic news
: Canadian consumer prices were up 1.2% over year last month, slightly less than the 1.3% street estimate. The UK had a £9.6B budget deficit last month, worse than the £5.5B deficit that had been widely anticipated. Public sector borrowing was £12.4B less than the £13.2B street estimate.
North American indices
: The Dow Industrials (US30 CFD) is testing the high end of its 13,500-13,650 trading channel. A measured move suggests that 13,800 could be tested initially on a breakout. The S&P 500 (SPX500 CFD) has climbed back into the upper half of its 1,450-1,475 trading range with its next key test on a breakout near 1,500. The S&P/TSX 60 (Toronto60 CFD) slipped under 710 but 705 support has been holding. Upside resistance remains near 717 and 722.
Commodities today
: Copper remains under accumulation as it consolidates in the $3.70-$3.85/lb area with next resistance on a breakout in the $3.95-$4.00 area. US crude continues to rebound but really needs to get back above $94.00/bbl to call off the current downtrend with next resistance after that near $96.20. Initial support appears near $92.60 then $91.50. UK crude has bounced back up into the $110.50-$111.75/bbl area, but remains in a downtrend unless it can retake $112.50, its recent breakdown point. Gasoline has climbed back up through $2.96/gallon and is testing $3.00 with the next key test closer to $3.05 then $3.20. Natural Gas continues to consolidate near $2.80/mmbtu forming a higher lot with next resistance near $3.05 and $3.25 and support near $2.72 and $2.60. Corn remains under distribution, falling in a step pattern of breakdowns followed by consolidation at lower levels. Currently it is trading near $7.50/bushel within a $7.40-$7.65 channel. Next support on a breakdown appears near $7.20 then $7.00. Soybeans have been trading in the $16.40-$16.50/bushel range but this looks like a normal pause within a wider downtrend. Next significant downside support levels appear near $16.20 then $15.70. Wheat has started to climb again but faces resistance near $8.75/bushel then $8.90 with support in place near $8.60 then $8.30.
FX this morning
: Gold has broken out over $1,780/oz today, kicking off a new advance. Next resistance appears in the $1,795-$1,800 area followed by $1,827 and $1.844 on trend. Silver has broken out over $35.00/oz, signalling the start of a new upleg on trend with next resistance near $35.50 then $37.20. USDCAD has resumed its primary downtrend having successfully retested channel resistance near $0.9800. Next downside support appears near $0.9720-30 then $0.9690 and $0.9630. EURUSD has regained $1.3000 and has moved back into the upper half of a $1.2900 to $1.3150 consolidation range within the context of a broader uptrend. GBPUSD is rallying again, having successfully retested its old trend resistance line as new support. Upside resistance currently appears near $1.6290 then $1.6430 with support near $1.6200 and $1.6150. USDJPY remains stuck in a 77.00-79.00 trading channel. AUDUSD has rallied up above $1.0500, calling off a H&S top that had been forming while
RSI
has broken out of its downtrend, indicating upward momentum building. This suggests that resistance in the $1.0600 to $1.0620 area could be retested.