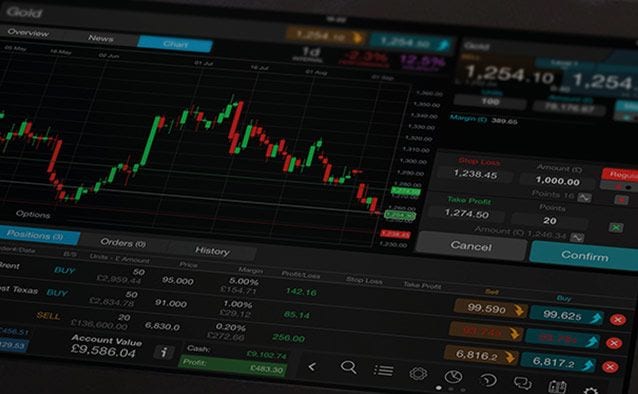 A MarketTrends Special Report by Colin Cieszynski, Market Analyst, CMC Markets Ahead of Blackberry's Q4 results, Colin Cieszynski looks at how a turbulent 12 months has impacted its performance and strategy, and its future prospects. Within the report Colin discusses: • The expectations of Blackberry ahead of their results on Friday • What went wrong for Blackberry in the past 12 months • How the appointment of John Chen as CEO has helped Blackberry's share to slightly recover • What traders will be looking for from management, including plans for the future and whether the company will be sold off A very difficult fiscal year for Blackberry ended on February 28th and this Friday we will get the results and a look into where the company may be heading going forward.
For Q4, the company is expected to report a GAAP loss of $0.69 per share on revenues of $1.11 billion.
The numbers for this quarter may once again be distorted by any remaining write-downs the company's new management may want to get out of the way as it cleans house and gets ready for the new fiscal year. Between the disastrous BB10 launch, the failed sale of the company, huge write-offs of unsold merchandise and another big management shakeup, it seemed that everything that could possibly go wrong from Blackberry did - in spades. Lurching from crisis to crisis over the last year weighed heavily on the shares, which dramatically underperformed their peers over the last year.
Source: CMC Markets Next Generation platform
In recent months, however, the
shares
have started to recover.
The appointment of John Chen as CEO and the back to basics approach backing away from the consumer business to focus on its core corporate, government and defence markets
where nothing but a Blackberry will do has been well received by the street.
Blackberry has also benefitted from competitor moves that highlighted the value of the company's biggest previously hidden asset
, the Blackberry Messaging service (BBM) and Facebook paying $19 billion to purchase WhatsApp, a competitive service, reignited interest in Blackberry. The company has taken steps to make BBM available on more platforms and one thing traders may be looking for from management will be what plans they have to grow this business and if they are looking to dress it up and spin or sell it off.
Source: CMC Markets Next Generation platform
The main themes of this quarter's results are likely to be transition and cleaning house. Last week, Blackberry announced it has agreed to sell most of its Canadian real estate holdings and finalized a number of previously announced layoffs.
Now that the new management team has been in place for a few months and has had a chance to get the lay of the land, their outlook and plans for the company may also be closely scrutinised.
Last quarter and this quarter are the honeymoon where expectations are low, but looking ahead to next quarter and beyond, the street may be starting to look for tangible signs of a turnaround.
CMC Markets is an execution only service provider. The material (whether or not it states any opinions) is for general information purposes only, and does not take into account your personal circumstances or objectives. Nothing in this material is (or should be considered to be) financial, investment or other advice on which reliance should be placed. No opinion given in the material constitutes a recommendation by CMC Markets or the author that any particular investment, security, transaction or investment strategy is suitable for any specific person. Please remember any information relating to past performance does not necessarily guarantee future performance.