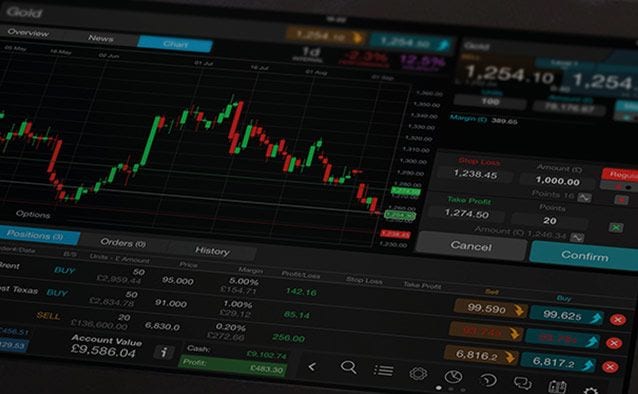 The potential for a seasonal market correction grew today after stock markets in the US and Europe failed to rally despite better than expected US trade numbers and UK industrial production, a sign that the rally of the last nine months has left traders exhausted. Commodities also spent the day in retreat, particularly the energy and precious metals groups. Gold and silver were turned in another disappointing performance, exacerbated by the fact that they could not capitalize on a falling USD. In response to conflicting comments from a series of Fed speakers, USD declined through the day. AUD and NZD staged strong rebounds as traders continued to take profits and cover short positions following yesterday's widely anticipated RBA interest rate cut. Focus for the dollars now hinges on the results of employment reports due for New Zealand today and Australia tomorrow. JPY also rallied and could be active through the week with a Bank of Japan meeting coming up. Later on, UK markets could be active, particularly GBP. Along with the Bank of England's inflation report, Governor Carney is expected to outline his plans for forward guidance and economic targeting which could include an unemployment rate threshold for action. We also may get an indication of future plans for QE and interest rates as
monetary policy
tools.
Corporate News and Earnings Previews
Aftermarket earnings reports from North America included: First Solar $0.39 vs street $0.56, sales $520M vs street $728M, cut FY guidance to $3.75-$4.25 from $4.00-$4.50. Entered into a technology development deal with GE including the purchase of intellectual property. EOG Resources $2.10 vs street $1.71 CF Industries $8.57 vs street $7.64 Earnings reports from major financials continue Wednesday. ING Groep is expected to report EPS of €0.24 after beating the street last quarter €0.47 to €0.30. The estimate already represents an is expected to be down 11% over year and with the
shares
trading near their 52-week high, the company may need to really deliver just to meet expectations. Prudential is expected to earn $1.99 for Q2, down from $2.28 in the previous quarter which had come in way above expectations. Shares reached a 52-week high earlier this month, so strong expectations may already be built into pricing. Sun Life is expected to report EPS of $0.65, after beating the street $0.75 to $0.66 last quarter. Shares broke out to a new 52 week high last month. With forward EPS of 12X higher than the forecast growth rate of 8%, shares could be vulnerable to profit taking unless it can really impress the street again. Fertilizer producer Agrium is expected to earn $4.96 this quarter, down about 9% from the same quarter last year. Shares are already down 30% from their February double top so expectations appear low. Following the recent collapse of the Fertilizer sector recently, shares could be impacted by any comments on the future of Canpotex or any indications on how it plans to compete in a potentially lower price environment. Randgold is expected to report earnings of £2.98, a 36% decline from a year ago. Shares are down nearly 50% from last October, so poor results appear to be expected. There is a risk of more disappointment, however, after last week's results from Canadian gold miners included big writedowns and dividend cuts.
Economic News
Highlights of overnight announcements include: US trade balance ($34.2B) vs vs street ($43.5B) Canada trade balance ($0.4B) vs street ($0.5B) Australia trade balance $602M vs street $804M UK NIESR GDP estimate 0.7% vs previous 0.6% UK industrial production 1.1% vs street 0.7% UK manufacturing prodn 1.9% vs street 1.0% Germany factory orders 4.3% vs street 0.3% Italy industrial production (2.1%) vs previous (4.2%) Italy Q2 GDP (2.0%) vs street (2.2%) Upcoming significant announcements include: 8:45 am AEST NZ Q2 unemployment rate street 6.3% 8:45 am AEST NZ Q2 employment change street 0.7% 11:30 am AEST Australia home loans street 2.0% 10:30 am BST Bank of England inflation report and guidance 11:00 am BST Germany industrial prodn street (0.3%) 8:30 am EDT Canada building permits street (2.8%)