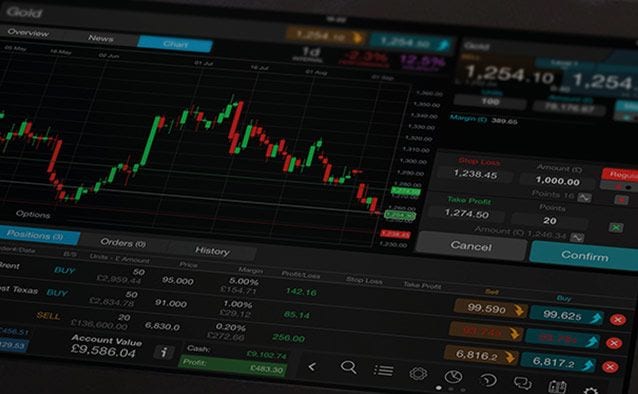 A bird's eye view of who's buying and selling can help to make sense of market moves. Given gold's recent rally, I thought readers may be interested in a quick review of the latest demand and supply stats. and some thoughts on the chart outlook
December Quarter Gold Demand
This week the World Gold Council released its demand statistics for the December quarter. Here are the highlights that caught my eye:
Total demand fell 15% to 858 tonnes compared to Q4 2012
The biggest feature of the gold landscape was ongoing sales out of Exchange Traded Funds (ETFs). These funds shed 180 tonnes but in Q4 2012 they were buyers of 88 tonnes. In other words ETFs went from being a major source of demand to a major source of supply. Over 2013 they put a massive 881 tonnes on the market
Central Banks continue as buyers but at a much lower rate. They bought 61 tonnes compared to 150 tonnes in q4 2012
Jewellery Demand improved. It was up by 6% or 30 tonnes
The other element of consumer demand is for gold bars and coins. This surged earlier in the year when selling out of ETFs got underway in earnest and the price plummeted. But it leveled off in the final quarter. In fact it was down 5% or 19 tonnes on Q4 2012
Click here to read the World Gold Council Demand Trends Report
What's changed recently
The big change of recent weeks has been that net selling out of ETFs has stopped. As the chart below shows, total holdings have been relatively steady at around 56 million troy ounces (1742 tonnes). This compares to the late 2012 peak of 84.6m oz (2631 tonnes)
Removing these large scale ETF sales as a source of supply will have a big impact on the gold market, making price much more responsive to any ongoing increases in jewellery demand.
So a key question for gold traders is whether ETF holdings have fallen to what represents more core long term strategic holdings for big players. In this regard gold bugs have recently been encouraged that large scale hedge fund investor Paulson & Co has left its holding unchanged after selling heavily early in the year. George Soros's fund has also recently bought shares in gold miner Barrick Gold Corp.
On the futures market, latest reports show a significant increase in large speculators net long gold positions through a combination of short covering and new long positions.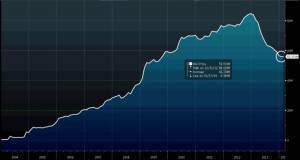 Gold ETF Holdings Source Bloomberg
Gold Chart Levels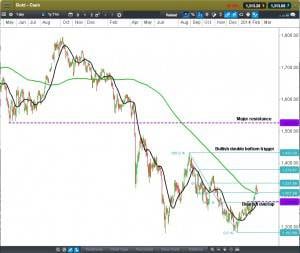 Gold CFD Daily
Click to Enlarge
Readers will have their own thoughts but here are the levels I am currently watching from a big picture point of view with the gold chart
From here a move back below the recent high and 20 day moving average (black line) around $1279 would be a sign of weakness.
However, any pullback to just below the 200 day average that finishes above this "bearish overlap" could produce a buy setup
A clear break above the peak at 1433 would complete a double bottom and is potentially bullish
There is "major resistance around $1527. This represents the significant lows of 2011 and 2012. A move through that could start to look like more than just a large upward correction and potentially more like the long term uptrend getting back underway